Besides white, blue is one of the most popular kitchen hues. Not only is it a charming shade, but its also elegant and calming. Which is why many love to have it as part of their kitchen decor. With that being said, we have put together a guide to share with you whimsical blue kitchens that are too charming to be true.
Blue Subway Tiles
Bring a timeless appeal to your kitchen by adding in blue subway tiles. There's something about having such a bright colored tiling as a backsplash that truly makes any decorating style come to life. Pair your blue subway tiles with white to allow them to be the focus of the room in an overall manner.
Don't Forget Your Floors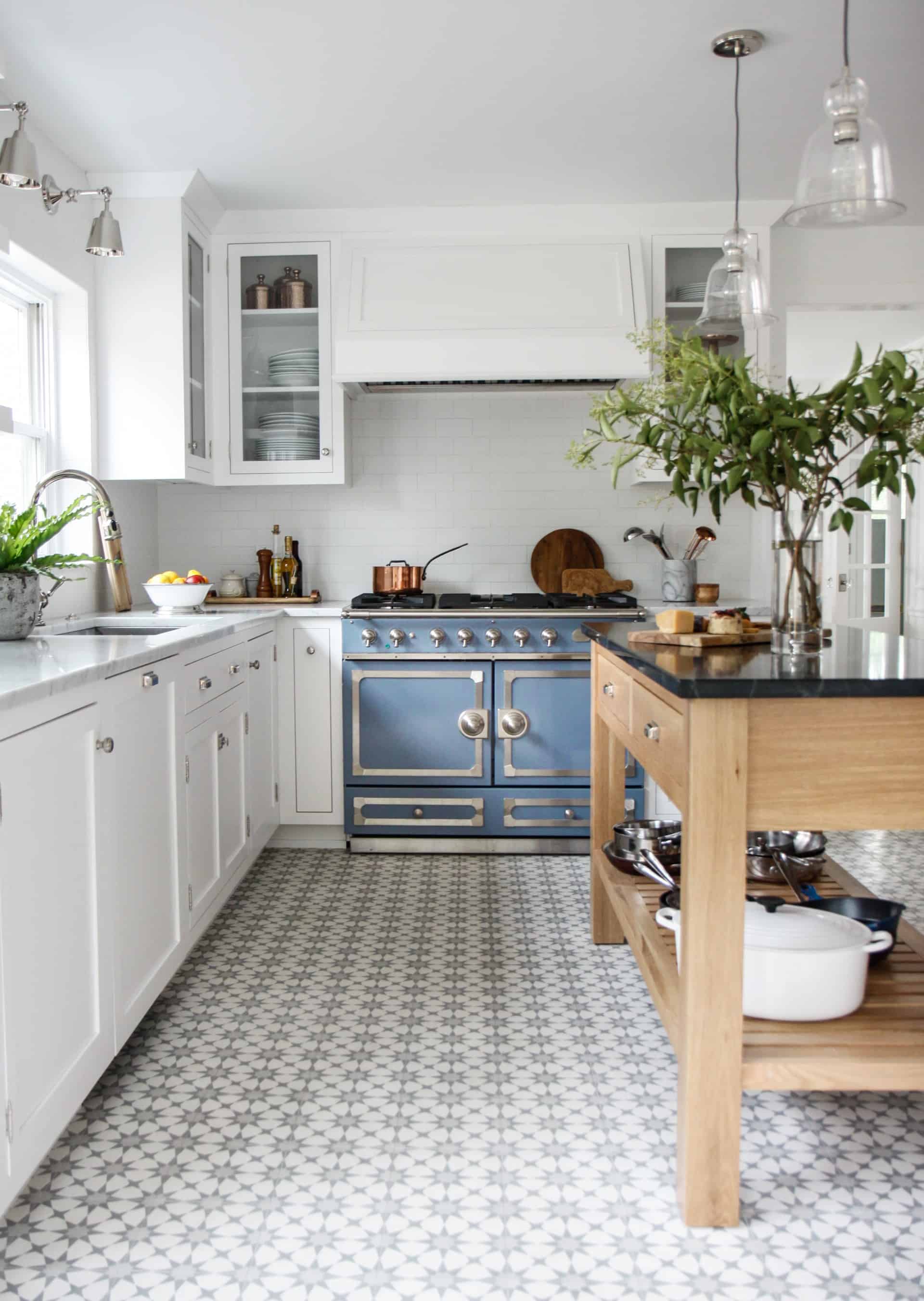 Blue is such a versatile hue, it doesn't necessarily need to be apart of your walls or decor, in general, it can also be part of your floors. The floor is an excellent place to bring beauty and charm to any room. It's one of the most underrated aspects in any room, but we happen to think to bring the spotlight towards it is the way to go.
Layer the Beachy Blue
One of the most notorious reasons why blue works so well in any room is due to how beachy and serene it appears. Whether you add beach house decor is completely up to you. However, blend in multiple shades of similar yet unique shades of blue to make a noticeable statement in your kitchen area. Use 2-4 shades for a pop that makes sense. Blend it with white or beige to allow the hues to make a statement throughout.
Blue & Gray
Is there a color pairing that works quite like a blend of gray and blue? We don't think so. These two shades not only balance each out, but they are notorious for creating a harmonious vibe. Which is the perfect feel you want in a kitchen? Pair your hues with bold lighting to make the room brighter while coming back to life.
Make Black an Accent
Although, blue will be the main hue, pairing it with black is an excellent form of bringing an accent bit. It's all about making the kitchen feel more intimate and sleek. Using a black hue will do just that without missing a beat. Furthermore, it will bring a sleek, almost chic approach.
Subtle Blue
Who said every shade of blue has to be bold? It does not, you can always play with different hues instead. With that being said, bring in pastel shades of blue to bridge a gap between having a bright color scheme and remaining in the neutral side of things.
Accent Wall
If you don't want to bring blue to the entire space of your kitchen, consider displaying it as an accent wall. You want the wall to truly help brighten the space while still working seamlessly with the decor you already have. It's all about adding pattern with a colorful twist that further enhances the room in an overall manner.
Colorful Stools
Just like the idea above states, the entire room does not have to be a shade of blue, you can add it in small doses to create a cohesive approach. The best way to do this is to bring bursts of blue hues. One form of doing this is by adding colorful stools. Bright blue stools are perfect to bring in as much color as possible while still being completely interchangeable.
Fish Scale Pattern
When you want to bring a colorful, textured approach to the kitchen consider fish scale tiles. They're not only fun and chic but they add almost a mystical aspect to them that feels quite ethereal almost underwater like. It's like bringing the most unique form of tile right where you want and need it most.
Paint Your Ceiling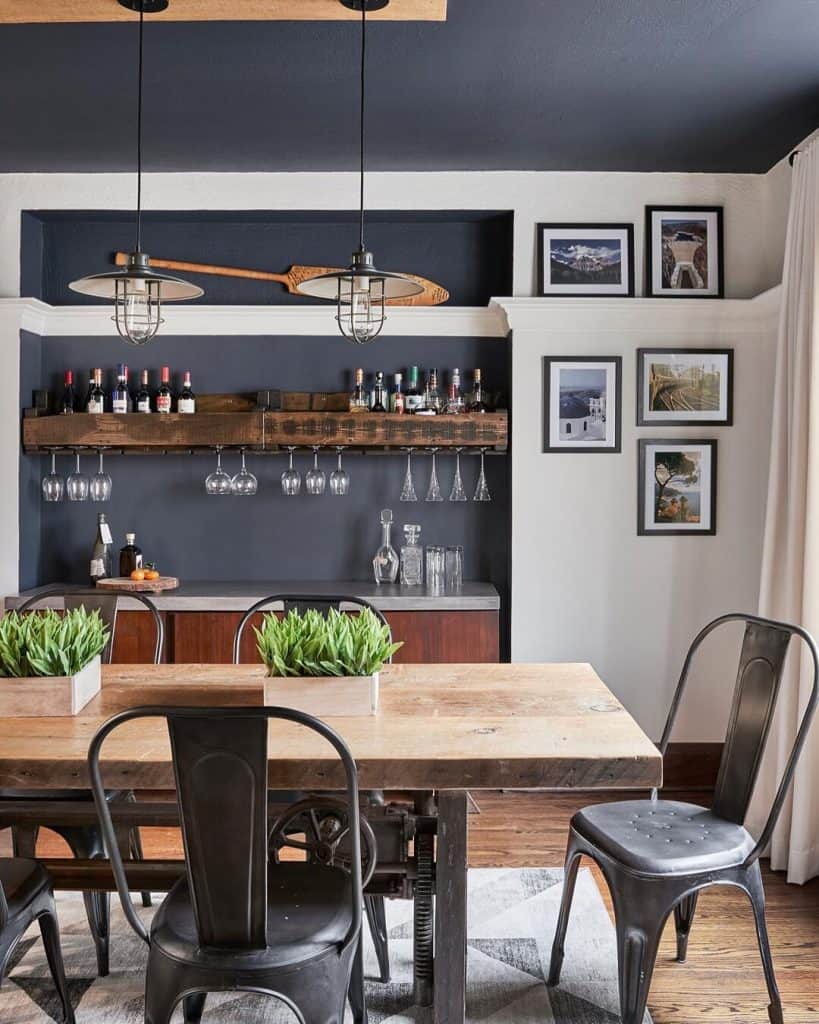 One of the places that get little to no attention besides the floor when it comes to decor is the ceiling. It's one of those places that simply get the lighting or left behind. Take it a step further by painting your ceiling a sleek shade of blue. Not only will it overall brighten the room, but it will make the space come to life in an overall manner. It's all about having your ceiling as the main focus this time around.
Which of these are your favorite ideas? Share with us your thoughts below.