More and more professionals work from home or bring home work for the weekends. You deserve to have a welcoming, warm, and nice office you are happy to get work done in. If your desk and office are neat, then you can work with ease. Try some of these traditional desks in your home office.
Focus on your big business deals if this is your home office. This desk is full of drawers for plenty of storage space. This light wall is perfect in contrast with the dark wood of this desk.
This curved desk is beautiful and complements the more lightweight bookshelves of the room. The elaborate legs of the desk are in a traditional style.
Dark trim, built-in bookshelves, and a traditional desk all give this office a welcome, lived-in feel. You can host some important meetings if this is your office!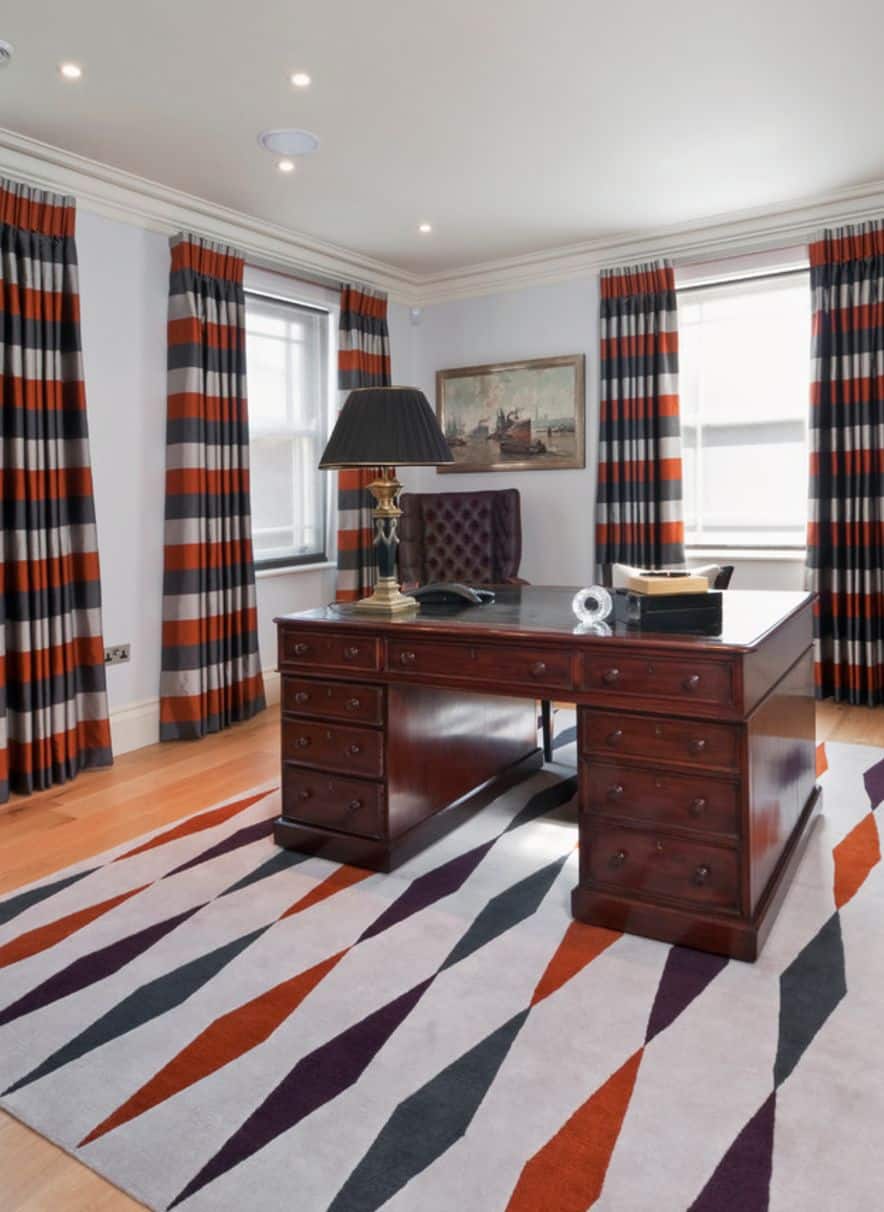 One of the best things about a traditional desk is how it looks good from every angle. Add modern and contemporary decor and this traditional desk feels lighter. You don't have to give up your design sensibilities in order to keep a traditional desk.
The focal point of this room is not the traditional desk. If you prefer more of a study feel, this is a nice design decision for you to make.
Face your traditional desk toward your white bookshelves to balance out the dark and light colors in your library-style office.
Choose a color to complement your desk's wood style when you choose a muted color that looks good in your office. This tranquil color pulls together everything and allows the traditional desk to stand on its own.
You don't need a large office to get big deals done if you have a desk like this. The drawers of this desk are great for storage and project information you'll need to return to later.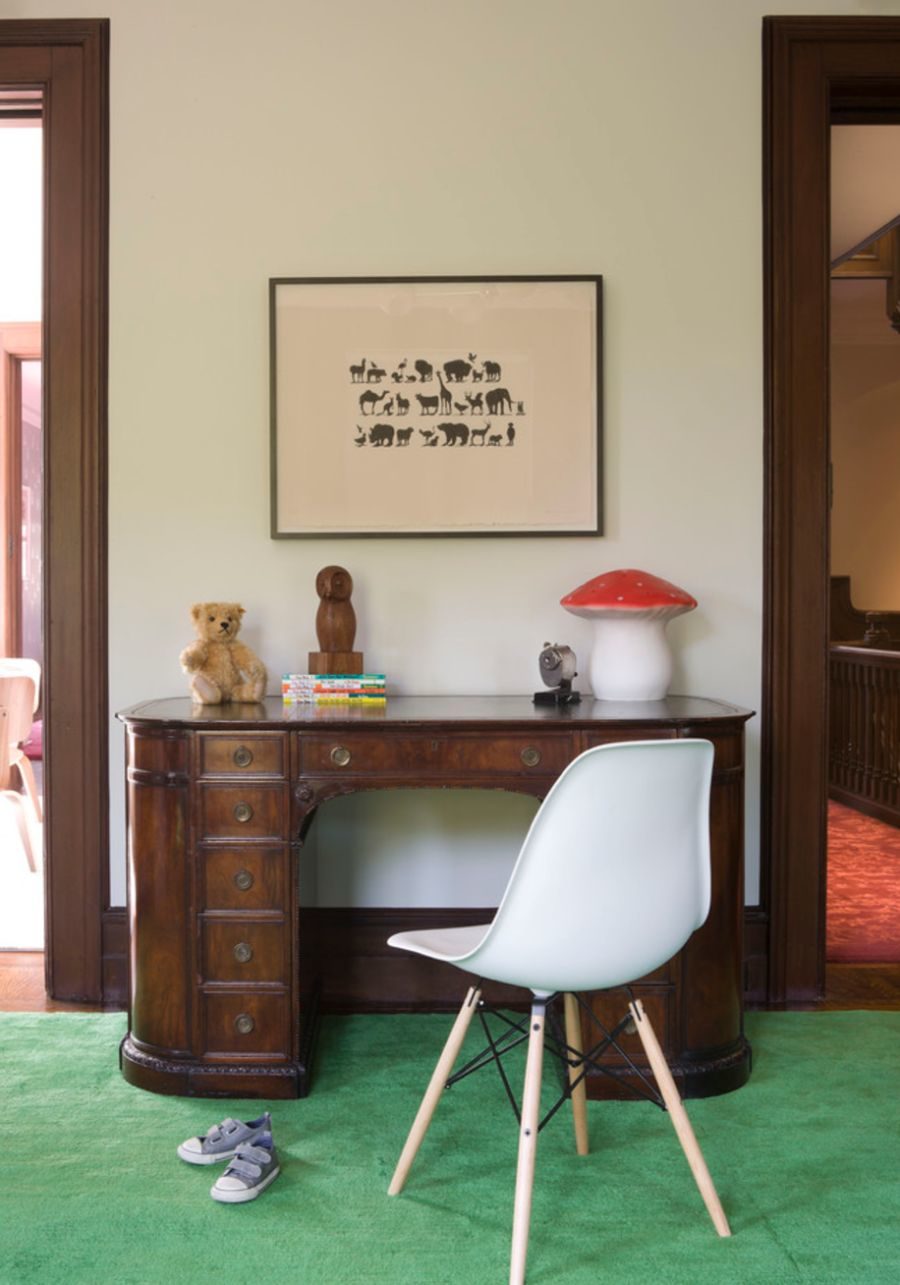 Even a kid's room can have a traditional desk when it is dressed up properly. This is a great way to pass down family heirlooms to loved ones.
Do you prefer a light and coastal look? You can add this modern style to your home office, as long as you have a fair balance between colors and materials. This traditional desk is allowed to speak for itself when complemented with all of these unique pieces.
Another play on the fun traditional desk can be done with fun decor. You don't have to give up your leopard print in favor of a traditional desk!
Again, a muted wall color pulls this traditional desk together with the lighter chairs and tables in the space.
The traditional desk is in the center of this room. If you have a large amount of books and shelving units, consider investing in a smaller, more lightweight desk like this one.
Everything about this room follows the traditional style. Access the desk from the front of it or the back, just like what is common in true traditional desk styles.
If you have a desk like this, you need to start referring to your home office as a study.
With an office like this, you can make some major business decisions. The traditional desk is the focal point of activity in this room.
Whether you need a home office for two or you want a guest to be able to pull up a chair, this traditional desk follows the essence of this design style. You'll love the way this desk looks in your office.
No matter your interior design preferences, the traditional desk can suit your favorite colors, pieces of furniture, and more. Try any of these traditional desk styles for your home office, library, or study.