Modern built-ins are no longer a signature feature of tiny mobile homes. Today, they can be seen anywhere from luxurious mansions to small apartments. Any room can benefit from built-in storage or furniture. Just a bit of space and a pair of professional hands can go a long way in saving precious square footage, and keeping the house tidy and clutter-free.
Built-in Storage
Built-in storage is probably the most popular type of storage. Convenient and often spacious, why wouldn't it be? You can devote one of the walls to your books, clothes, or sweet nothings or even keep the kitchen utensils and foods all in one place with built-in storage.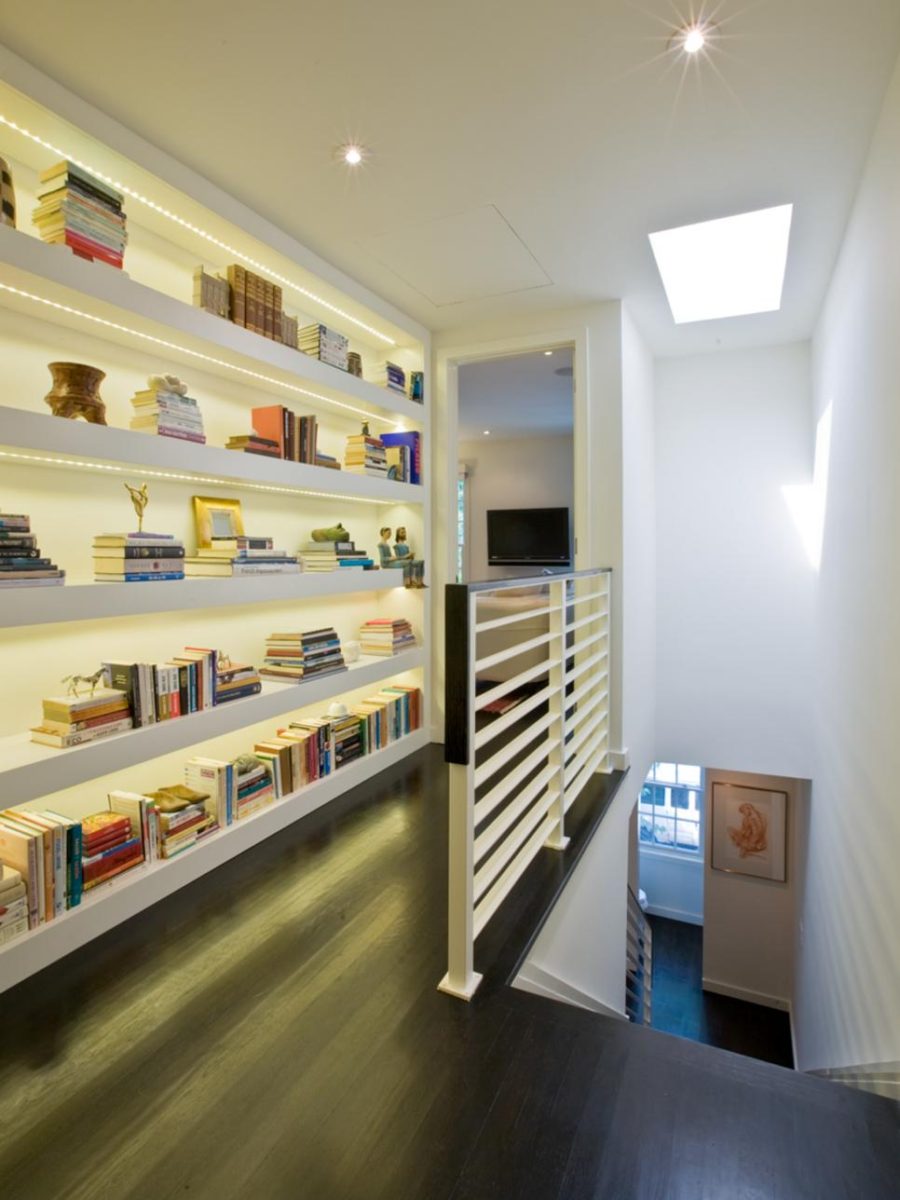 There are quite a few ways to go about built-in storage aside from carving up your walls, though. One of the trendier solutions is to use that space beneath a staircase. There's plenty of stuff you can store there.
Other solutions can be more decorative like this hallway backlit bookshelf designed by Andreas Charalambous.
Built-in Furniture
Likewise built-in furniture doesn't look plain and uninteresting. At times it can quite conversely capture and command attention. These types of built-ins can even be created during construction. A small change in planning can eliminate the need for shopping for a specific furniture item like a long desk or an odd-sized bathroom vanity.
Custom built-ins may cost you more than ready-made furniture, but how much better can it fit with each specific room.
Spaces with awkward floor plans can especially benefit from custom built-ins that take advantage of unusual room planning.
Modern Built-ins for the Office
Though home office doesn't require much of storage nowadays, a few modern built-ins can give it a luxe touch, and give space to your home library or a souvenir collection. If you lack space, a built-in design will especially help you in incorporating a home office into your living room or hallway.
Built-in desks may not be as convenient to move, but they are no less convenient in use. You can also customize your desk to retract whenever it's not in use to save space in the house.
With modern office built-ins, you get a cleaner, neater working zone that has virtually no distractions, and can be easily repurposed as a storage solution.
Modern Built-in Closets
Speaking of storage, you can almost never go wrong with a built-in closet. Regardless of where and how you plan it, such storage will at the very least look neat, and at most will make your dressing room look like pure dream.
You can choose any style from contemporary minimalism to a more elaborate Art Deco, and your closet will look equally organized with built-in shelves, drawers, and racks.
Baskets and doors will give it a cleaner look, but you can't really go for a much more organized clothes storage than that.
Interior Architecture Built-ins
Modern built-ins aren't just there to store stuff or to be sat on. They can also make up the interior architecture of your home. They can bring more functionality to it or even make for a decorative design element.
Take a closer look at the built-in home bar wall by Corine Maggio. It gives a glimpse of the next room, which is a great idea for an old-fashioned house, where you would like an open plan without knocking down walls.
Cubicle built-ins can also be useful in creating rooms within rooms, especially if those are tiny studios limited in space and privacy.
Built-in Surfaces
Another great advantage to built-ins is that you can customize them to fit any nook and corner that wouldn't fit any other furniture set. Breakfast nooks are often built exactly this way.
Other surfaces that you can sit or lie on can include sofas, window seats, and bunk beds. The latter are great because they are much more sturdy and stable in comparison to the manufactured ones.
Hidden Modern Built-ins
Another good thing about the modern built-ins is that they may not be easy to spot. This in turn produces a sleek and polished look so coveted in contemporary interior design.
From kitchen pantry to seasonal gear storage, anything can be disguised with a clever built-in. Just pick the location, and hire professionals who would make the process quick and painless.
Living Room Built-ins
Living room storage more often than not involves books. And since there can be many of them, you need a storage option that wouldn't turn your entire room into a literal library but would also accommodate your whole collection.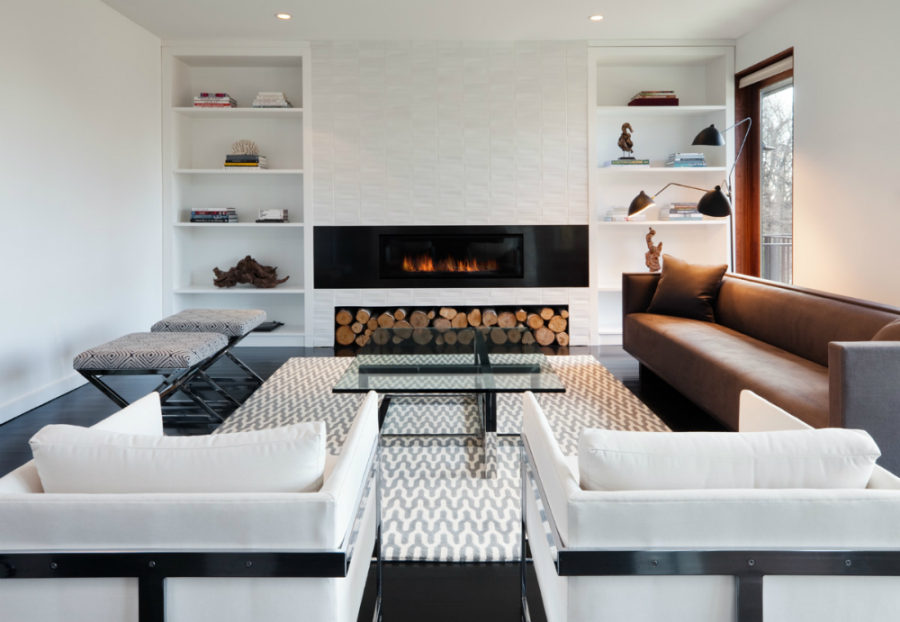 You can do what what most people do, and build an open shelving in a wall. Mix and match your books with some display items. But if you strive for a contemporary clean look, we suggest going with a minimal hidden storage wall that could double as a TV unit.
There is a lot more that you can do with modern built-ins. You can build entire rooms with them, if you want to. Granted they would not be as impressive or luxurious as separate designer furnishings, but they will definitely impress with clever design and execution.