Can you believe this wonderful eclectic concrete loft is only 397 square feet? It looks much larger than that. Located on West Broadway in Salt Lake City, the 1 bedroom, 1 bath condo is close to all amenities and the building has common outdoor space. And it has a great industrial look, thanks to the concrete block construction. It's no small task to make an apartment of under 400 square feet look so big on style and design but this owner has outdone themselves.


The glass, garage-style door opens up all the way, which opens the loft to the outdoor space.

The red spiral staircase is a main feature in the loft.


What a cute touch – the liquor cabinet is made from an old wine barrel.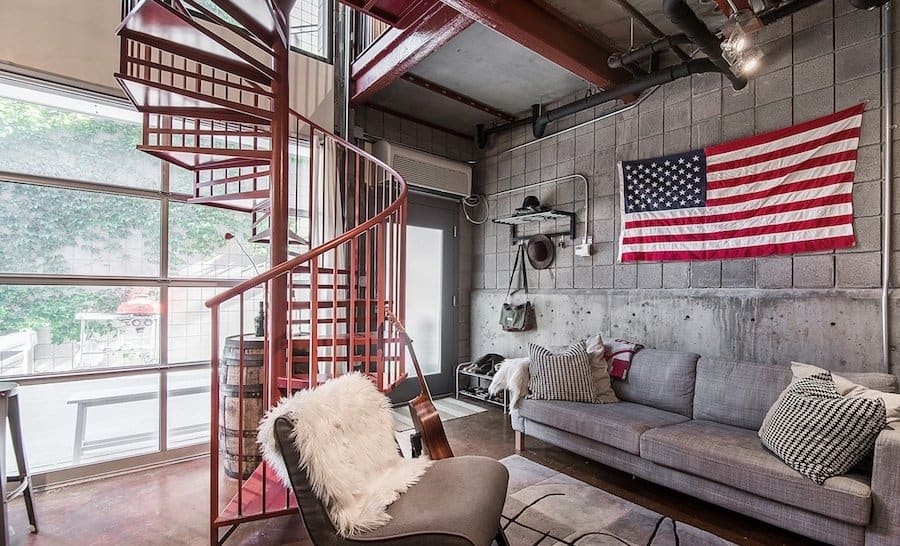 Even with the garage style door closed, there is plenty of natural light and the illusion of more space.


Splashes of red throughout the living area play off the spiral staircase. Don't you love the chalkboard?


You don't need a lot of space to make a funky looking industrial mini-kitchen!


A few more splashes of red in the loft sleeping area.


The bathroom has plenty of space – and more splashes of red.


The shower and toilet are separate from the sink.


But not so separate from each other.


The red spiral staircase really is the star of this home.


Plenty of common space outside, if you want to have a few friends over for morning coffee, or a nice afternoon on the patio.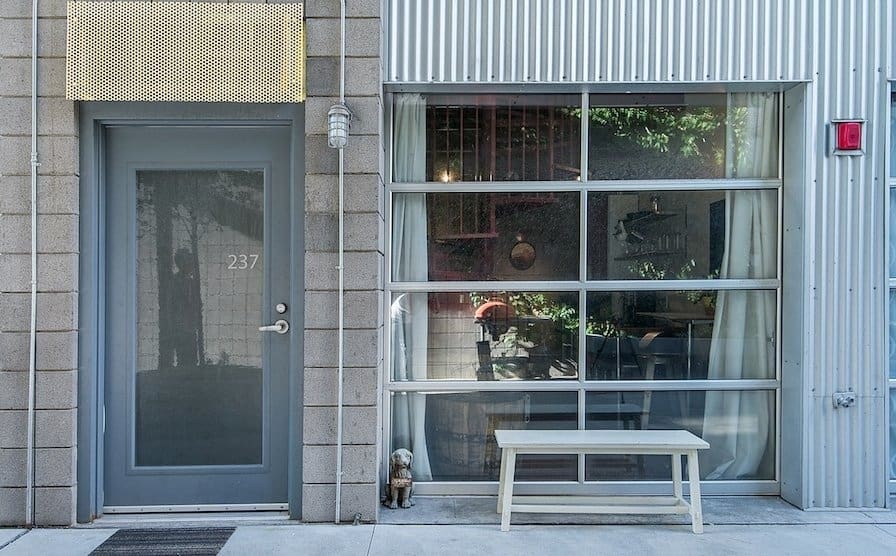 Can you believe this home is only 397 SF? It looks much larger. You can do a lot with a small space, as you can see. Visit City Home Collective for more interesting homes for sale (sorry folks, this one is sold).
Photos by City Home Collective