Although, seating can be quite specific to a room due to the organic flow of the space, experimenting with the furniture you use, and the placement of these key pieces can completely change the aesthetics of a room. Glance through these stunning living room seating arrangement ideas for some furniture layout.
Full on Color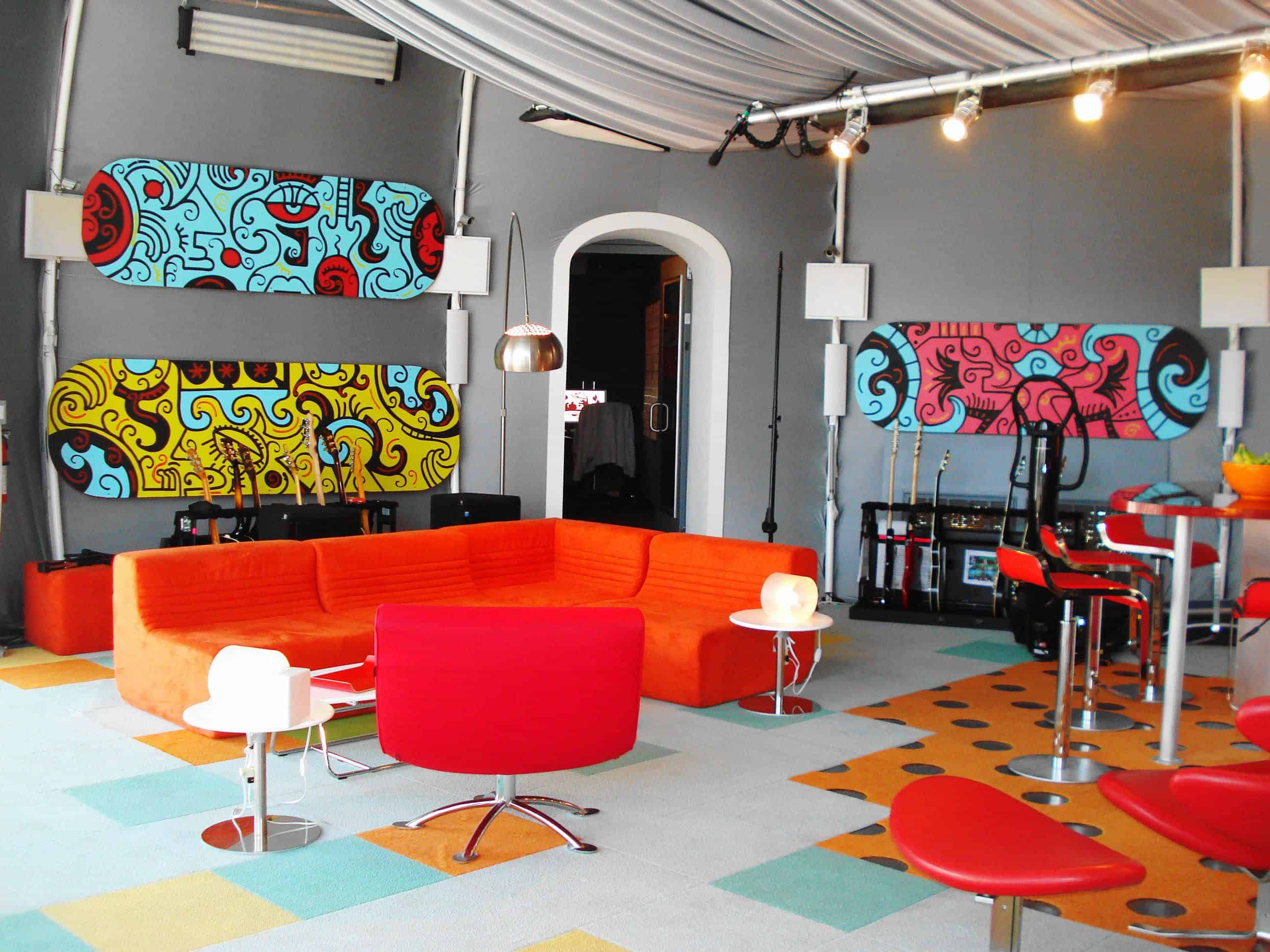 Instead, of using only one or two colors to create a look in your living room space, take full advantage and add 3-4 colors. Using a diverse range of colors will open up the space while giving you a completely different appeal.
Mix & Match
Why have one style of furniture when you can have a mixture of them! Consider adding two large sofas instead of one and pairing them with oversized accent chairs. Use similar colors that tend to pair well with one another yet have a distinct difference to them.
Built-in Bookshelf
Bookshelves provide a unique, romantic focal point to a living room. They can be used as a background layout for your seating or you can have them as the main focus by having your seating directly in front of your built-in bookshelves.
Go Minimal
Not every living room needs to be full of furniture that is overcrowded in the space. As an alternative, you can have signature minimal pieces that add to the space and make it feel cozy without the clutter of furniture pieces. Insert simple pieces that are unique and fun for that classic living room appeal, but with a modern twist.
Add a Rug & an Accent Table
If you must have that classic, rounded living room aesthetics, having a rug and an accent table is a way to go. The rug and the accent table will help round out the room while bringing a sense of completion. The idea is to fully indulge in the size of the space and allow the room to feel cozy and even a bit separated from the rest.
Go Eclectic
A contemporary space filled with modern art and dreamy books is one way to bring a different touch to a room. It is also a way of bringing your personality and unique characteristics to the forth front. Add unique seating to complete the look.
Seating with a View
Have a view? If so, what better way to focus on your beautiful view then to have it become the main focus. Add simple seats that bring that focus directly to your view while still having a unique feel to them.
Contemporary Arrangement
When it comes to contemporary the idea is to pair pieces that traditionally would not work together yet somehow appear chic and stylish. Add a sofa, a few chairs, even an accent side table to have those signature classic furniture items yet display them uniquely.
Formal Seating
We love the idea of a formal space with an added dose of color. To create that formal feeling you want to have a rounded approach with a unique focal point, whether that be a fireplace or a beautiful wallpaper. Focusing on that aspect will bring your décor forward with a formal touch.
Choose One Color & Expand
The uniform look of one color in different shades is one way to create a seating arrangement that works exceptionally well in smaller rooms. The idea is to have a signature color become the staple of the room while still having other similar shades compliment it, this will create an expanding feel to the room.
If you could rearrange your room to any of these styles which would it be? Share with us your thoughts and ideas below.