Every naked corner is an opportunity to go big on décor. Naked corners tend to be intimating due to many not knowing what to place in that area. While they do tend to have an air of awkwardness to them, they can be bold and stylish when done properly. The following guide will help you find a stylish and smart corner decorating ideas to make sure every inch of your home looks beautifully decorated from every inch.
Corner Shelving
Having free wall spaces enables you to create a different kind of décor in that space. With that in mind, adding a small corner library is a great idea. It allows you to bring a little bit of your passion directly indoors. Think of it as an easy and fun for of adding color, texture, and appeal right where you need it while removing the awkward aspect of it.
Scenic View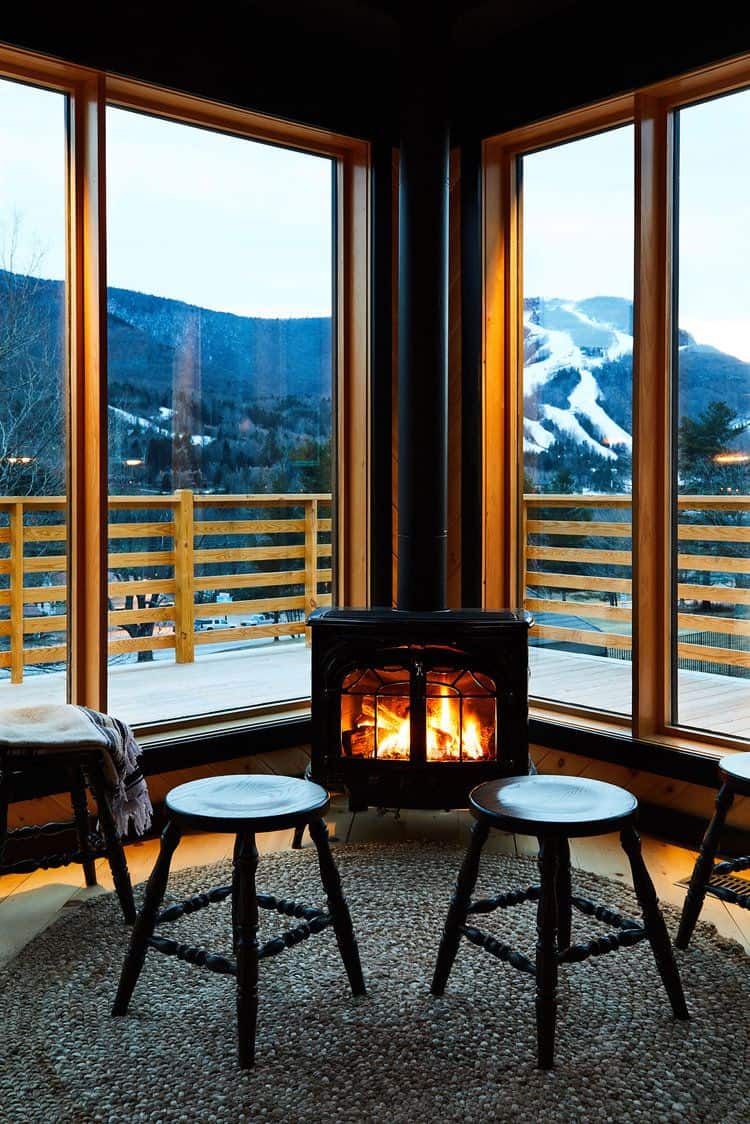 If you're lucky enough to have a view as part of your corner, then it's time to embrace it. Take your scenery to the next level by building and decorating around it. You want to emphasize the beauty of the outdoors by making the room come to life. Think of it as a great way of bringing beauty around your décor in an overall manner.
Reading Nook
Once you have decided you want to bring an extra dose of beauty to the room, it's time to look at considering a reading nook. Turn a smaller corner into a seating area. You want to take the area and transform it, in order to ensure the room still has a lustrous feel to it. The beauty of turning your reading nook into additional seating is you're creating a double duty area.
Bring in Large Plants
Any and every home can make use of having some sort of greenery. Adding greenery comes with a price. You want to add large plants into the space to create a rounded appeal. The rounder your living room looks the less awkward your corner will appear. It's about creating an illusion in the room- greenery does just that. Add large plants to make the room feel fuller and chic all at once.
Accent Lighting
Art meets, lighting in this new idea. Why only have art fixtures in the corner, when you can blend accent lights as well. Bringing accent lighting in the room is great to ensure the space feels more put together, while still having a brightening effect. Consider it one of the best forms of ensuring the lighting feels cohesive and spread throughout.
Custom Breakfast Nook
For an empty kitchen corner, bring in the big guns by having a custom breakfast nook. Breakfast nooks are great! They add extra seating, grander visual appeal while making the space feel cohesive and endearing. Snug a bench, or selected seats that fit perfectly into the section without missing a beat. Pair with a small table for a well-rounded.
Fun Sectional
Not all sectionals were created to fit into a corner, but when you find the right one you want to take full advantage of it. Finding the perfect sectional is not as easy, but the key is selecting a fun sectional. Consider a patterned piece or even a sectional in a bright color for that pop of brightness that makes the room feel put together, with just a hint of edge.
Allow it to be the Spotlight
If your corner is in the bathroom, you want to allow it to be the spotlight The idea is having that particular space feel like the main focus. In order to do that you want to give that corner a purpose. Whether that be by adding a tub, a towel rack or even a fireplace. You want to bring as much focus as possible while still being purposeful and coherent.
Set up a Bar or Coffee Area
As stated above setting up some sort of focus is one of the best ways of bringing something fresh and new to that space. One way to bring that focus is to set up a bar or coffee area that will enhance the room in an overall manner while ensuring the area has a specific duty. You want your bar or coffee area to be fully equipped with all the bells and whistles.
Hang a Chair
Make your childhood dreams come true by having a hanging chair. Hanging chairs are classic seating bits that make the room have a whimsical appeal. The idea is to have a traditional charm, that is feminine and fun while still being put together. Pair with other feminine bits to truly make the room come to life.
Do you have a corner you would like to decorate? If so, share with us your ideas below.