The wonderful aspect of minimalist furniture is that regardless of how you layer them or your decorative style they work well anywhere they are placed. This is mainly due to their versatility. The versatility of minimalist furniture makes them transcend trends time and time again. Here are 10 of our favorite minimalist furniture pieces that will always be on trend.
Organic Dining Table
The beauty of having an organic dining table besides the fact that it is simple and easy to style is that the natural feel will give the room a rich feel in a subtle manner. The key to this furniture item is to keep the look simple by not incorporating much on top of the table. You want the organic feel of the table to make the bold effect you need it to make.
Sleek Sofa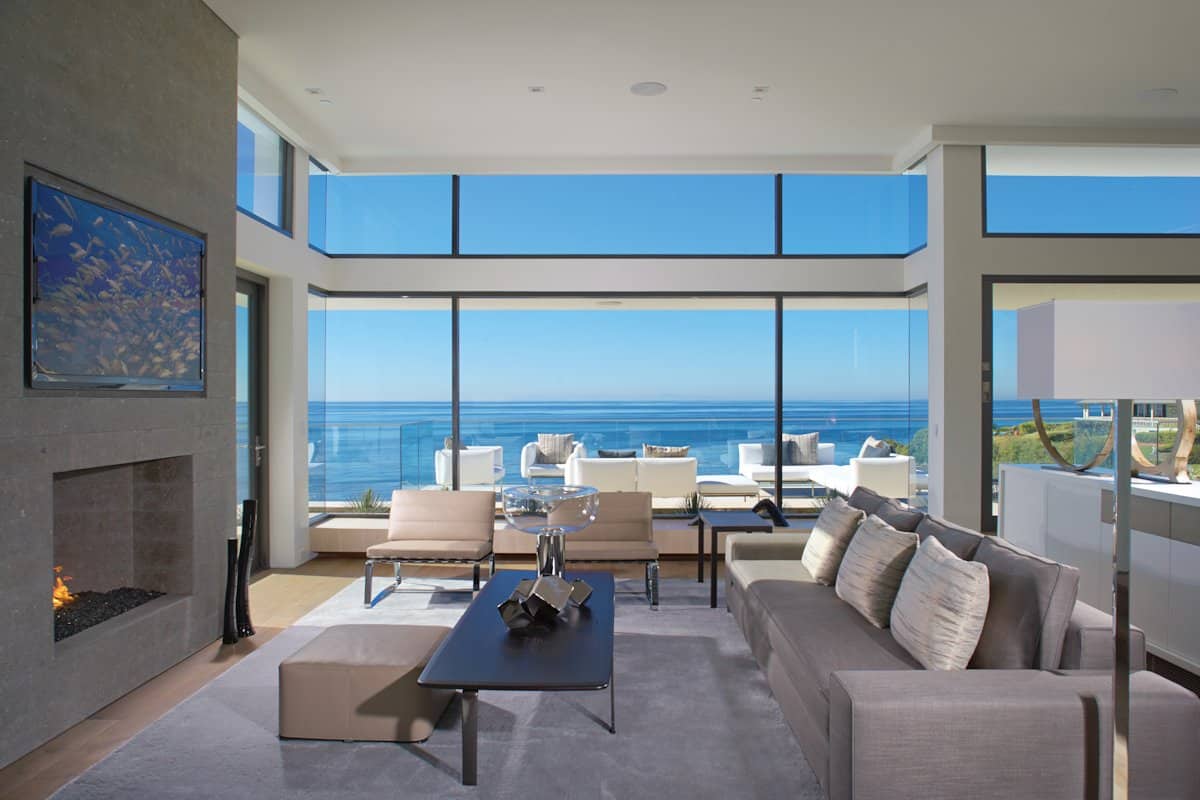 Although, we personally love a bold and in your face sofa a classic sleek sofa will never go out of style. There is something traditional and beautiful about a sofa that works well in the space without being eye-catching instead it just flows with your current décor.
Outdoor Sunbeds
Enjoy your outdoor space in a sleek and minimalist manner by having sturdy sunbeds that will allow you to enjoy your outdoor space without taking up much room or taking away from the beauty of your outdoor space. If you have a pool let that be the main focus of your outdoor space. The minimalist furniture works well to maintain the harmony and natural feel of your outdoor space.
Have a Functional Island
The kitchen happens to be one of the most well-loved areas of a home. Keeping that in mind consider having a simple yet versatile kitchen island. A kitchen island is extremely versatile. It can be used as a breakfast area, extra space for eating, or even as a kitchen accessory. The idea is to have a sleek item that can be used often or whenever necessary.
Intricate Coffee Table
A staple piece that will never go out of style is a classic coffee table.  However, if you want to give your living room a minimal upgrade in the most organic manner change your coffee table to an intricate design that showcases your personality. Showcasing your personality will give the room an upgrade that is simple, trendy, and easy to achieve. Consider having a coffee table in an intricate shape, color, and/or design.
Simple Lamp
Just because the lamp is considered simple does not mean it will not make a huge impact in your home. A simple minimalistic lamp will keep the space well-lit while not taking up much space. If you already have a chandelier having a simple lamp will simply add to your décor without taking away from your current chandelier.
Square Bench
Having a square bench is also a very versatile, yet minimalist furniture item. You can a square bench as part of your living room décor, extra seating at your dining table, and/or both. The idea is to have a piece of furniture that allows you to use it for multiple different things without having to change your entire décor to incorporate it.
Velvet Bedframe
Velvet has always been a classic decorative item. In fact, this year it has risen to the tops of the charts when it comes to "trends we should incorporate into our homes." Having a velvet bedframe is not only a classic twist on a trend, but it adds a flair that is difficult to recreate without having a hint of velvet in the room. You want your velvet bedframe in a jewel tone such as rich green, garnet, and/or royal blue. These colors work great together and as statement colors.
Chic Night Stands
Nightstands have always been a staple when it comes to room décor. Therefore, we had to incorporate them into our favorite minimalistic furniture list. Consider having two identical nightstands for a traditional look. If you want to take it a step further purchase two-night stands that are similar yet different to create a trendy appeal that is perfect for any bedroom with any décor.
Bar Stools
Bar stools are great as they are also versatile and a simple item that can be used as part of any area of the home. We prefer the appearance of having your bar stools be a part of your kitchen area. The reason being they can provide extra seating area if you have a kitchen island. Another way you can use bar stools is incorporating them into your coffee table space.
In conclusion, these minimalist furniture items will enhance your current décor. Please let us know which of these is your favorite? As well as which of these will you be incorporating into your home?