When we think of mid-century décor most of immediately think of classic and elegant. However, not everyone wants to have a fully mid-century decorated home. If you are not sure if you want to go down the road of immersing yourself in the mid-century decorative style consider the mid-century modern lighting style instead. There is something about mid-century modern lighting that is very chic yet trendy, and elegant all at once. Light your home with one of these lighting ideas for the ultimate twist. Here are 12 you should take into perspective.
Tinted Pendants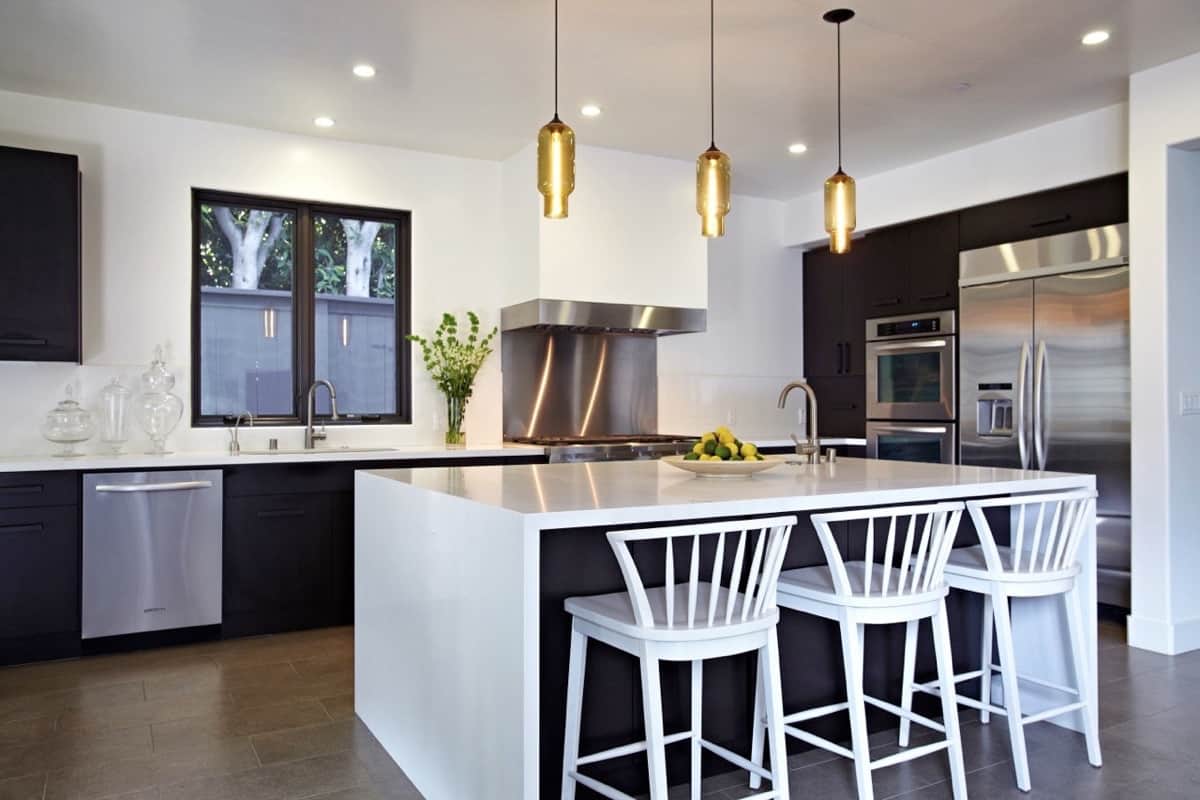 Pendants have pretty much taken over modern lighting. However, they have become even trendier by being tinted. Tinted pendants provide a tint of color while still being great light fixtures. Choose neutral tones when it comes to the tint on your pendants as it will help maintain the beauty of your current décor.
Small Glam Pendants
Just like tinted pendants are always a good idea, glamourous pendants are as well. Adding a hint of glamour to any room is always a good idea, especially when it is done through lighting fixtures. A glamorous fixture will give the room a vintage touch that is also elegant. It's an all-around good idea to have a glam pendant in any room.
Chrome Chandelier
Chrome chandeliers are not as popular because they can be a bit difficult to decorate with. The reason being they're such a statement piece that other items in a room may not seem like enough. In order to decorate well with these, you want to have a few mirrors in the room to add to the chrome effect of the chandelier.
Modern Chandelier
Modern seems like the last word you may associate with chandeliers. However, modern chandeliers are a thing and they are extremely on trend.  Modern chandeliers are great for any space because of how interesting they are to look at. There is something very intriguing about looking up into a room and noticing a modern chandelier in the space.
Modern Floor Lamp
Floor lamps are not as popular as they used to be. However, when it comes to mid-century light fixture décor they are everything you need and more. Pair your modern floor lamp with a bold wallpaper and/or bold wall color for the ultimate mid-century appeal.
Metallic Scones
Scones are typically custom to the home. What we mean by that is that many homeowners who do have scones prefer for them to be in one specific area and in one specific color. Instead, we recommend having metallic scones. Metallic scones add a metallic twist on a traditional look which is where the mid-century trend comes into play. Metallic scones add a little something extra to the room.
Silver Spheres
If you have a neutral kitchen and want to keep it that way by not adding much color with your lighting, choosing a silver lighting fixture is the way to go. Add silver spheres to your kitchen for a mid-century upgrade that will enhance your space. It will also great a focal point in a neutral area without adding color.
Sleek and Minimal
One characteristic that defines mid-century décor is sleeker décor. A sleek and minimal light fixture may be exactly what you need in your space. A simple floor lamp can make a huge difference in a subtle way. In a room full of color and/or pattern a sleek, light fixture is the way to go.
Structure
In a modern space, there may be little to no structure. However, if you want to add structure a structured lamp can help you do just that. The idea of adding structured lamp may seem intimidating. But, when it is done correctly, it can add sharpness to the room it is placed in.
Floor Globe
Yes, you read that correctly, we recommend and love the idea of adding a floor globe to your bedroom as a lighting fixture. How fun would it be to turn off all your lights and be left with a glass globe that emphasizes the beauty of the room? Not only does a floor globe looks great during the day when it is off, it looks even better at night. You can choose to have it on the floor or even on top of your nightstand.
Busting Pendant
Bursting pendants add personality and are loads of fun. If you have a space that needs to be spruced up adding a bursting pendant will brighten up a room while giving it character. Bursting pendants can also be customized which works great when you want to take this kind of aesthetics a step further and create the ultimate piece for your specific living space.
Classic Chandelier
No matter the season, the time, or the century chandeliers will always remain a classic piece that can be incorporated into any area of a home. Especially if you have a space that is missing a little something extra to make it come alive. A classic chandelier will do just that while still being a statement piece.
Mid-century décor happens to be one of the best classic looks of all times, especially when it comes to their light fixtures. Let us know in the comments below which light fixture you would consider having in your home.