Philip Cooper's Bohorockers Turkoman Yurts bring you back to nature without sacrificing luxury. These wood homes, traditionally used by nomads in Central Asia, are no longer just a temporary home for the rolling stone.

These yurts feature more than three times the amount of wood as traditional designs. This 18-foot yurt is the Four Seasons of yurts.


Boasting 133 curved roof ribs, the overarching frame connects to the dense trellis walls, offering a pleasing pattern with stability and natural ventilation. It's equipped with two doors and a Velcro wall-opening system ensure you can find your way in and out, while felt insulation keeps it toasty warm inside. It's all clad in an olive green outer cover that traps in heat while concealing the structure among the trees and foliage.


Inside, this yurt is finished with a white wood floor and furnished with all the comforts of home – a comfy bed, lighting, a cozy rug underfoot and of course, a high ceiling topped by this stunning crown. Just lie back and look up – you're in for a treat!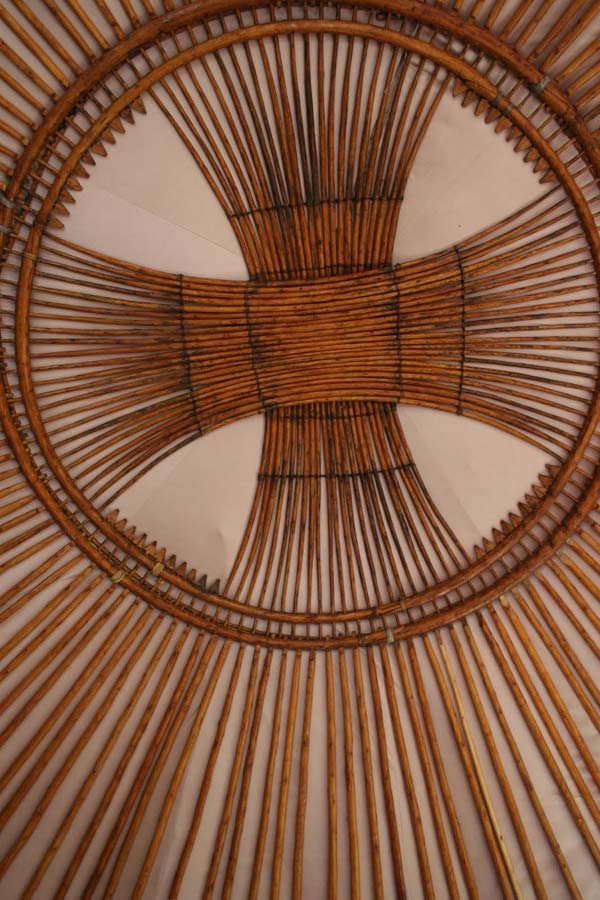 Designed and hand-crafted as a wedding gift at a cost of 15,000 euro, this is indeed a romantic spot!
For the outdoor enthusiast or yurt collector, Bohorocker offers yurts in different sizes and price points, in varying stages of completion, from bare frames to fully finished designs. Their circular "sacred geometry" makes them ideal as a bedroom or living area, yoga or meditation space, an art gallery or studio. You can even expand and create a multi yurt by combining a few structures together.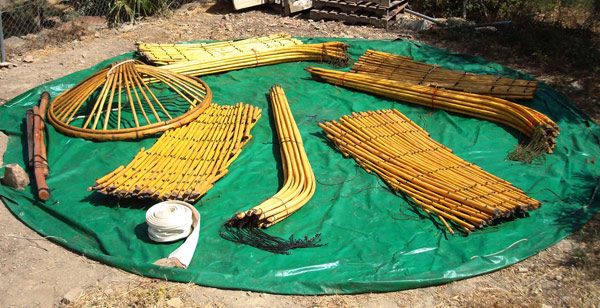 For more information, visit Bohorockers.