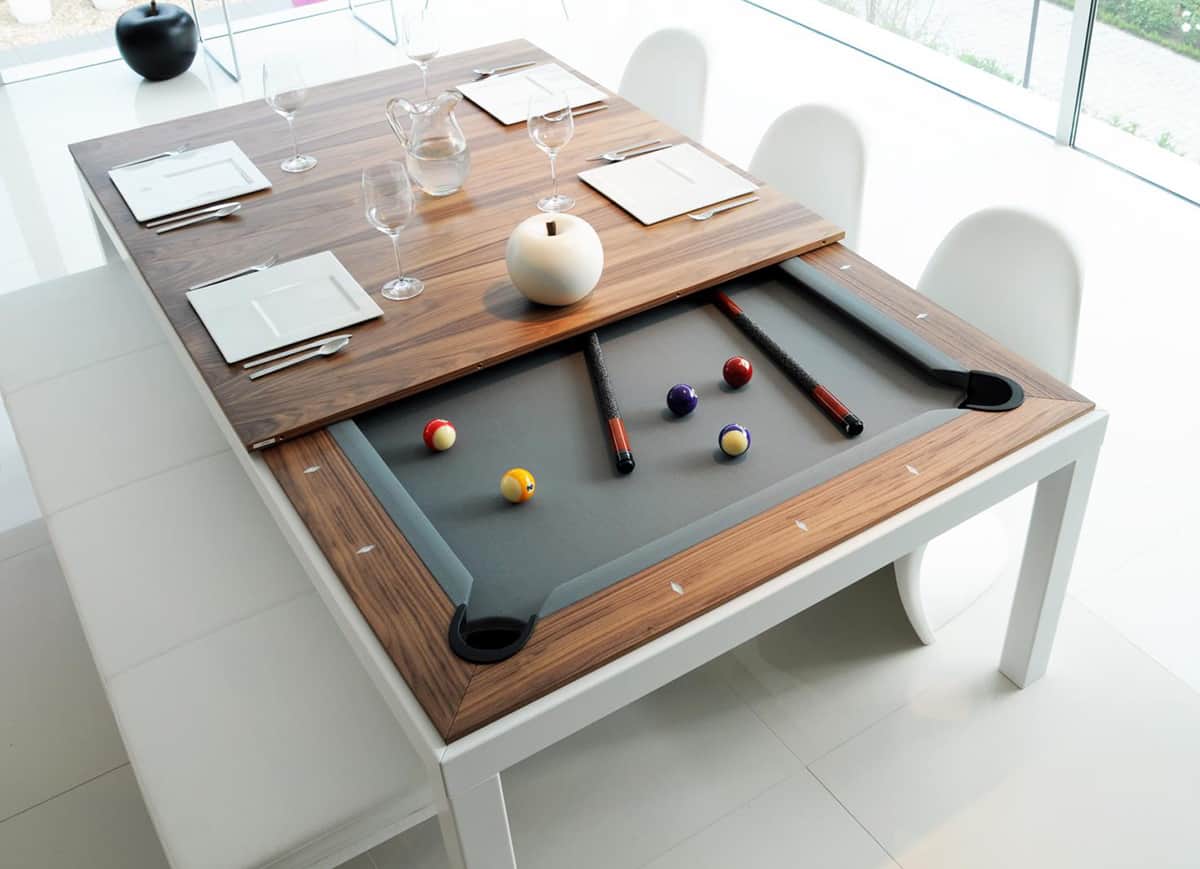 The Fusion Table certainly is, as they claim, a new dimension in dining. What a great idea! Once dinner is over, take away the dishes, slide back the table top and voila: a pool table awaits. Such a clever use of space – you could have a pool table in a smaller living space without giving up the dining room. This sleek European design, available in black, white, stainless or custom, will elevate your dinner parties without question. All the billiards pieces (balls, cues, racks and more) fit away neatly under the table, your guests won't even know what you're planning for the after meal entertainment. And just how do they hide the pockets so well? It's a patent-pending design that stretches out when a ball is dropped in the pocket. And retracts when it's empty. Another patent-pending innovation – the easy lift – allowing the table to move between dining height and playing height with ease. They've thought of everything. Including custom tables – and a limited edition (only 99 were made) Veuve Clicquot table (see bottom photo below). Cheers, and rack 'em up!

No one would ever know that a pool table lurks beneath these place settings!


The FusionTable is available in powder-coated white or black, stainless, custom and limited edition finishes.