From country chic to simple and elegant black and white interior will never go out of style. It's a classic appeal that simply works. The key is working with accessories and furniture pieces that brighten the room while still having the essential black and white feel. Here are a few ways to create a chic black and white bedroom space.
Simple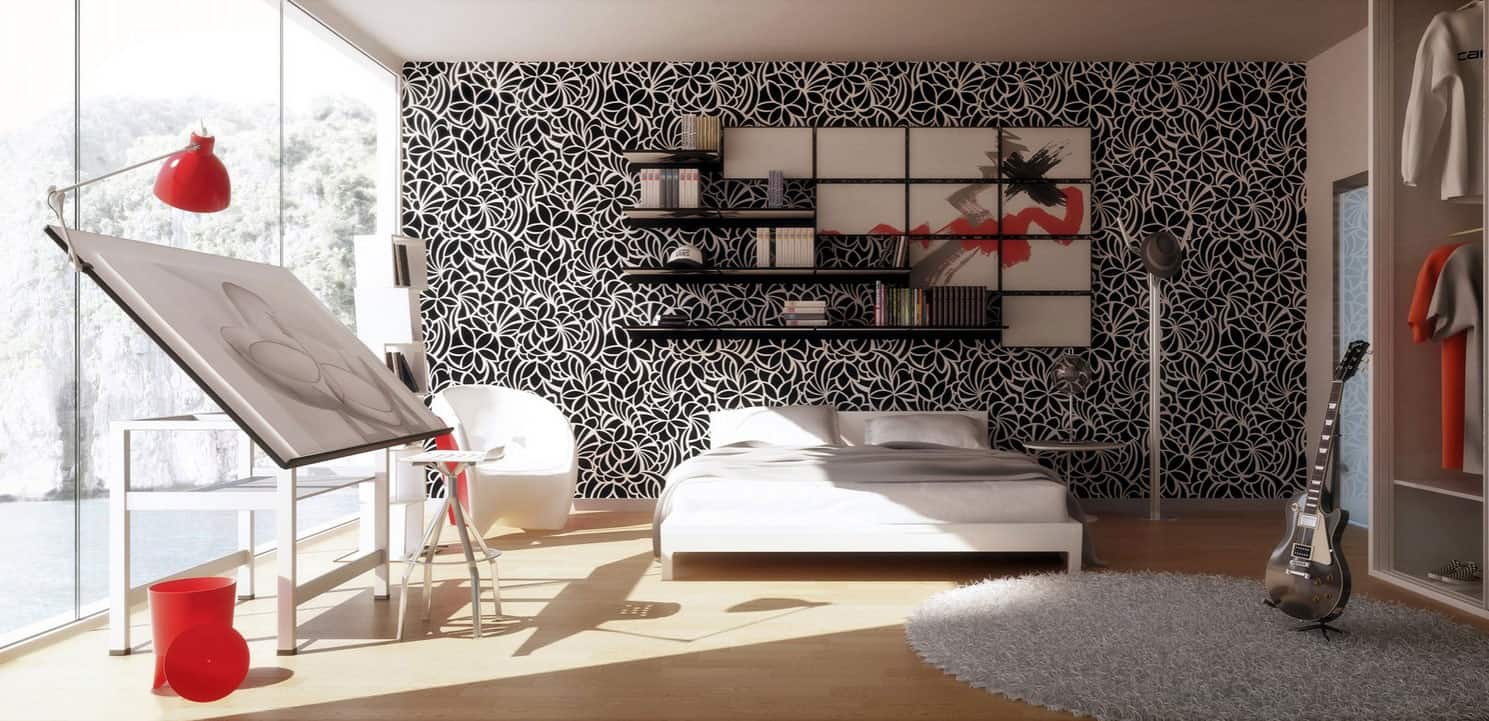 Stick to one or two patterns for that sophisticated touch that still have the hint of vintage almost personal. Use similar patterns for that integrated simple effect that makes the space come back to life. To add color, consider a colorful pattern or keep it black and white for a neutral consistency.
Hints of Gray
Hints of gray is an excellent punch of color that makes sense and does not disrupt your current décor. The hints of gray will add a dimension that is easy to work with and enhance the space all at once.
Off-white hues
Add shades of off-white to off balance the brightness of an all-white palette. The off-white hues will work in conjunction to allow the room to appear bright and lively without the starkness the white room will give. Pair with hints of neutral to further enhance the off-white vibes.
Sleek
Use dark wood all over the room. Adding dark wood to any room brings a sleek vibe to the space that is elegant and brings a calming vibe to any décor. Keep the space as simple as possible for a grandeurs aesthetics that makes sense.
Monochromatic Patterns
Monochromatic patterns are great for a bedroom because it allows you to work in a bold pattern that simply makes sense. There's a trendy, contemporary vibe that comes to a room that has a daring pattern as the main attraction of the space. Make sure the pattern is repetitive for the best outcome.
Stylish industrial
Give your bedroom a stylish touch with an industrial feel. An industrial laid out room will bring a unique touch that is simple yet beautiful to look at. The idea is to have the room appear as contemporary yet industrial as possible.
Suede Wall
Ever thought about having a suede wall be an essential part of your décor? If not, it may be time to reconsider. Suede walls are on trend, not only do they look upscale, but they complement a black and white room perfectly especially since they provide texture all at once.
Minimal and Masculine
Keep it minimal for a masculine feel that is cut, clean from every angle. Keep the room simple, fresh and put together while still have simple elements that make sense. The beauty comes in containing the space with a masculine background feel.
Black dramatic walls
Black walls are dramatic, contemporary, fun and beautiful to look at. But they also make that big statement most people are afraid to create. Pair these daring walls with shades of navy for the perfect touch of drama.
Black Chandelier
Black chandeliers are edgy, fun and contemporary. Pair it with a crisp décor scene for the best outcome. The idea is to allow the edginess of the chandelier to make the bold statement it was meant to have. Allow the area to make sense with this rich boldness.
Black and white are excellent combination hues. Which of these is your favorite room? Let us know your thoughts below.