For over 40 years Diamantini&Domeniconi have been manufacturing objects completely made in Italy, by combining the use of industrial technology and the typical "know how" of the hand-crafted production. Over the past seven years, thanks to their collaboration with designers and artists, the Italian company has come up with some amazing wall clock designs. One of these is Back Nature, a laser-cut steel sheet with intricate Baroque style shapes. The design is monochrome, and is available in white, black and ocher. There is a whole fantastic story about nature in the design of this clock that will take your imagination far away in time and space. And then you will be gently brought back to here and now by a small cuckoo that pops out to announce the hour.

The classical Swiss Cuckoo Clock is given a new and modern dimension. The typical Swiss chalet is represented in a simplified, less ornate and more modern approach. Yet, the defining elements are there: the snowy roof, the trees and of course the cuckoo, essential to the design. This wall clock is made of wood, like the real chalet, and it comes in natural wood color or painted white with yellow and black details.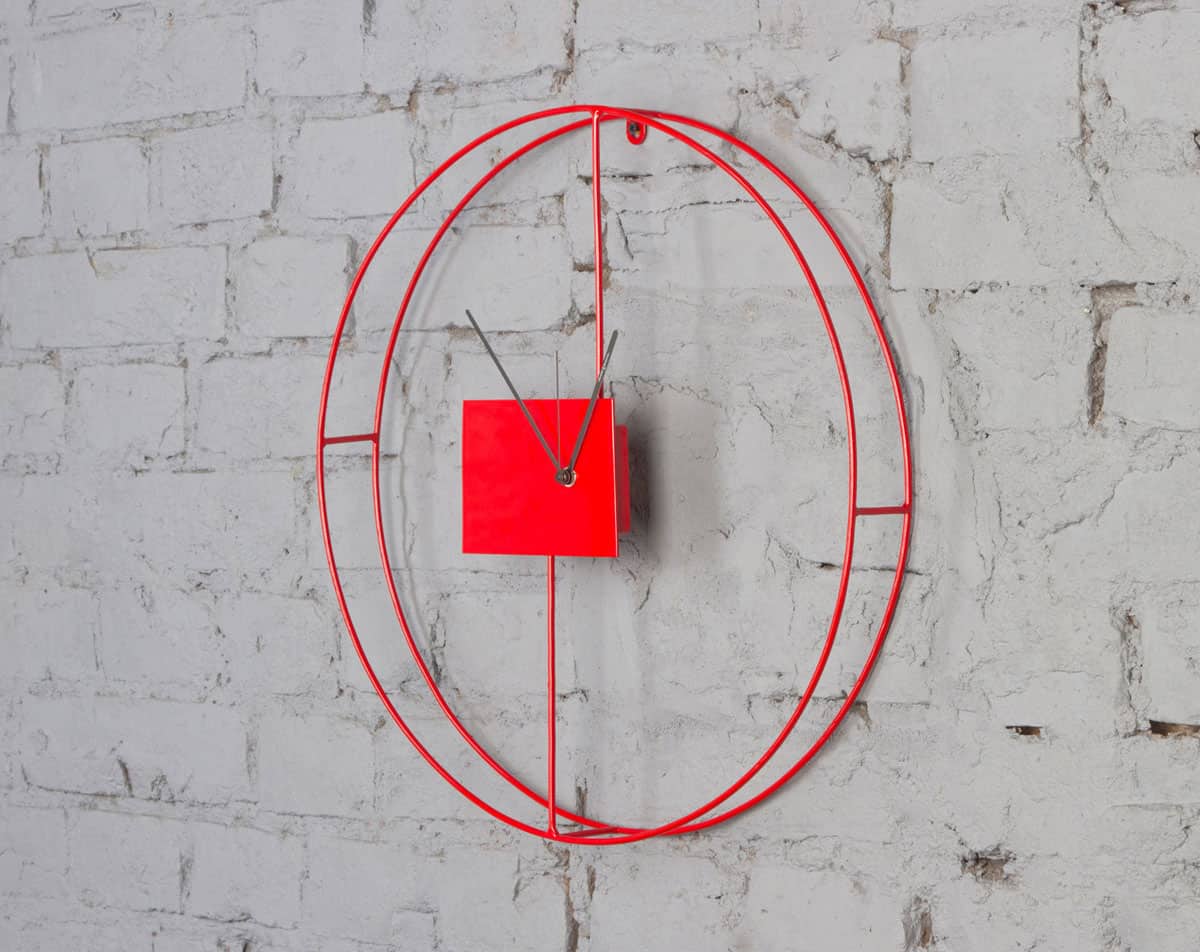 Tutto torna, or everything turns, is a minimal design drawing inspiration from the concept of the cyclic time. Everything turns for a full cycle and then comes back to the starting point, only to repeat it over and over again. This strong symbolism is rendered by a strong yet fragile design, made by a thin but continuous metal thread that circles around the center, represented by the time indicators. There are no numbers, as for Tutto torna the time is measured in cycles. From a design perspective, this wall clock is meant for contemporary interiors and will bring its strong contribution to the less is more design principle.