How's this for a rooftop garden house? French architect and designer Patrick Nadeau looked underground, so to speak, for this unusual home near Reims, France. Well, it's not totally underground per se – it takes shape as a hump, featuring a curved roof that's covered by a carpet of plants and wildflowers which give it that wonderful "underground" look and feel. This innovative house combines the fields of architecture and landscape in one stand-out design. Check it out!


The house is dubbed La Maison-vague, which translates to "wave house" in response to its undulating shape. This house is one of Nadeau's 63 experimental architectural designs coming up in the commune of Sillery, featuring a deep arch that blends walls and roof in a hill-inspired silhouette.


Nadeau enlisted the aid of Pierre Georgel from landscape design firm Ecovegetal on the plant plan which combines herbs like thyme and lavender with sedums, grasses and various other perennials.


We love this unique, ever-changing exterior!


Apart from its obvious aesthetic attributes and natural connection to this rural setting, the layer of plants also provides thermal insulation to the house.


The arching wood frame creates the home's signature arch, and a raised deck lifts the building off the ground and allows for a small but sweet outdoor patio area.


The north and south facades are finished in transparent polycarbonate panels, which contrasts the "buried" feel of the exterior garden.


Matching its organic aesthetic and make-up, the home's silhouette features natural, gentle curves inspired by a hilly landscape.


It's a fine line between nature and architecture.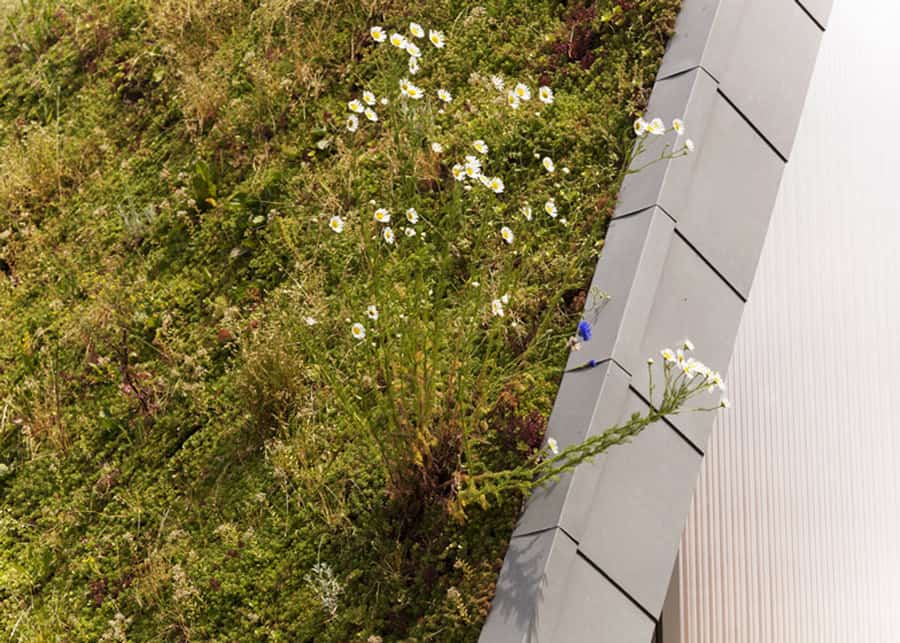 By virtue of its graduated shape and its green dressing, the house becomes one with the land.


The interior, like the exterior, is simple. Past the front entrance you find yourself in an open L-shaped living and dining area. The living room, kitchen and multimedia space can be opened by sliding walls. A spiral staircase leads up to two bedrooms which are separated by a bathroom accessed via a mezzanine.


As you can tell from the home's earthy exterior, careful thought has gone into engaging landscape and architecture. The ground floor, for instance, open to the alfresco terrace, while the upstairs bath is tucked into a bay window which opens to panoramic views of nature.

Patrick Nadeau