New York architects Gluck+ designed this stunning lake house in Adirondack, surrounded by nature and actually, covered in it with a grassy rooftop garden concealing it within its earthy surroundings. The steep slope setting allows for the unique buried placement of this forest home without rendering it underground entirely. From the street the house seems to disappear into the trees and hillside, but its two-storey glazed facade fronting the lake floods interiors with lots of natural light and breathtaking views. The house takes shape as a collection of buildings, with the gatehouse garage at the top of the hill, two guesthouses tucked in the woods, and the recreation building, main house and boat house taking their place at the waterfront. An underground courtyard invites nature and play into this sweet retreat.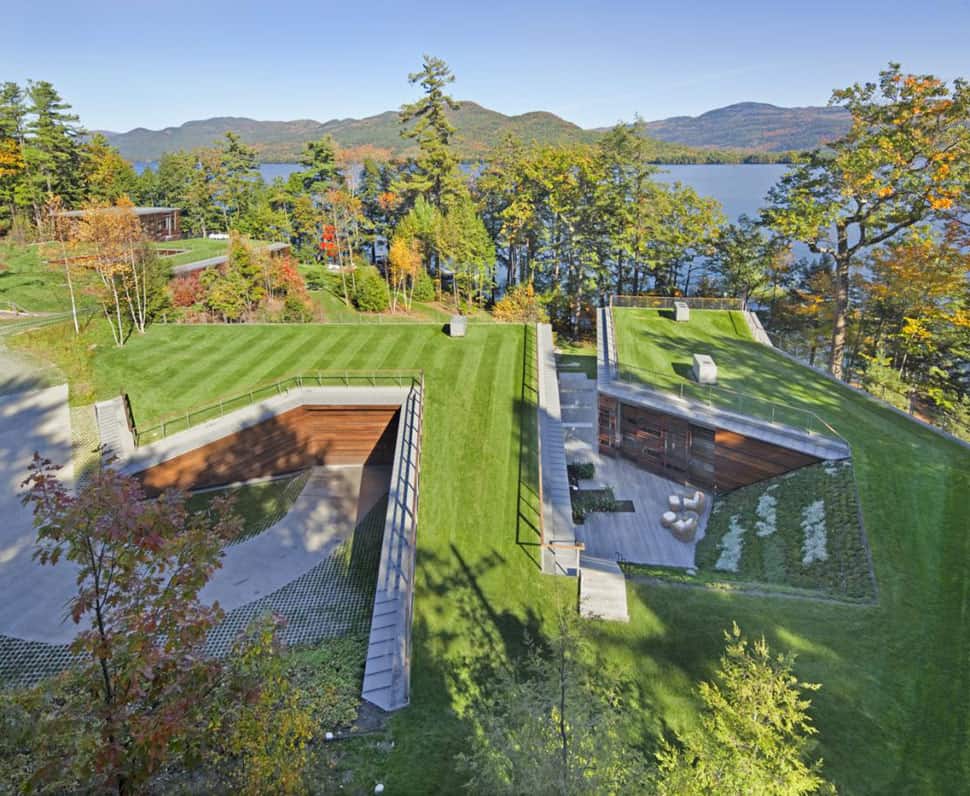 From the architects, "The forms of the family house and recreation building snake in and out of the contours of the land. The edge between the building and the natural shape of the land emerges and recedes with the geometry of the two buildings."


The sod-topped upper terrace offers lots of green space to enjoy outdoor living and entertaining, sunny days and warm nights in the great outdoors spent with family and friends.


The main house enjoys a lovely lakefront location with waterfront views through its massive glazed facades.