Award-winning Swiss architect Peter Zumthor has designed two neighboring wood cabin homes in the picturesque mountain village of Leis in Vals. Imagine shooshing down the slopes and ending the day in one of these beauties! Dubbed the Oberhus and the Unterhus, these charming cabins serve as a family home for the architect and a rental home for skiers and vacationers looking for a snowy getaway. With a third cabin now underway named the Turmlihus, this will undoubtedly be the holy trinity of charming mountain cottages. Here's the tour!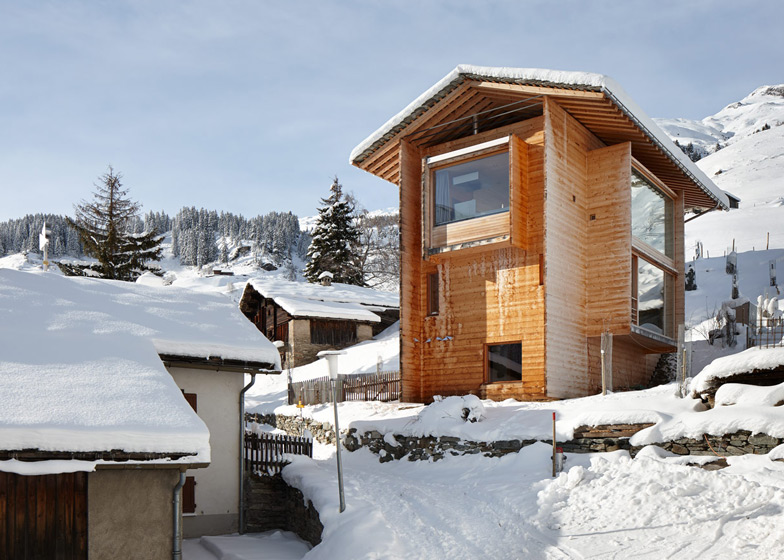 These three-storey homes have a strong vertical presence, keeping a small footprint and maximizing the breathtaking view. Timber from foot to gabled roof, they boast a natural aesthetic that makes you feel like you're among nature without ever sacrificing any luxuries.


Large balconies let you step into the outdoors without ever leaving the comfort (and warmth!) of the cabin.


Inside, massive picture windows cast a sunny glow over the warm, honey-colored wood cladding the floors, walls and ceilings. These monochromatic interiors always direct your attention back to the breathtaking views.


Interiors are simple in their style, with all the must-haves – soothing style, open-concept layout ideal for entertaining, and a rustic wood-fired stove to warm up both heart and home!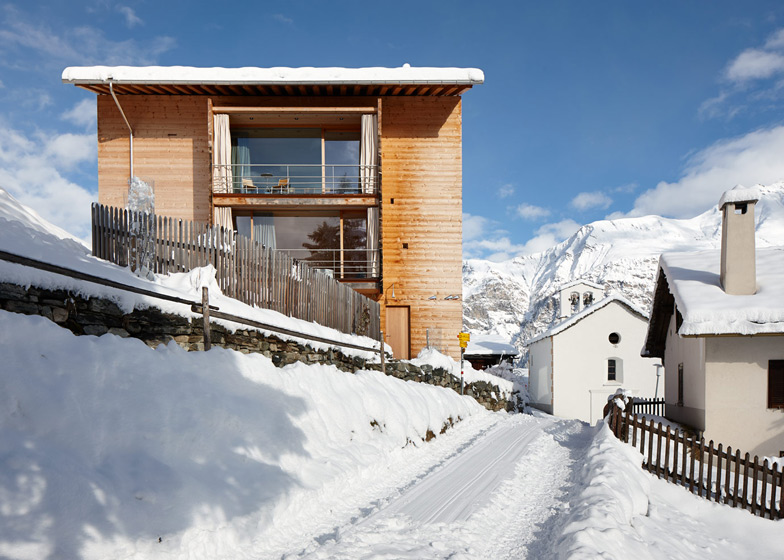 Zumthor's claim to fame includes the Therme Vals thermal baths in Switzerland and the Kunsthaus Bregenz gallery in Austria.
via Dezeen