Juxtaposing the soft and cushy feel of wool between the hard surfaces of wood slats gives the "Woo(l)+(d)en Carpet" a textural story. The carpet invigorates the foot by stimulating circulation – all with a sense of warmth and cosiness.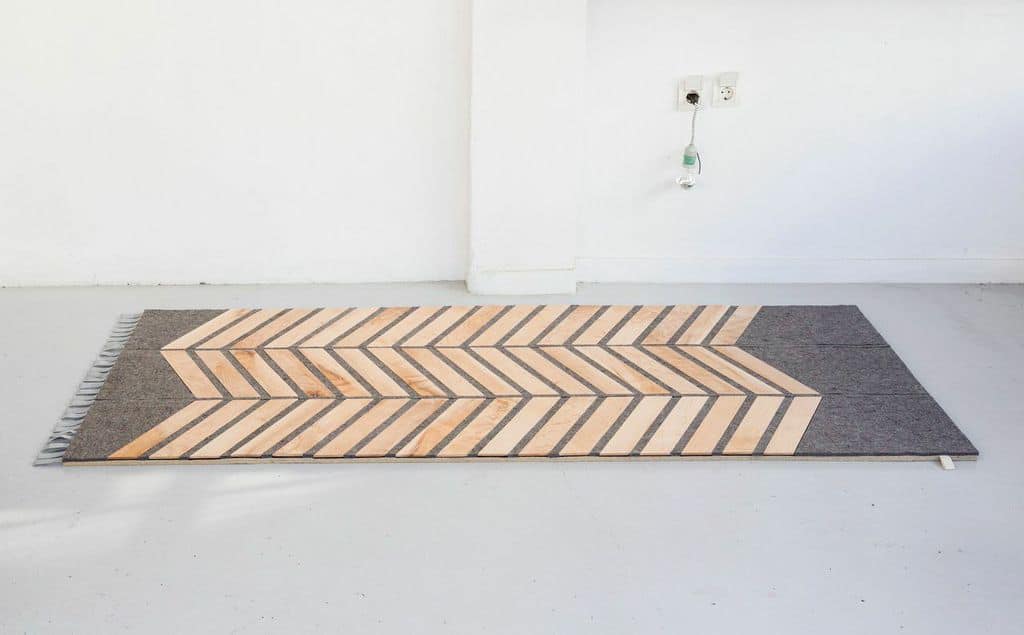 The combination of Maple wood slats or dowels with compressed sheep's wool creates a contrast not only of material, but of textures as well.


The slats are combined with a contrasting charcoal wool to create a strong and vibrant herringbone pattern while the wood dowels are combined with a tonally similar wool for a softer checkerboard visual.


The carpets are made of natural materials.


The Maple wood slats are attached to a wool under mat to absorb sound and add extra warmth.


The dowels are raised ever so slightly above the wool, creating a 3D effect.


The wool acts like grout lines between the wood.


What a fantastic way to massage and reinvigorate tired feet.
157+173 Designers