Dizaino Virtuvė has designed a house for a family with two children in a Lithuanian forest that is a delightful mix of modernity and contemporaneity. The 1485-square-foot (138-square-meter) home has a white base onto which all shades of grey and black lie with ease.
Vaulted ceilings look tall and numerous windows overlook neighbouring houses and woods. The simplicity of style doesn't lean too much towards minimalism, but there is a distinct Scandinavian influence permeating every room.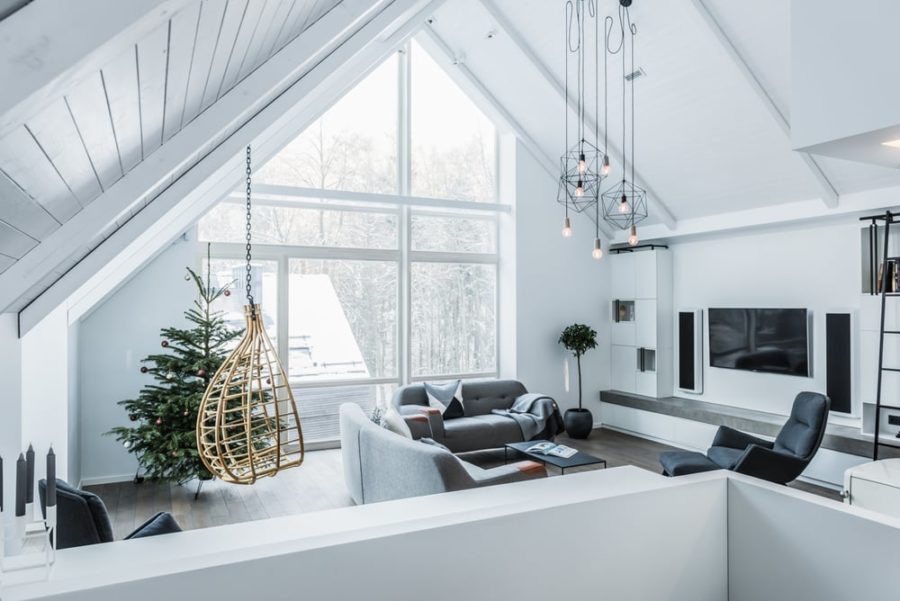 Each interior has its own purpose and character, but they all come in the same vein of refined balance and pleasant neutrality.
A bedroom has one of the most unusual designs we've ever seen. Separated from the bath with only a smoked glass partition and open closet, the sleeping area stands punctuated with a feature wall partially covered with black wooden slats.
Small corner kitchen looks stark in black and white and wastes no space with floor to ceiling storage and sleek furniture.
Taking advantage of windows, the designers turned the kids room into an ultimate sun room where kids can play and learn as well as bunk for the night.
House on Stilts in Lithuania With Stylish Interiors