All too often, family heirlooms clash with personal design aspirations. This does not have to be true. Simply balance your larger or more distinct family heirlooms and antique pieces with the modern style of a space. Combine these pieces throughout your home to create a unified space..
This coffee table is distinct because it cannot accumulate a bunch of clutter. Choose a piece that you want to display, perhaps one that is not fragile, to include on this coffee table. This is the perfect opportunity to display a treasured piece in your home.
Any dining room featuring a modern dining room table can still have family heirlooms displayed in the space. Add photos, pictures, or paintings as a focal point to the wall or store heirlooms in a small cabinet.
Modern furniture is often made from natural materials, eliminates excess, and features clean lines. This living room includes a range of modern seating and resting options. Instead of sticking with modern light fixtures in this space, add family heirlooms to highlight and pull together the space.
The modern shelving in this home office is recessed and unobtrusive. Made to not stand out but serve a function, this shelf could house a number of important pieces. This shelf is a safe place a number of people will get to enjoy while the pieces still stay safe.
The focal point of this family room is a large cabinet which serves a storage and catch-all location. While modern furniture is often about decreasing excess, there are simply things you cannot get rid of in a home. Display or store family heirlooms in a cabinet like this one.
The dining room table in this room is modern but it is easily paired with a completely different cabinet style. For homes with large family heirlooms including cabinets, armoires, and more, simply pair with a lightweight, small modern piece.
In this midcentury and contemporary space, there are modern side tables and a modern coffee table. Throw in your personal modern style in couch selection and the selection of a couple of pieces while adding heirlooms in other parts of the space. This living area is also an example of a space that incorporates several types of wood.
Once again, this is a dining room that serves as an example where your colorful pieces could be family heirlooms. This modern table is bold enough to support every style and color that you love or want to show off.
This entire room is modern. Each piece of furniture in this space is modern and all of the seating is minimalistic. This room could hold some of the larger pieces of family heirlooms, including wood which would warm up the room significantly.
Check out this modern couch. It is the perfect backdrop for any type of living room rug. If you have a piece to show off to family and friends, then a simplistic, modern couch may be the solution. Let it serve as the blank canvas you need for your existing décor.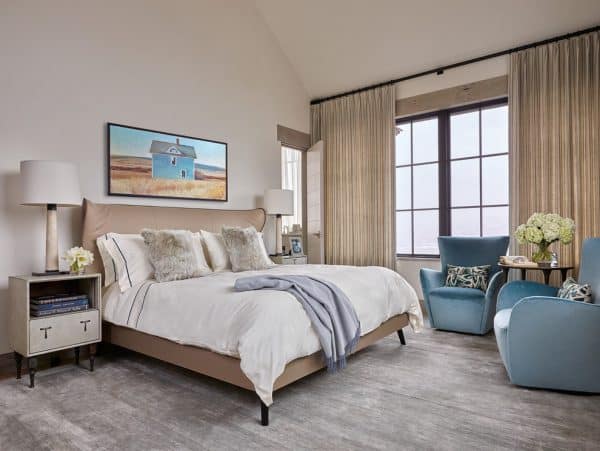 Every bedroom should be cozy and welcoming. The bed in this room serves as the focal point, which is common for most master bedrooms. Family heirlooms are easy to incorporate into a master bedroom, whether it is a painting above your bed or a corner cabinet tucked away.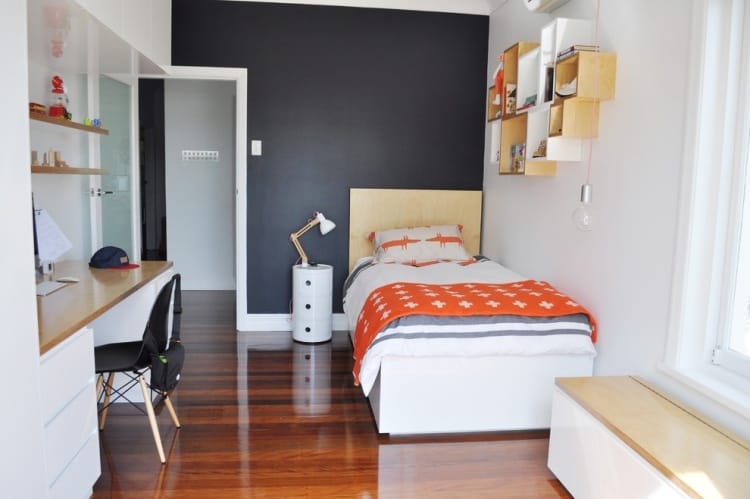 This bedroom set for a child's room features a modern chest, desk, and bed. Any set of modern furniture can also including shelving for displaying your child's favorite pieces. With a little bit of creativity, anything special to your child can be used as well.