Grafham Water House, a traditional brick farmhouse, has received a modern extension by Nicolas Tye Architects that – while completely different in aesthetic – blends perfectly with the otherwise brick facade. The house is positioned within a large lot that slopes towards Grafham Water, a lake reservoir in Northamptonshire, Cambridgeshire, England, and the new large format frameless glazings (under the metal capped flat roof) allow for a perfect viewing of the lake. The addition is cleverly connected to the pre-existing building with the use of reclaimed bricks and tiles that match the original facade, making the transition from old to new sections almost imperceptible.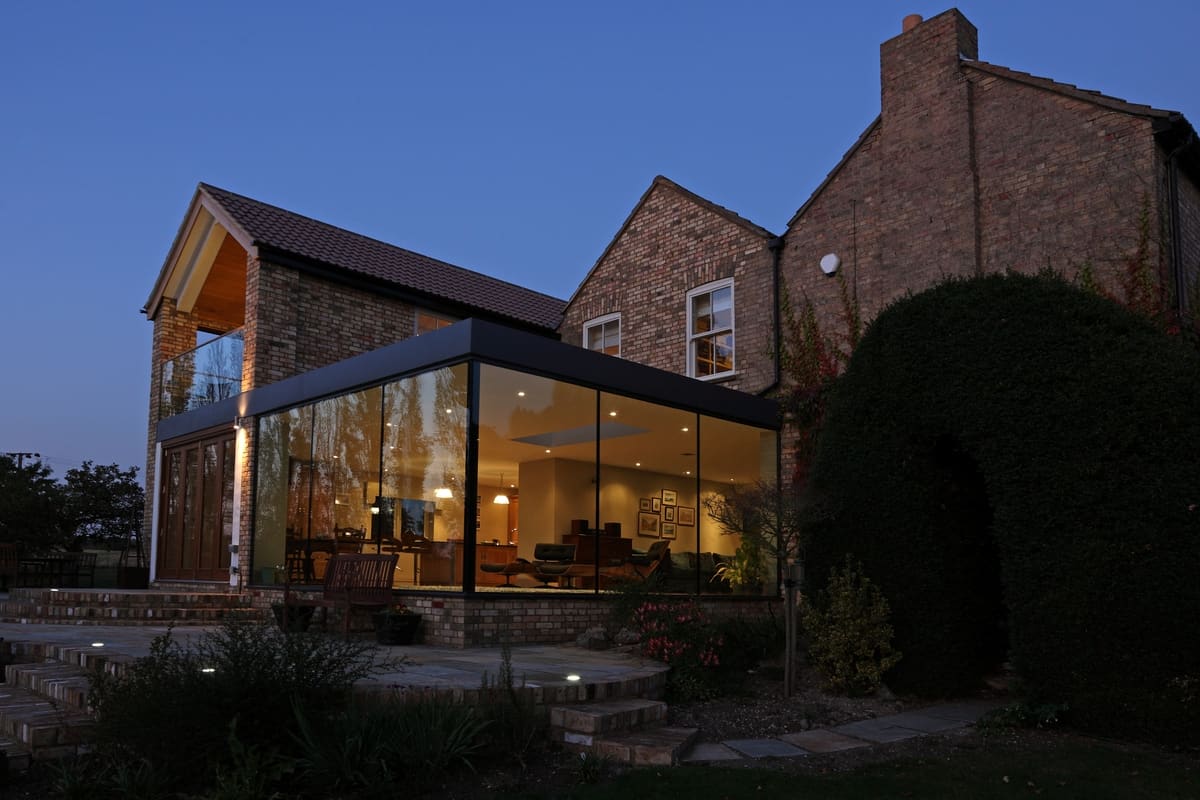 The large expanses of glazing offer not only a contemporary edge to an otherwise traditional building, but also offer a connectivity to the outdoors that would not be possible with a more traditional extension.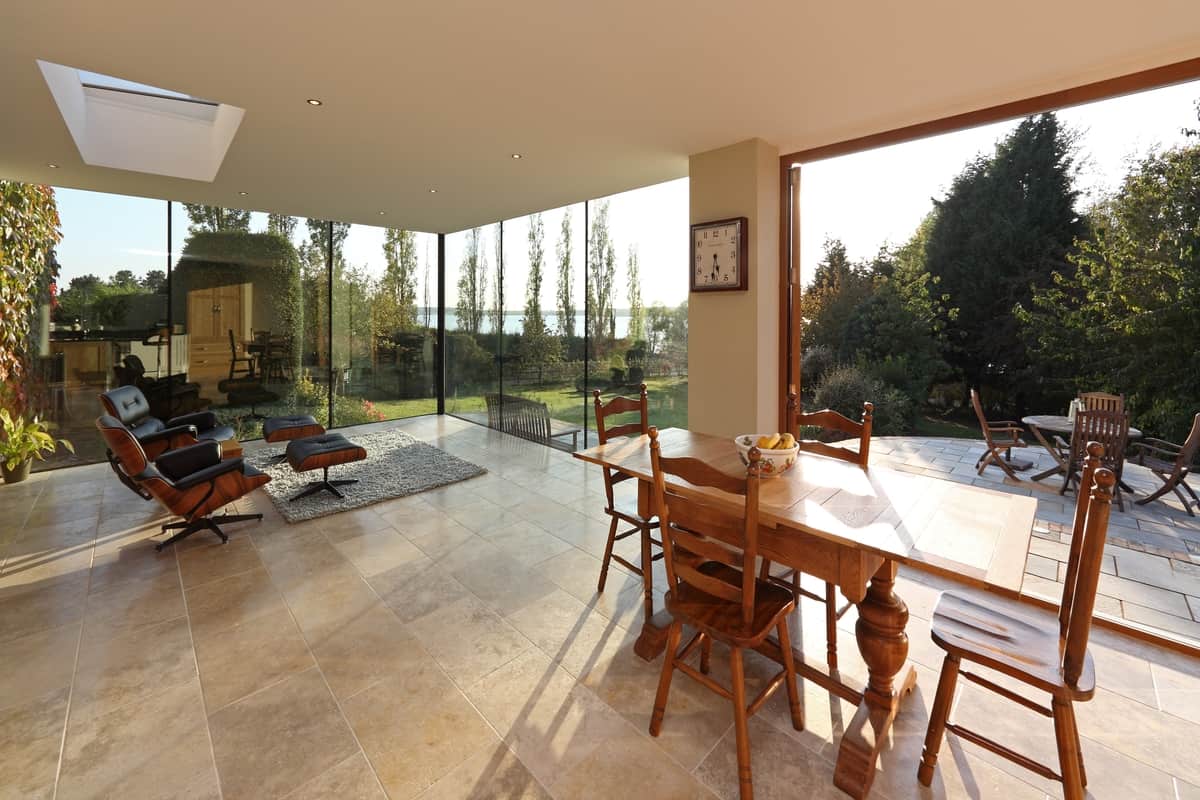 The new location of the dining room can now take advantage of new large bi-folding sections of glass that can open up the facade to the garden and lakeside views on a beautiful summer's day or closed up tight for the winter. The interior tiled floor and the matching exterior tiled terrace allow the two zones to flow harmoniously from one to the other.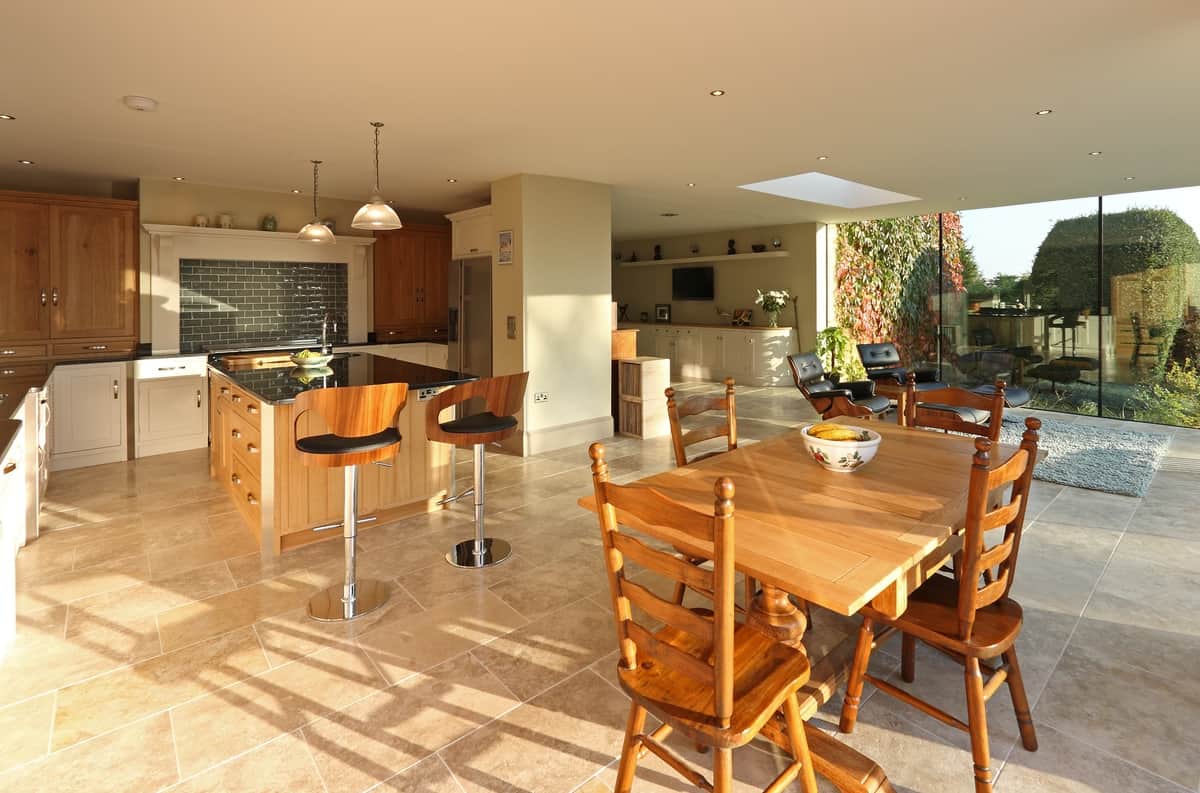 Behind the dining area, in the original portion of the home is where the kitchen is located. Newly opened up it forms a U shape with a two seat island in the center.


With the al fresco area just a few feet past the wall of operable glazings, it is just as easy to serve food outside as it is inside.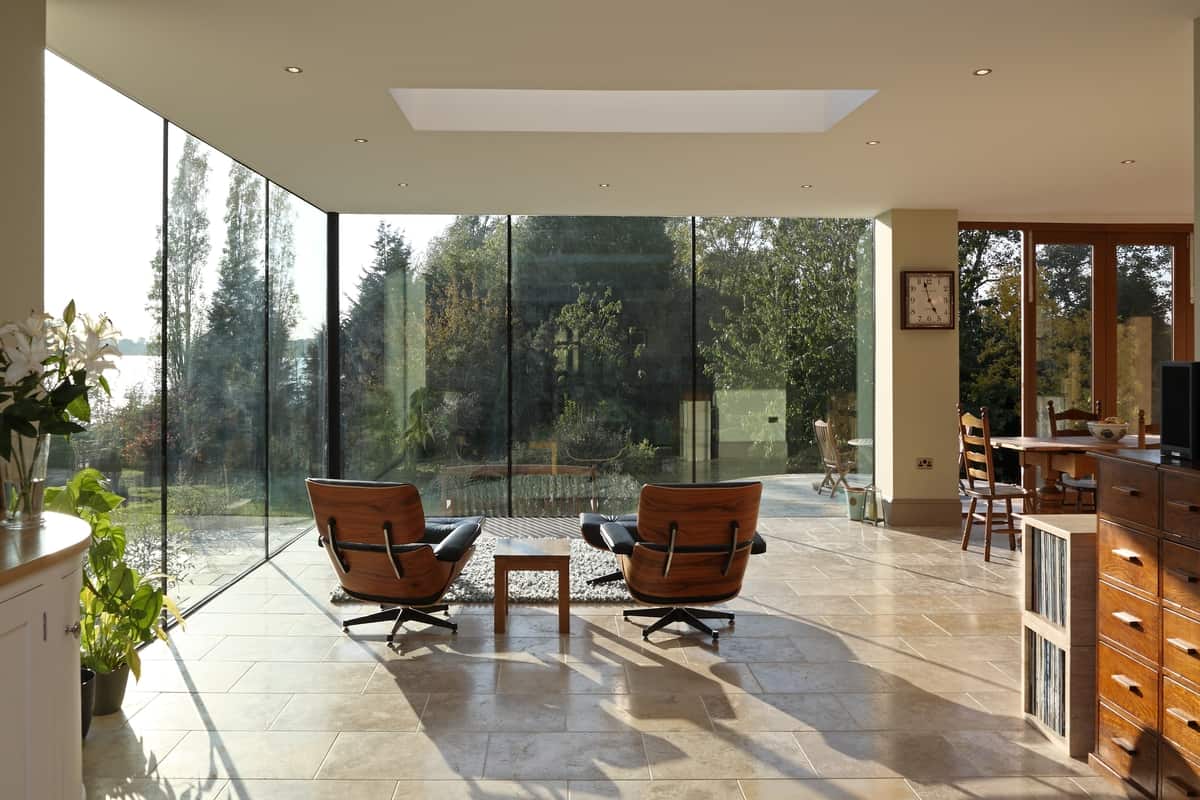 Glazings wrap around the corner of the extension to maximize the lakeside views and what better way to enjoy those views then from a pair of Eames Loungers.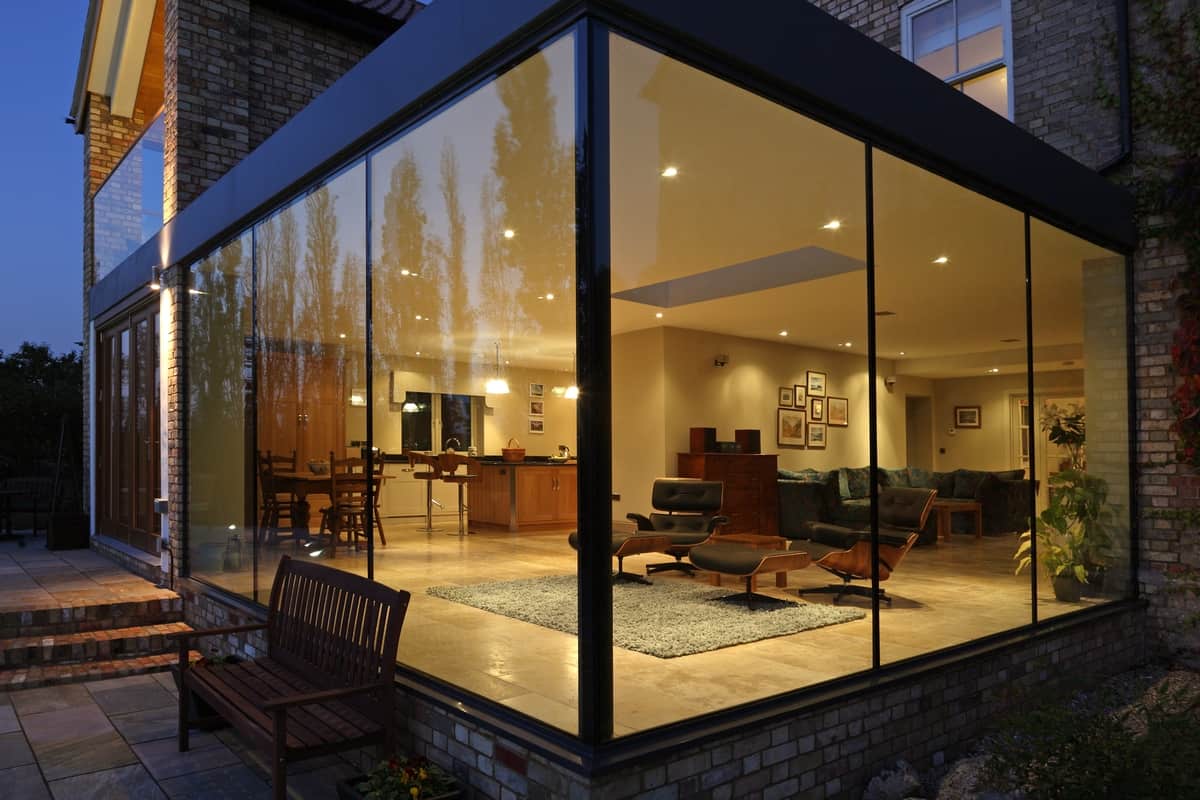 On the outside of the extension a Teak bench is the perfect outdoor spot to take in the panorama.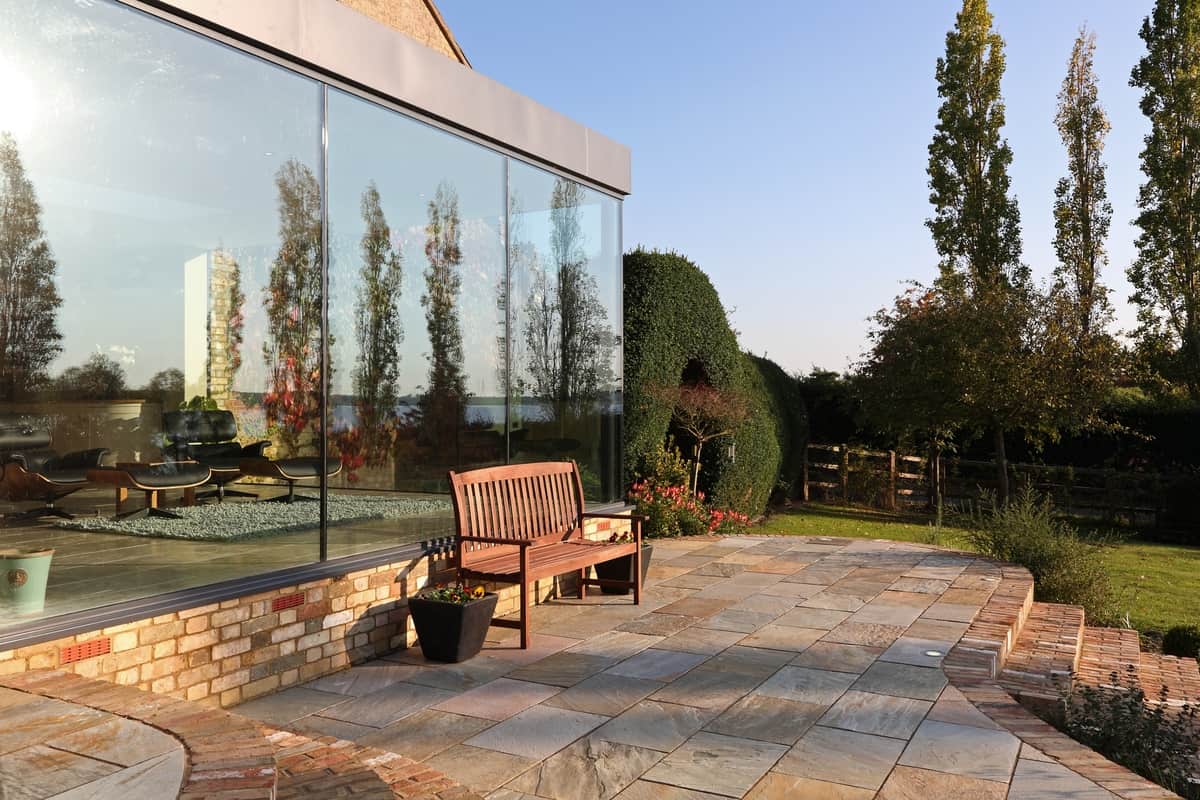 With this portion of the terrace lower then the living room, the outdoor furniture does not block the views from inside.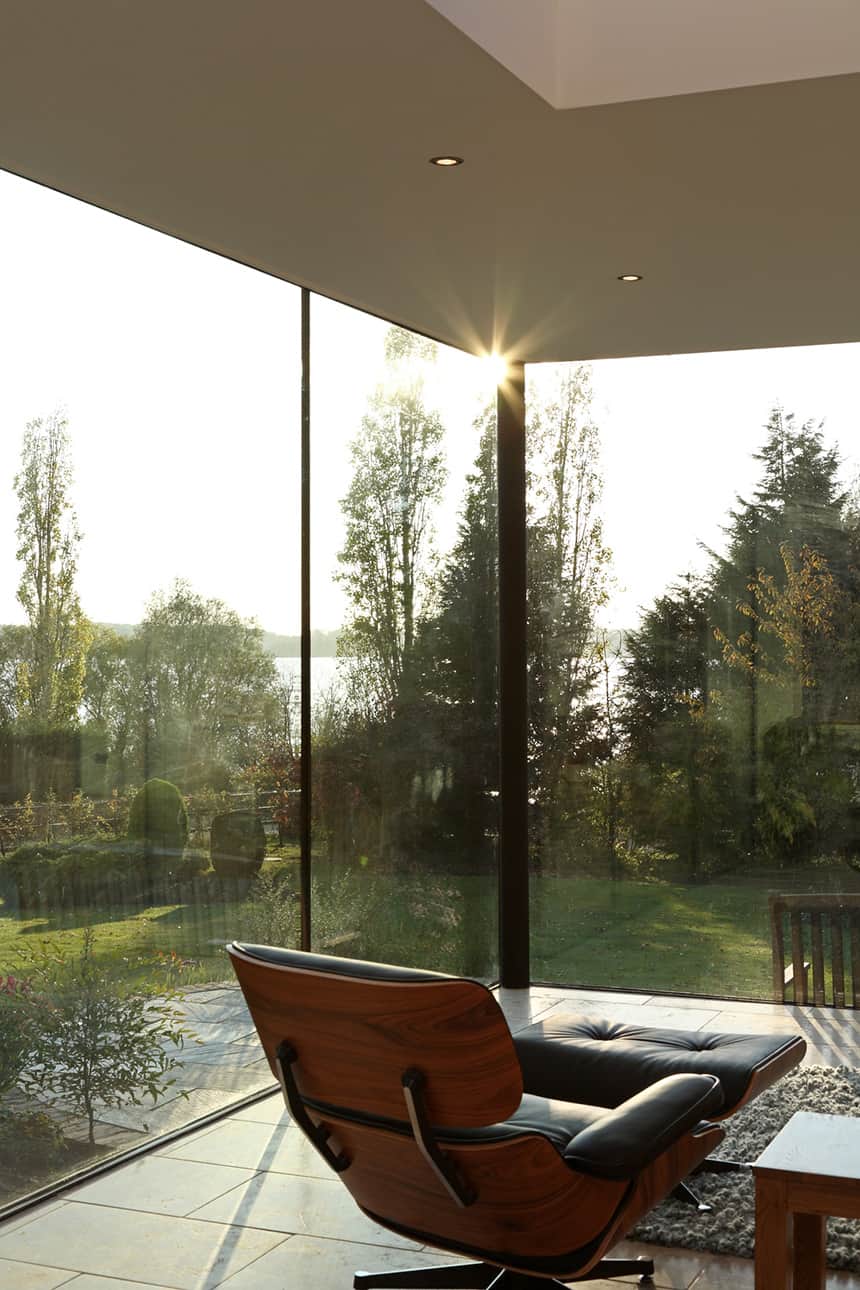 The landscaping has been carefully enhanced to allow full integration and appreciation of both the internal and the external spaces.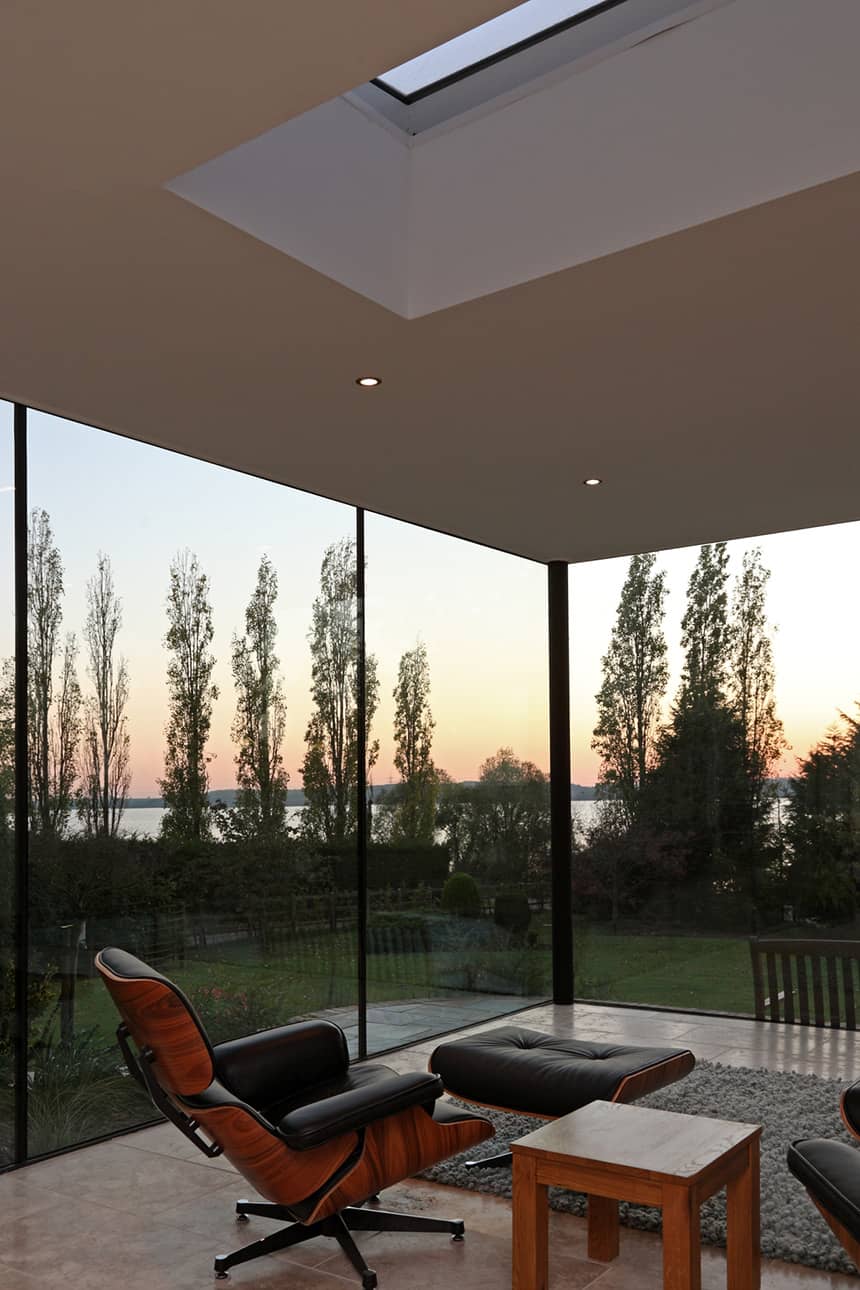 All the spaces are flooded with natural light and the western orientation continues the light source well into the evening with spectacular views of the sunset.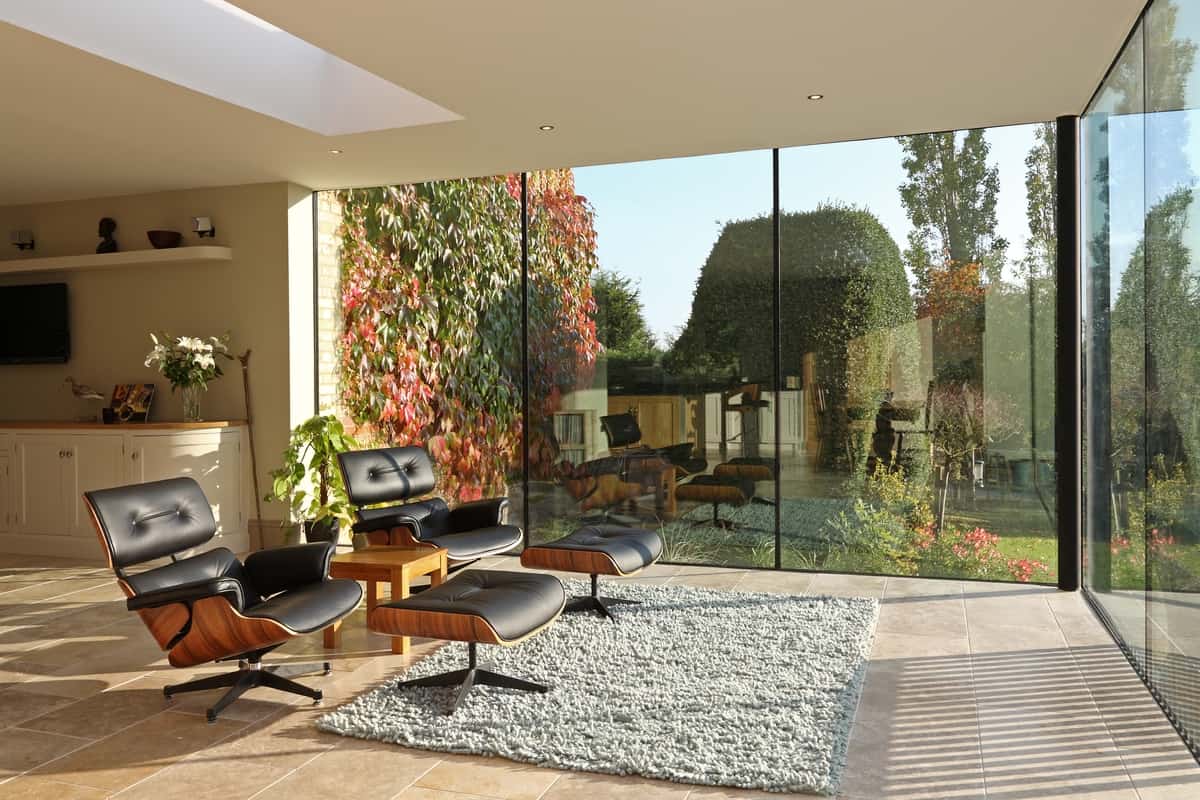 By bringing the social zone into this new open plan extension and renovation, the original rooms have been converted into a new triple aspect master suite located at the back of the first floor which includes its own private balcony deck finished with timber and glass elements.


The master suite features a dramatic vaulted glazed gable end and its peaked roof can be seen extending upward behind the new glazed addition.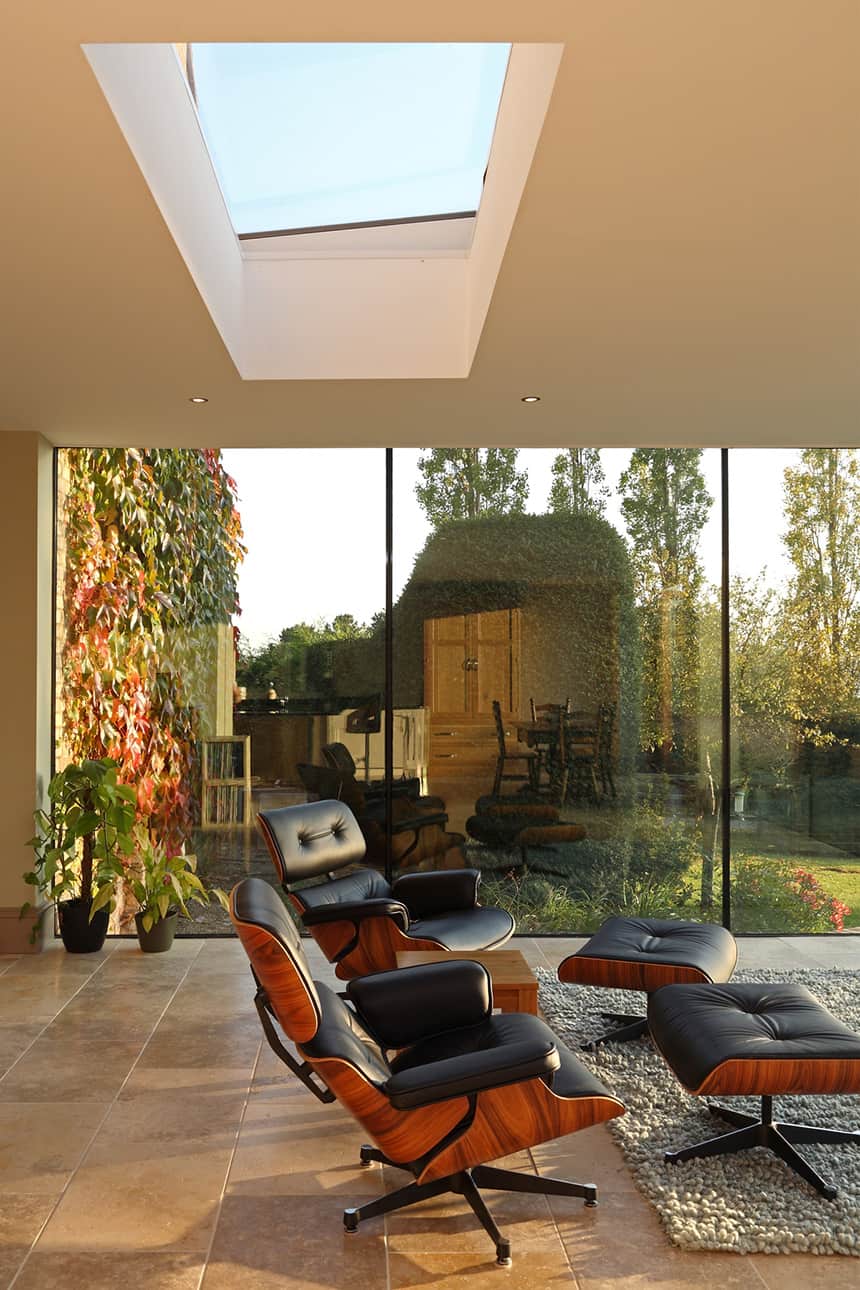 Nicolas Tye Architects
Photos credit: Nerida Howard photography