Mini bathtubs and mini bathtub shower combos go a long way to mitigating the problem of a small bathrooms. If your bathroom fixtures are spectacular, who notices how much space there is? With more density in urban areas, and smaller condo sizes – it's an important choice for a remodel or new build. And the smaller the space, the more it will be defined by that choice. We've collected a few of the most impressive designs below to help you narrow the field.


The Polish design company Marmorin created this elegant mini bathtub – the Jena. It can also be installed as a mini tub shower combo.

The Tubby Too Short bathtub from Albion is not too short! It's perfect for those small bathrooms. And it comes in a variety of colors, like this charming lavender. And there's a simple shower kit available.


This mini bathtub is also quite narrow. Source.


Source


The Tubby Short mini tub also comes in a rich chocolate finish. The chocolate version below represents the Tubby Torre version.


Source


And then, there's the incredible metallic version. These mini bathtubs are customizable – so start picking your options! Source


Source


Source


A perfect idea for a mini bathtub, this freestanding Asti Copper Japanese Soaking Tub takes up very little room. It's a sitting tub – don't you love it? There's a shower attachment, and its footprint is incredibly small for the amount of design impact it gives to the room.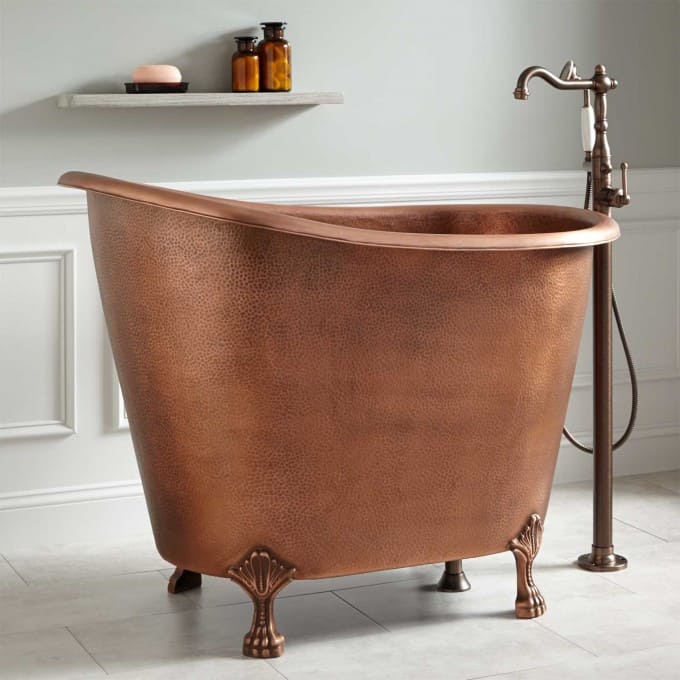 If you like copper look then you may find this adorable mini tub a perfect fit for your small bathroom – Abbey Copper Slipper Clawfoot Soaking Tub.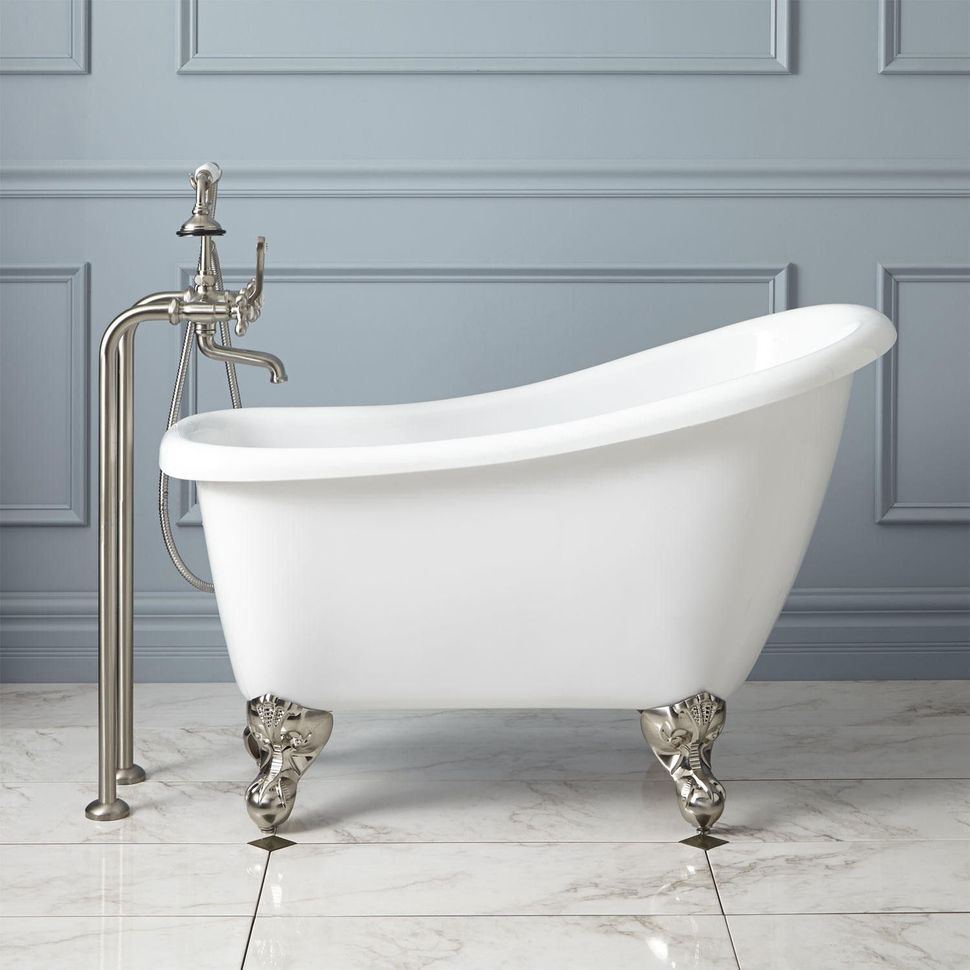 This tiny 43″ clawfoot bathtub from Carter is a charming replica and great for a child. Carter Mini Acrylic Clawfoot Tub.


Round mini bathtubs, from Glass Design Italy, fit perfectly in the corner. Available in several colors.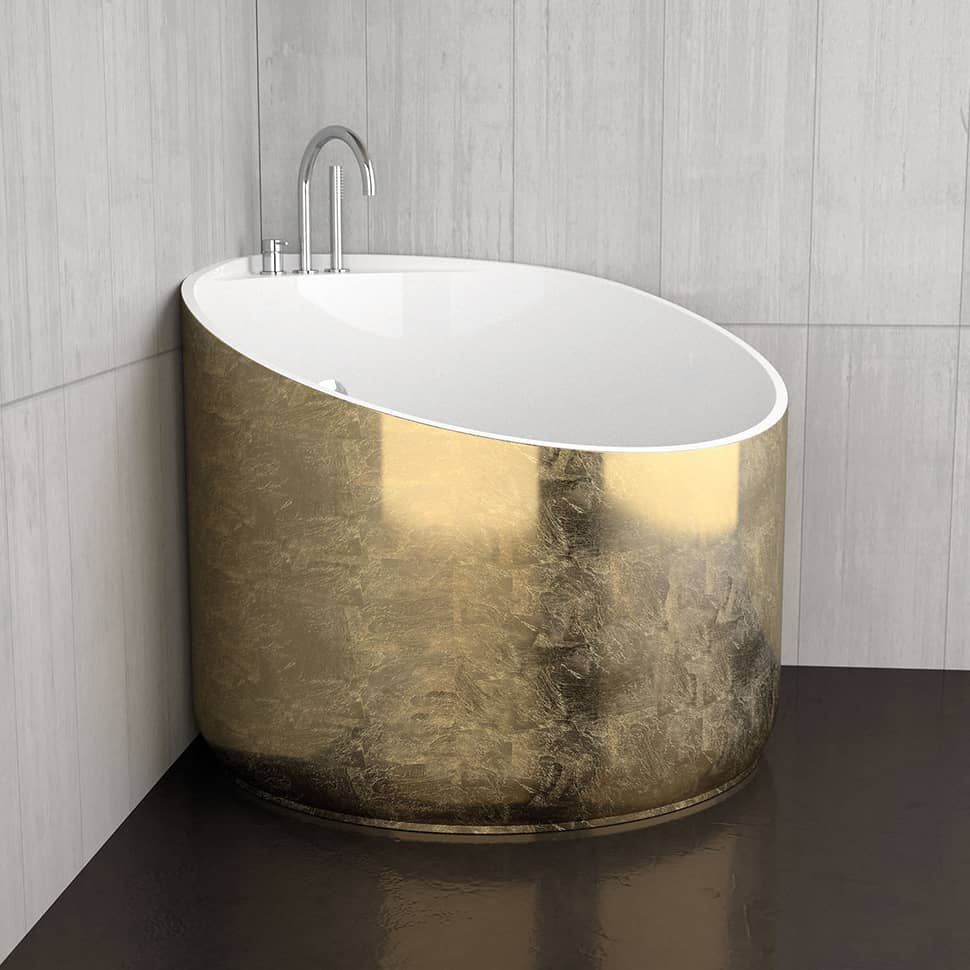 Source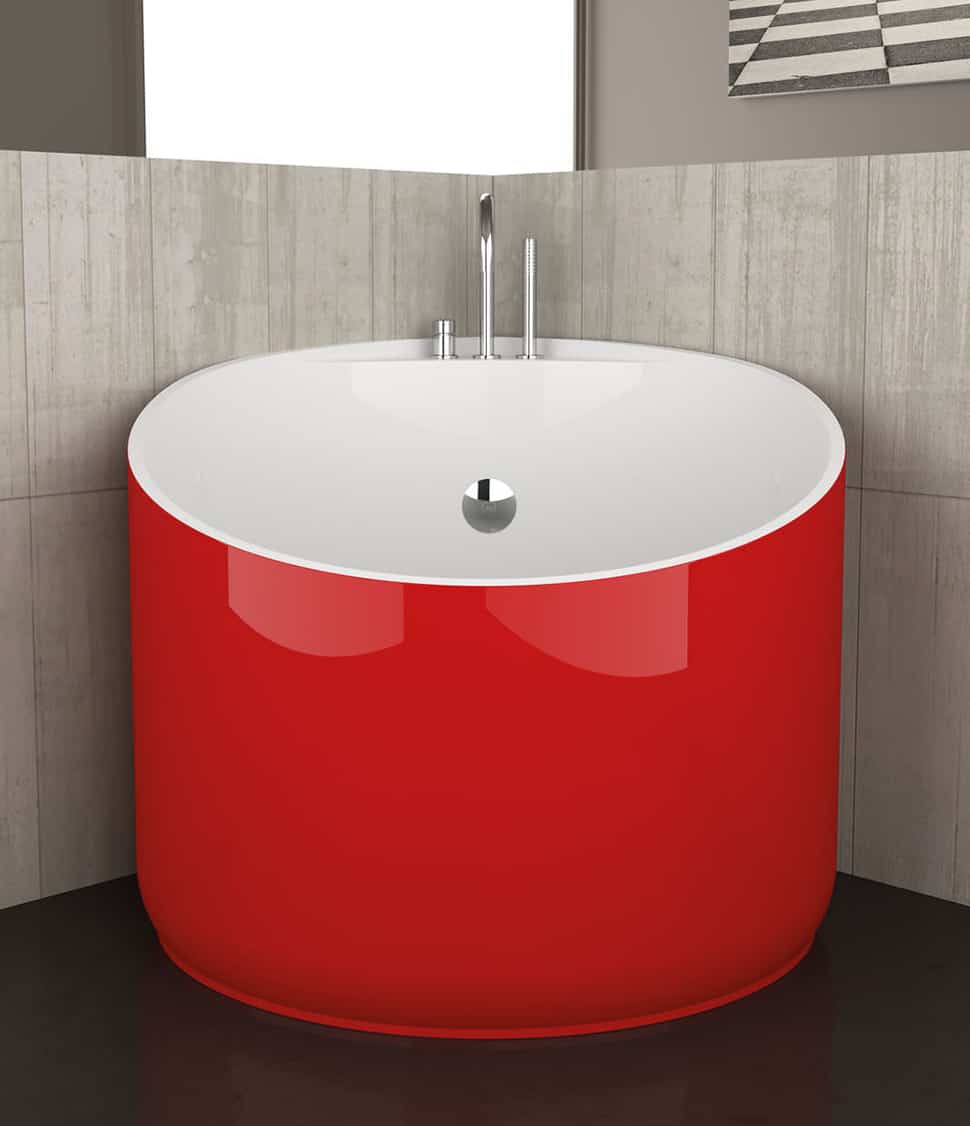 Source


If red is your thing, this modern mini tub, Roma Red – also from Glass Design, has a striking presence.


The Gen-Y and Gen-X lines of bathtub shower combos by Gruppo Treesse offer ultimate convenience – not only they are compact corner baths that can seamlessly fit in small spaces but they also are walk-in tubs. Gen-Y Top – shown above – has a hard top, so to speak.


Gen-Y Midi has a shower curtain arrangement. Source


The mini bathtub shower combo Gen-X Top has a built-in shower column. Source.


Gen-X corner walk-in tub. Source
As you can see from these really awesome examples above, just because you have a small space doesn't mean you don't have room for an elegant set up. Some of the mini bathtubs and shower combos above are outstanding designs. And they don't take up much space so you can design a very comfortable bathroom without losing any aesthetic appeal.
For more original modern bathroom ideas, see also black bathtubs.