To say that each piece in this collection is unique is an understatement. All of the furniture is Maarten De Ceulaer's "Mutation" line is made by placing spheres of upholstered foam in a pleasing configuration and then coating the finished piece (with a rubber that emulates velvet) to hold it together. It would be impossible to ever recreate one single piece precisely the same as the last. The design is born from the idea of organic sources replicating themselves and cells ballooning in unexpected ways. And the mutation is imagined to be caused by a virus or nuclear reaction. Is it furniture, art or science? Or is it a political statement? It would certainly get party conversation going! The "Mutations" collection includes sofas, chairs (with and without metal legs, with and without armrests) and stools. The pieces are available in various vibrant color choices as well as black.

Can you see these chairs in the kids' rooms?


This chair looks really comfortable!


So does this one!


Isn't the blue to die for?


The bright colors make the balls look like balloons.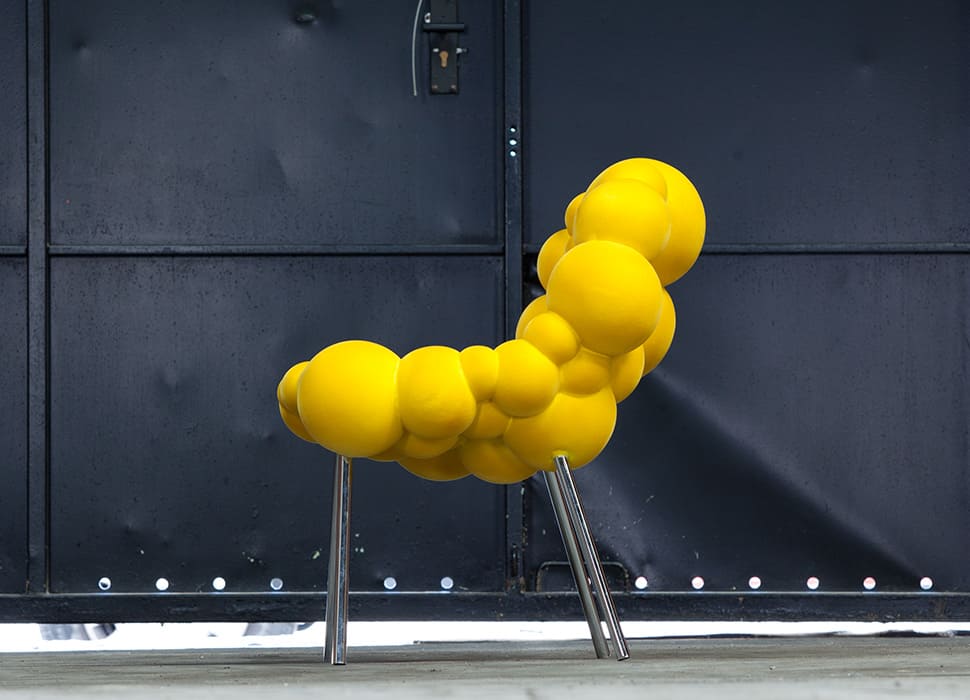 More information: Maarten De Ceulaer