The OH House designed by Japanese architecture firm Atelier Tekuto Co. Ltd. will make you oooooh and ahhh, in spite of its irregular shape – or perhaps, because of it! This narrow lot house design boasts a long and lean, polyhedron profile, located in this densely populated Tokyo hot spot. This urban house also came with some specific requests from the client, namely a front parking spot adjacent to the road, and of course, living space. Thus the architects designed this vertical house plan with three floors, fronted by a private parking space. The ground floor is buried 1.5 meters below grade, occupied by the bedrooms and bath – the ultimate in privacy. But this underground level also enjoys plenty of natural light, thanks to the metal mesh parking pad, which lets the sunshine filter through and infuse interiors with light.


The home combines its light-weight silhouette with a bold, black facade. Windows of all sizes lighten up the solid exterior, and add visual interest.


A set of stairs lead down to the main-floor entrance.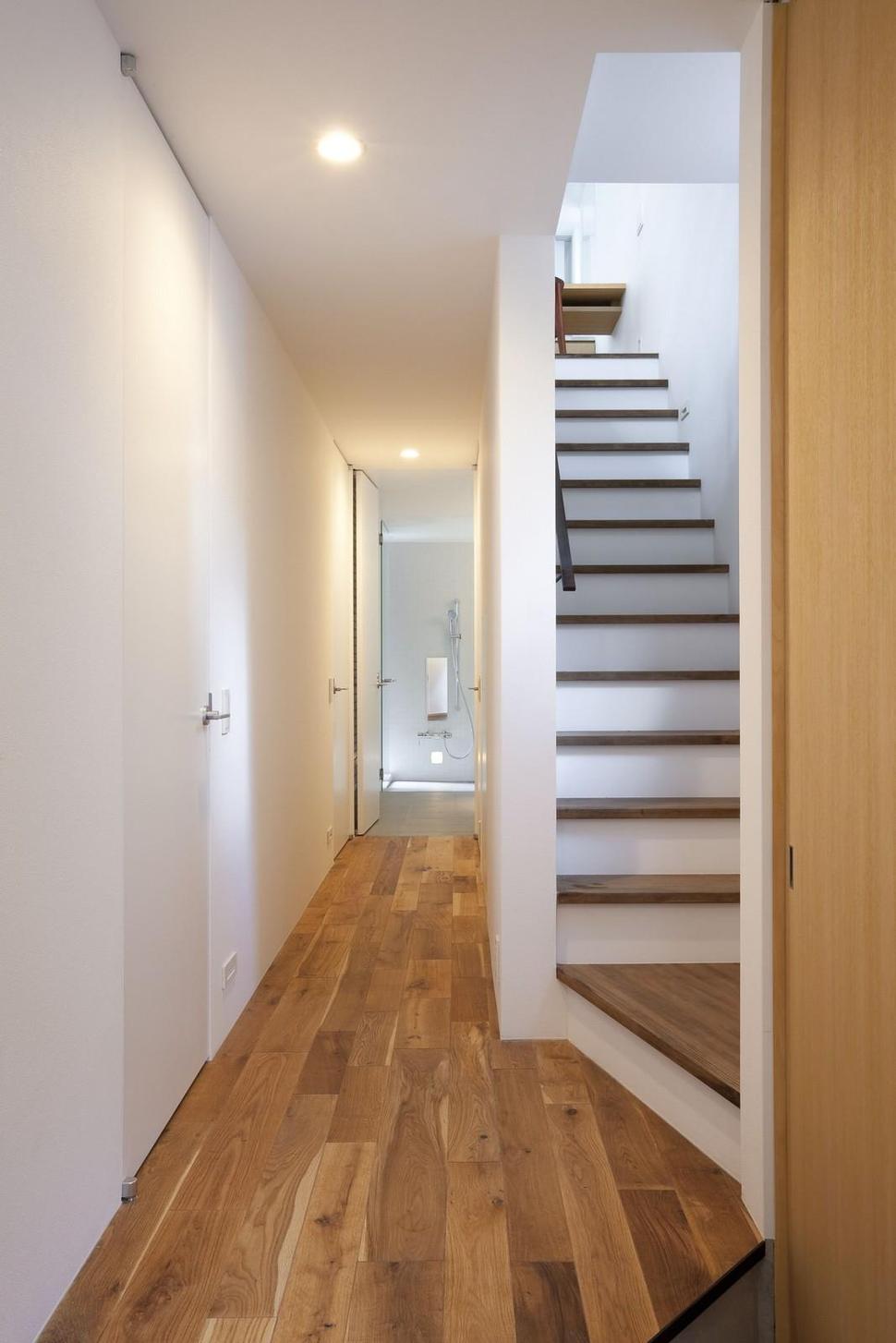 The home's vertical appeal more than makes up for its wafer-thin footprint. This lower level houses the bedrooms, and bath.


At the end of the hall, the bright white bathroom is like a light at the end of the tunnel – a spa-style space where serenity is the name of the game, and modern, sleek simplicity is the aesthetic.


While the window is small, the white walls, fixtures and bounce the light through the space, adding visual volume. The glass partition wall leaves it open and airy, and the mirror doubles the light and the look of the space.


Steps up lead to the social areas of the home, an open-concept kitchen, eating and living area, overlooked by an upper level loft.


The stairs leading up are wood and steel, with open rises that let light flow through unobstructed.


This open space boasts minimal decor and furnishings – the best way to maximize every inch in a compact home.


Though few, the furnishings that are lucky enough to make an appearance are both functional and fashionable.


We love this unusual table design – in place of traditional legs supporting it from below, the wood top is suspended from the ceiling by thin beams.


Though the windows aren't massive or many, their strategic placement and the home's unusual shape serve to illuminate every nook and cranny inside.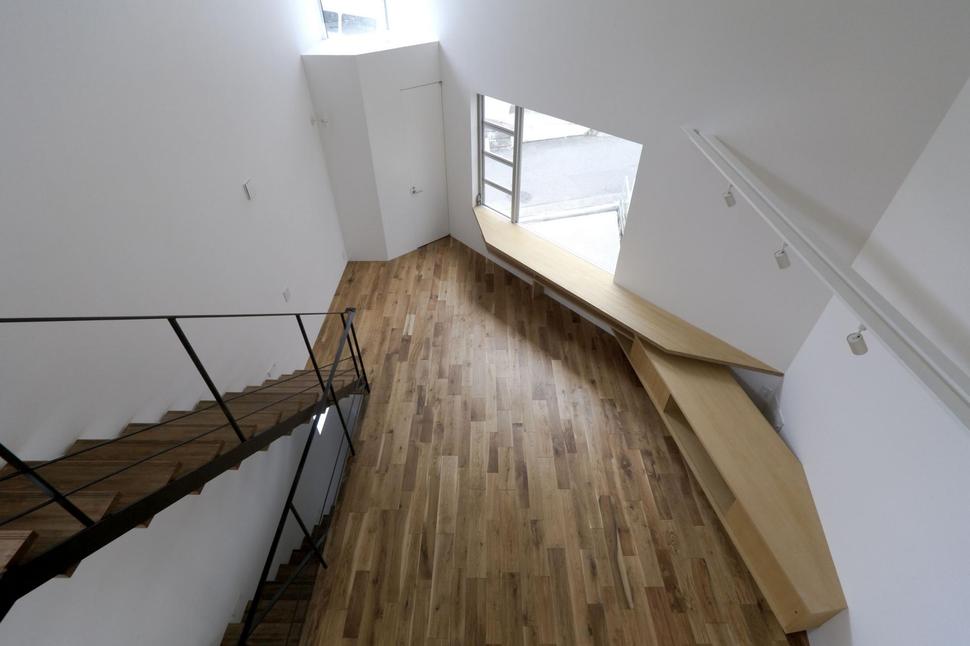 The view from the loft overhead… The natural wood floors, steps and built-ins warm up these cool interiors.


The height of this loft area adds intimacy and privacy – a nice element to have in an open concept house plan.


Atelier Tekuto Co. Ltd.
photo credit: SOBAJIMA, Toshihiro