Buying your first home is always a big deal; however, how many new homeowners don't truly know what essentials they truly need. While most know owning a home is a pretty big commitment most forget that it is also an expensive one too, particularly if you are seeking to decorate your home from scratch. Keeping that in mind, we have brought you 10 things we believe every first-time homeowner needs in their new residence.
Light Fixtures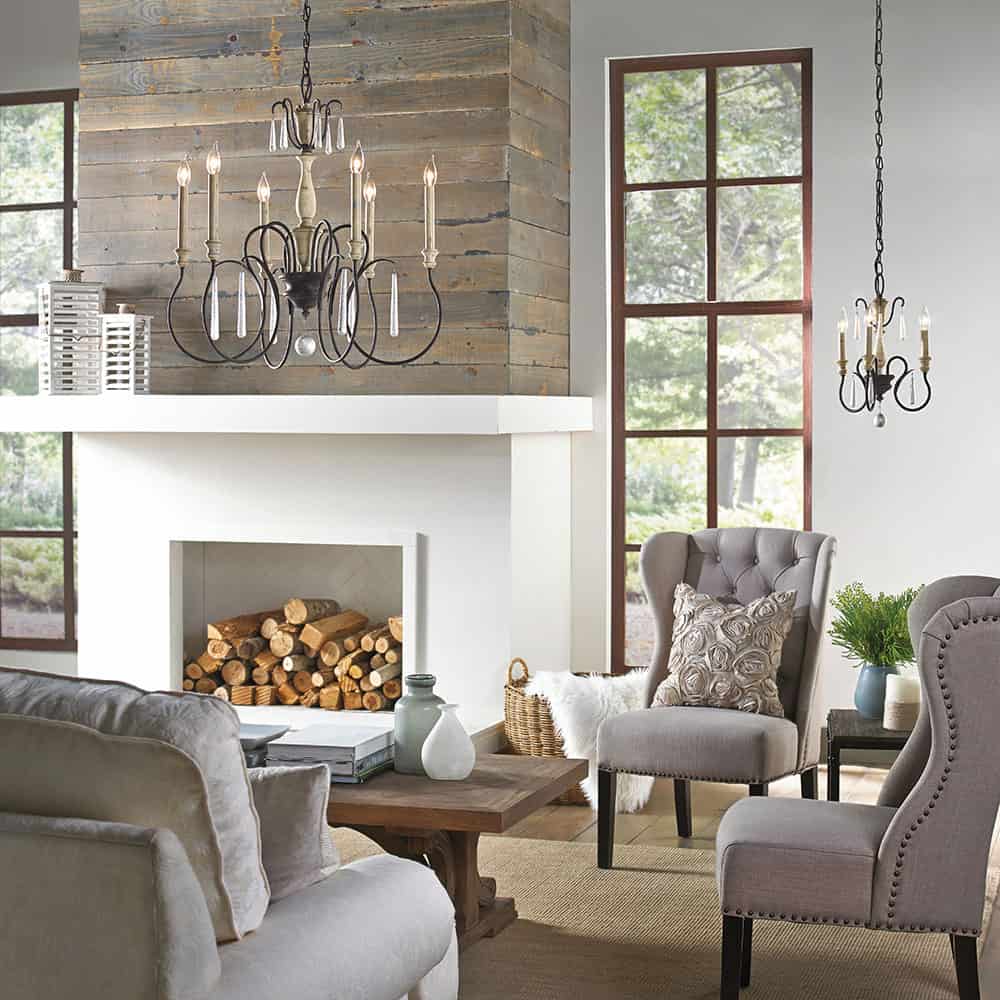 First things first, before you decide on what furniture pieces below in your home you want to set your sight on what light fixtures you need. Light fixtures are extremely important as they are essentially what bring natural life to the room. For small spaces go for modern put together lights and for bigger rooms, consider intricate chandeliers with a grand appeal. Add multiple lights for a brightening effect.
Window Bits
Windows are not only excellent for bringing light into the home, but they also provide a lack of privacy when they are not covered. Select simple curtains, shades and/or drapery to give you the privacy you seek yet to add that hint of color or texture that adds character to the room.
Bring on the Books
If your new home comes with built-in furniture, add books. While most built-in items come with multiple different size nooks which might prompt you to want to add multiple bits and pieces, at the very beginning you want to fill up the space with books. Books not only add color and texture, but they allow you to have décor that makes sense in the room.
Side Tables
Can you really have a living room without having any side tables? You could, but it won't feel as put together as if you had side tables incorporated. Add a few side tables that brighten up your living room overall, contemplate having two or more tables that add a unique touch to the room.
Flowers
Let's face it, most of us have killed a plant or two in our lifetime; however, do not let this discourage you from purchasing flowers and plants for your home. Flowers are an excellent option when it comes to quick décor, not only do they add a sense of nature and freshness, but they add color and feel feminine. Having that extra dose of color will come in handy when you feel like you need it most.
Color
When in doubt, go for color. Since this is your very first home, this might be the very first time you get to paint your space as colorful as you would like. We recommend taking full advantage of it and choosing colors that make sense to your decorating style. You want the color to feel a part of your home while having your personality on display.
Theme Building Blocks
Once you have decided on what theme your home will take on, it is time to beginning placing the building blocks that will enhance that theme. Begin adding in throw pillows, patterned blankets, and/or both for a sleek beginning of your décor.
Home Tools
While most of this article will be on decorating things every homeowner needs, we also wanted to bring you an essential part of home ownership and that is- tools! Every homeowner needs a good set of tools that can help them quickly and effectively fix things around the home. Let's face it, once you own a home you can't call your apartment administrator to come to fix a problem, you have to figure it out on your own. With that being said, investing in a good home tool kit is the way to go.
Home Security
As stated above, not only did we want to bring you essential decorating bits you need, but essential items you need overall, and that is where home security comes into play. Not that you have your very own home you want to ensure you not only remain safe while you are inside of it but while you are gone as well. Invest in a good home security system that allows you to have access to it directly from your mobile device, so that you are always up to date with what is happening inside and outside of your home.
A Comfortable Sofa
We can't stress enough how important it is to have a comfortable sofa! A comfortable sofa is not only beneficial for your overall décor but it's great for those times you want to simply sit on your couch and enjoy a good movie after a long day of work.
Are you a first-time homeowner? Share with us your thoughts on what times every first-time homeowner should have.