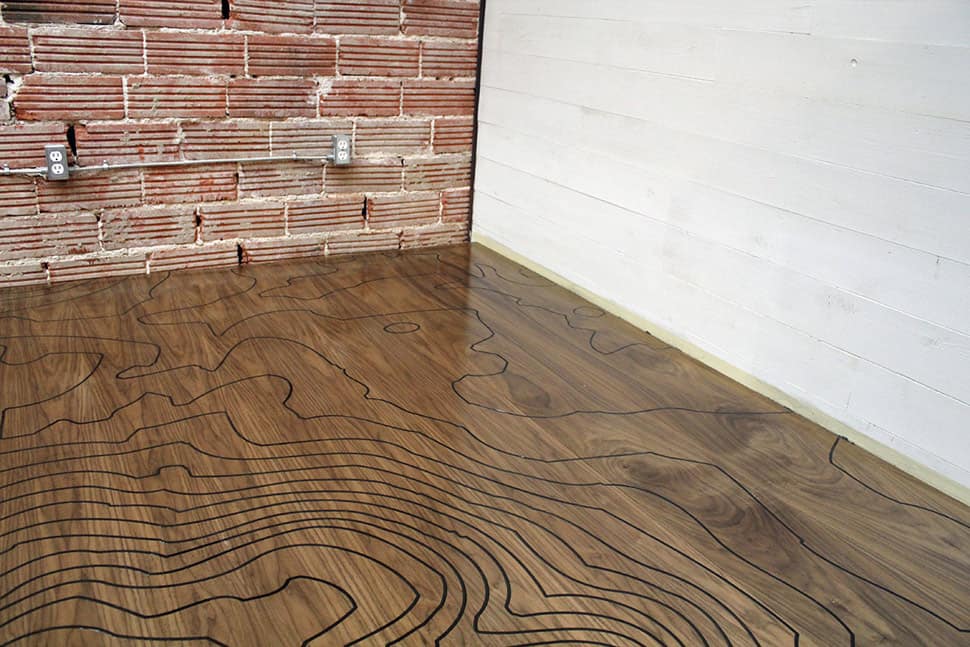 Not only does this amazing floor by Kara Paslay Designs have aesthetic appeal, it also tells a love story that makes it all the more alluring. With an obvious inclination for pattern and geometrics, including an agate-inspired design (which Kara loved but Tim was on the fence about) and repeating pentagons, Kara and her husband Tim finally stumbled on an unusual, meaningful map-inspired pattern that would grace their own kitchen floor. "Now, what piece of land would we be highlighting? Where we grew up, where we went to college, where we first kissed? There were a lot of options. We decided to go with the place where we first met – a friend's house after a basketball game in high school," Kara describes on her website. "Lucky for us, this area of Fayetteville, AR is also wonderfully hilly and made for a great visual piece!" The highly personal, highly patterned map was engraved using a CNC machine, the voids filled with concrete, sealed with poly, and completed just in time for the couple's ninth wedding anniversary. We love the floor, but we almost love the story behind it even more! For more info visit Kara Paslay Designs.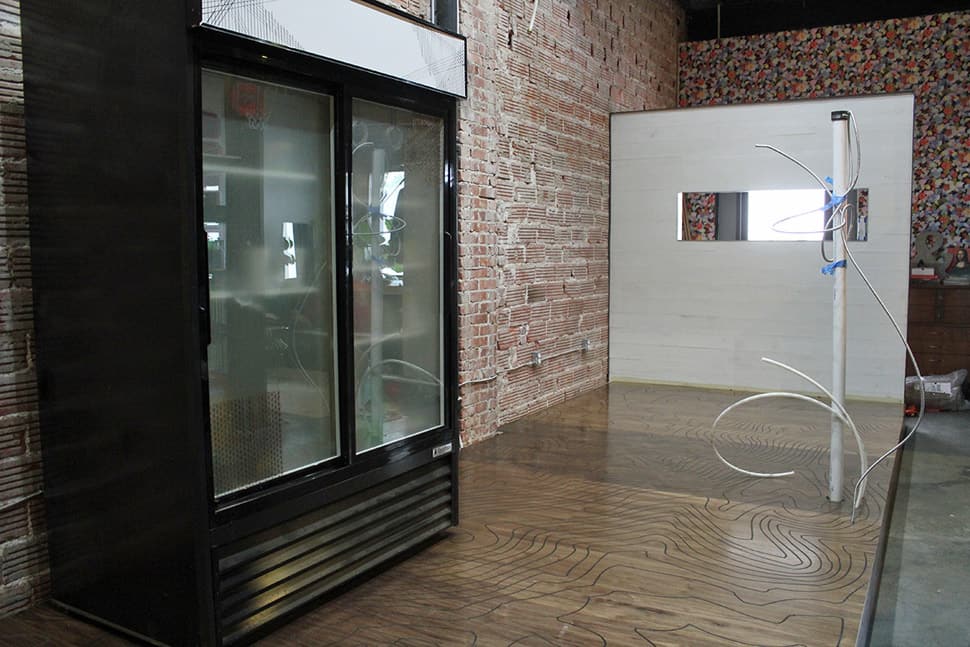 The floor was raised to allow room for plumbing and a sink in the middle of the island.


The natural grain of the wood complements the organic lines of the design.


Though the design is clearly an interpretation of a topography map, looks like Kara did sneak a bit of her preferred agate-inspired design in there!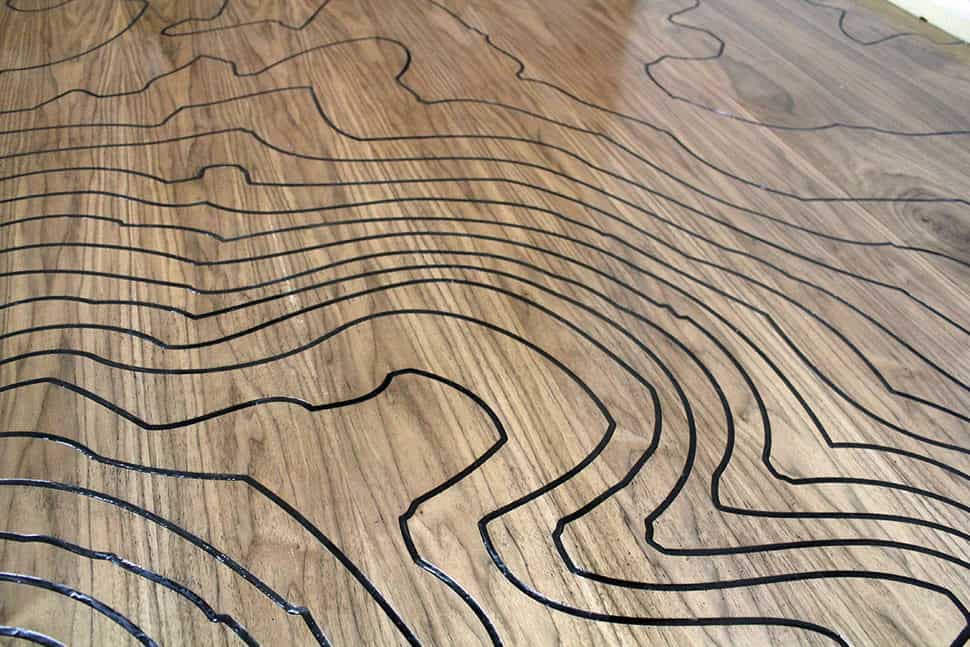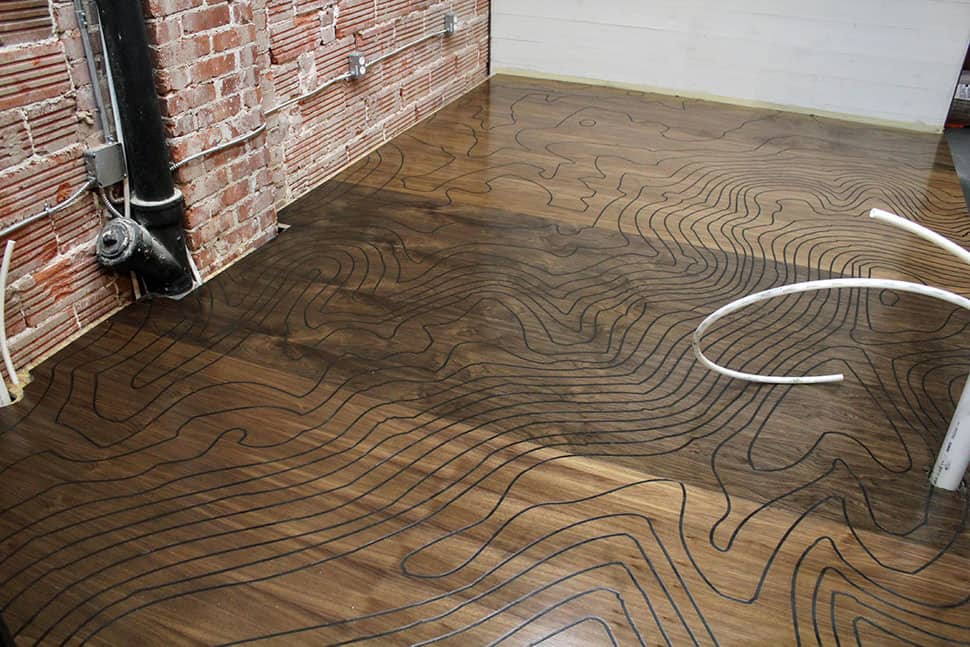 Here's a shot of the floor in progress – being filled and sealed.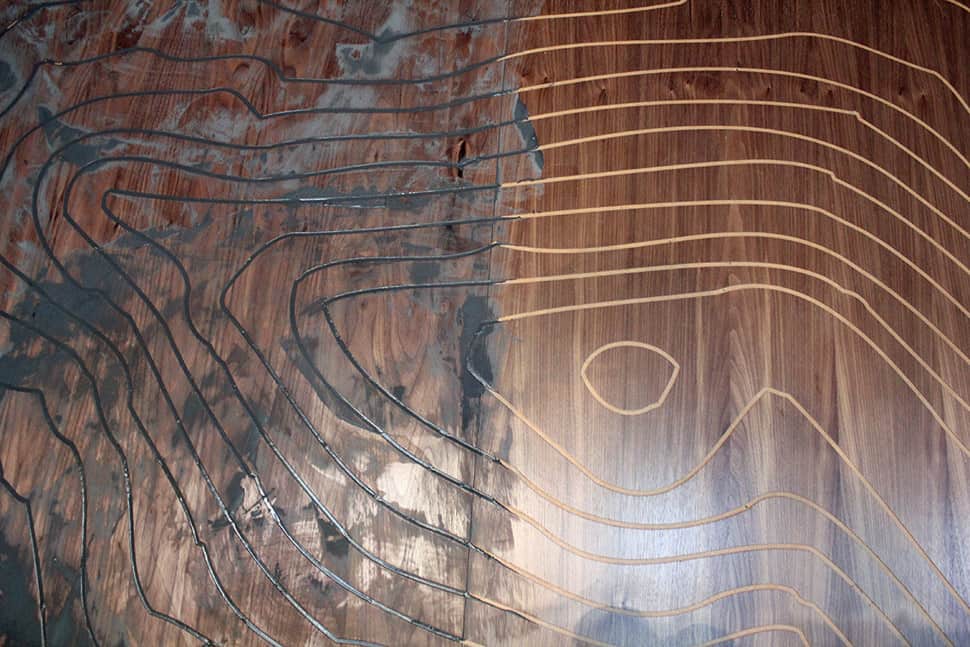 And here's the final, polished product.


Check it out by visiting Kara Paslay Designs.