Penthouse on the Park is a Bulgarian penthouse renovated by KNOF design. Painted white and clad in the nicest furniture dress, its accents are deliberate and flow is continuous.
The main area, as most contemporary homes would have it, opens its layout to the living, dining, and kitchen areas. This one, though, also includes an exceptional entertainment area with a white grand piano right in its center.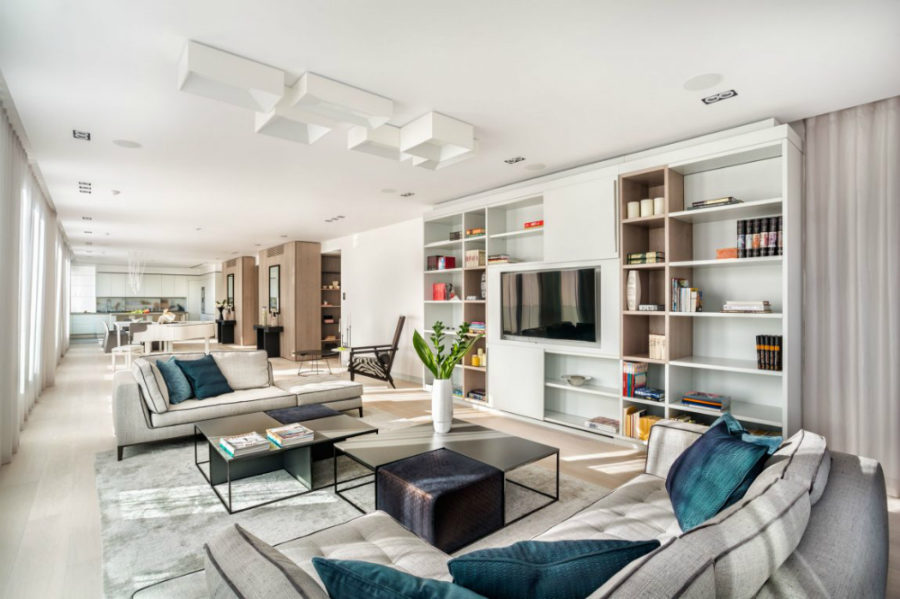 Every inch of the place feels light and airy. There is plenty of daylight in the main room, surrounded with windows.
Neutrals and brights interchange very naturally, with the latter making all the more impact in the mostly white rooms. But it's not only color that makes this interior so beautiful. Every furnishing piece seems tailor-made for each and every room.
Like in most contemporary home, all the clutter goes into numerous but hard-to-notice storage areas. This is one of the reasons contemporary homes look so neat and sleek.
Numerous bathrooms deserve a side note here, as each displays its own character and atmosphere, almost as if they were all from different homes.
Although penthouses normally have great views, this one shies away behind milky curtains, and creates grand scenes of its own.
Bulgarian Penthouse That is Sophisticated Perfection