Kids rooms are often garish and all over the place in terms of design. Contemporary approach eliminates unnecessary elements, details, and colors to render the space stylish yet kid-friendly. If you're tired of kids room ideas that are too old-fashioned and prone to the state of unkempt, here are a few contemporary kids room designs that will help you get inspired for a kids space that is cool and sophisticated.
Contemporary & Neutral
When it's time to design a kids room, many feel like bright colors are in order. Do not fall into the same design trap. You absolutely can use muted pastels, faded brights, or even simple neutrals, if you want to. Kids who are older will especially appreciate calmer color schemes that can include such trendy hues as sky blue, salmon, mint, and asphalt grey. Chartreuse is a great accent color for black and white rooms, while natural wood looks good in any style.
The beauty of neutral kids rooms is that you can change decor year after year, and it will easily fit with the walls every time, so the room can 'grow' with your child.
Monochromatic room designs may feel too grown up, but it's nothing a few bright accents can't fix. Graphic prints and patterns are another way of making your neutral kids room look more interesting.
Cool & Bright
If you still want to use brights, there are a lot of different ways to do it. Painting a ceiling or a feature wall a bold shade of red or green is the latest trend. It makes it easier to decide on an accent color, and coordinate accessories. White is the best balancing color, as usual, but it also allows to easily introduce contrasting details or patterns.
Brights alone may look rather plain. Patterns and prints make them much more dynamic and eye-catchy. Consider bright patterned wallpaper for your kids room or incorporate a graphic rug into the design.
Sophisticated Contemporary Kids Room Designs
Sophisticated kids room may sound like an oxymoron, but it's really not. Nothing really stops you from choosing sophisticated neutrals and elegant furniture in place of car-shaped beds and bean bag chairs. Even bright colors can look quite elegant, if you treat your kids room as a bedroom rather than a playroom.
By the way, using bright furniture and accessories makes for a much more sophisticated look than simply painting the walls. Neutral wallpaper brings with it the refinement that kids rooms often lack.
Suitable window treatments can help you put a finishing touch to your sophisticated kids room, while poufs and hanging chairs can replace the bean bags.
Shared Contemporary Kids Room Designs
Don't let the bunk beds fool you – shared kids rooms can too look stylish and contemporarily sleek. All you need is enough space. From there, you can draw almost any floor plan with lofts and bunks, play areas and study zones.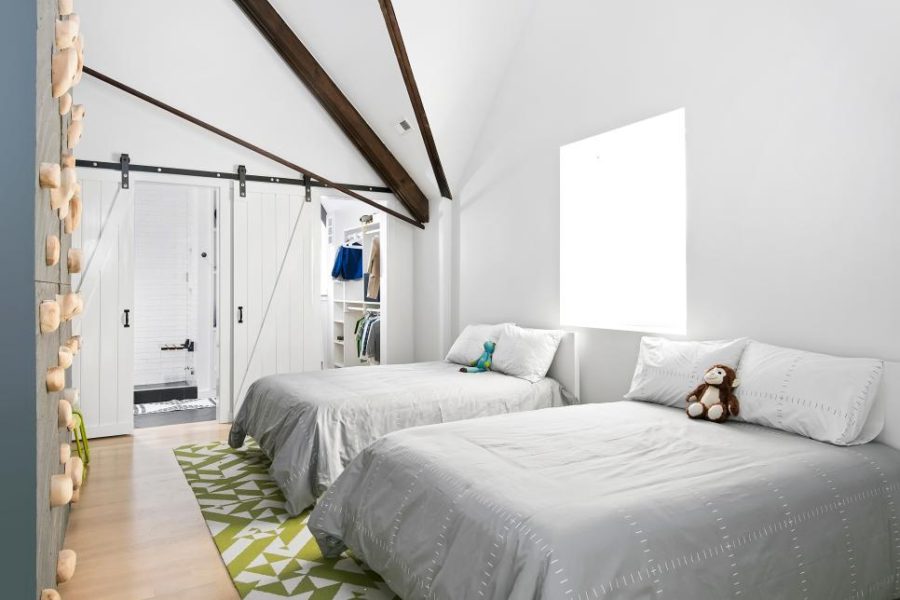 One of the perks of the loft and bunk beds is that they leave more floor space for play. But if you have a separate room for that, you can decorate the bedroom with single beds, giving each child his or her own individual zone.
Fun Playroom Ideas
Contemporary playrooms are often combined with storage. It is a practical solution and not only for limitless toys that clutter the house but also all kinds of seasonal clothes and various sports gear. Modern play area ideas include teepees, mock castles, ships, and other exciting shapes and forms that can also be functional as beds and reading nooks.
A playroom for older kids may look like a music or art studio equipped for creativity, and decorated with inspiring wall art and decor.
Cool Girls and Boys Room Designs
Teen girl's and boy's rooms can be a challenge to design, but you can also draw inspiration from your child's interests and tastes, which can at least give you the idea where to start. You can also  take into account their hobbies and studies to fill the room with useful solutions.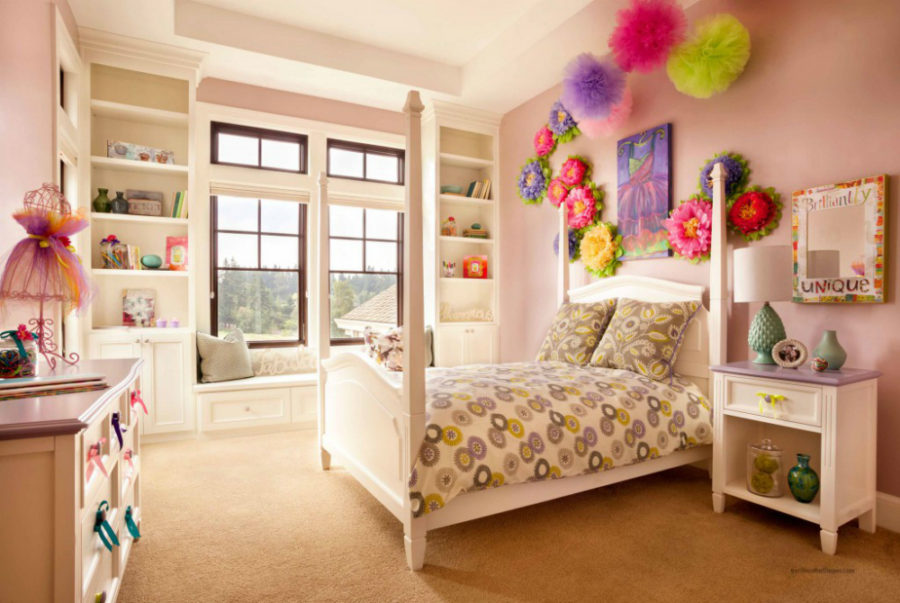 If you're keeping your entire home in one style, all you could do is add a bit more personality to your teen's room. It could be anything from the color scheme to a custom built bed or wall art.
Schulberg Demkiw Architects built one of the most unique contemporary kids room designs we've ever seen. Clad entirely in wood, it has a lighting feature that makes any other luminaire grow dim in comparison.
Small Contemporary Kids Room Designs
Small kids rooms can be as bright and dynamic. Just make sure to add a few reflective surfaces to make it appear bigger. This is also where loft and bunk beds as well as high platform beds can be used to save floor space.
A small room doesn't have to be boringly neutral. You can leave it mostly white, but a few exciting accents won't turn it instantly claustrophobic.
Contemporary Kids Room Storage Ideas
Contemporary kids room designs always seem to have storage options in check. They can be built-in, cube-shaped, or hidden. You can also choose to display the books and toys in an open shelving to make it a part of your kids room design.
A simple chest of drawers will do just fine in a girl's room, while an open shelving with storage boxes and baskets are suitable for all types of kids rooms from nurseries to playrooms.
If these contemporary kids room designs are too sleek for your taste, then maybe you will find some inspiration in these romantic girls bedroom designs or these traditional boys rooms.