If you have a smaller home, you may think you are bound to only using white and beige shades in order to not make it appear larger. However, there are multiple different colors you can incorporate into your home that will give you the appearance of a larger residence. Here are a few options of different colors you can use in a small home.
Taupe
Taupe is an excellent overall color for any size home. It is chic, trendy and adds a dimensional feature to the living space. This color works best in the kitchen, home office, or even in the living room. The key is to pair it with other light hues and to allow the room to have lots of natural light.
Hazel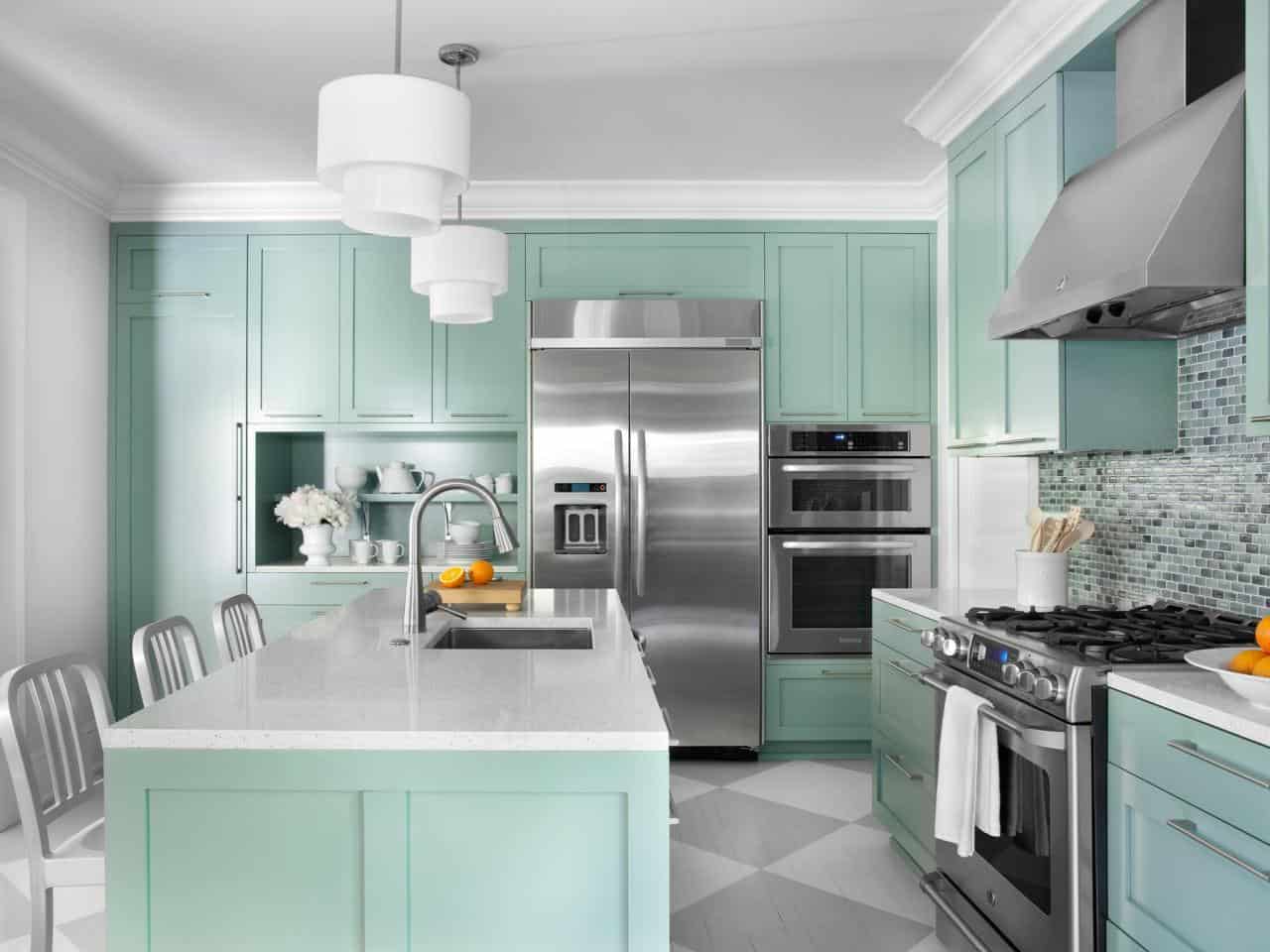 This greenish-blue color is not only beachy but its classic as well. The color plays well with multiple different hues which is always a plus. Pair it with bold, richer shades for a contrast that is hard to miss. This shade works well in the foyer, kitchen, or guest bedroom.
Griffin
Griffin is best described as a dark chocolate shade with hints of gray and taupe. The color is a commanding hue that adds richness and dimension. The key to working with this color is pairing it with creamy softer shades. Additionally, you want to only use this color on an accent wall for the best outcome. This color is perfect for the library space or even the living room.
Pastel Blue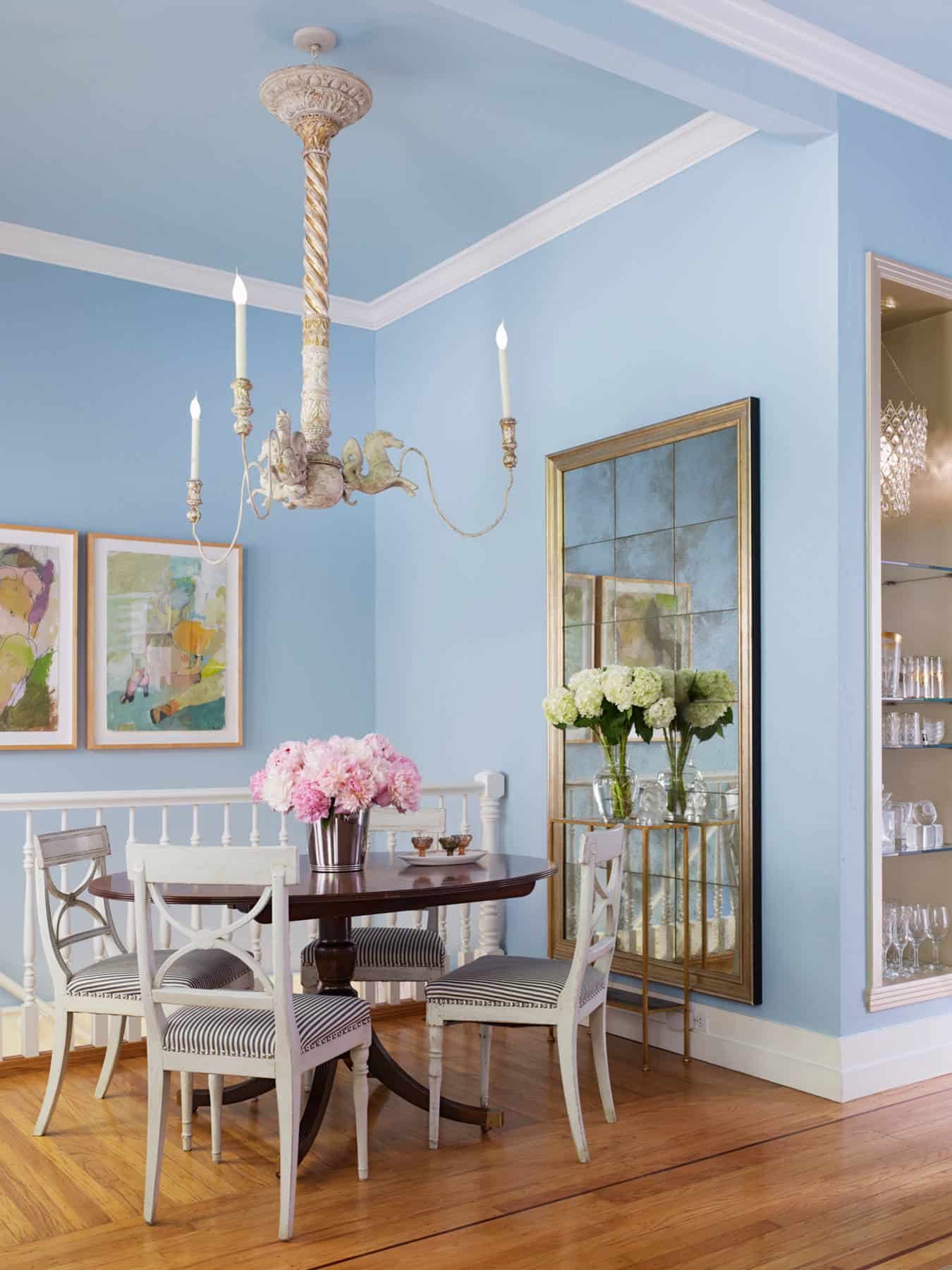 There is nothing quite like adding shades of pastel blue to a home. The notoriously beautiful color works well in any space it is placed in, not only that but the color is extremely pliable. Choose a lighter shade of pastel blue for a softer take or a darker version of this shade for a richer, bolder feel. This hue works well in a bedroom or even in the bathroom.
Gray
The key to working with gray hues is having bright, crisp white all around the space. The crisp white shades instantly lighten this hue and give it a charming effect. You want the gray to feel soft and charming not stuffy and cold. Choose a gray hue with a purple or blue undertone. This is an excellent overall color which means it will work well in any room in the residence.
Oriental Red
Yes, you read that correctly red hues work well in any space of a home. The reason being they are rich and fun with a twist of modern. The key to working with red hues is knowing which shades work best and where. You want to use hues that are less bold and have richer undertones. Doing so will bring life to the space while still being multi-dimensional. Pair this shade in all rooms with great lighting.
Deep Purple
This regal shade is everything you have dreamed of and more. The hue is not for the faints of hearts or for the homeowner who wants to have a simple space. This color commands your attention as soon as you enter. It also shifts colors depending on the lighting you use. The brighter the lights the darker the color will appear. However, if you use bright lights the hue will significantly lighten up.
Add Patterns
When it comes to using patterns in a small room the key is adding them one bit at a time. You never want to use too many patterns in one room. Keep it simple, keep it chic and the outcome will be beautiful. Consider using patterns that have similar hues to the colors you are already using in the space. Place patterns everywhere in the home for the perfect contrast.
Yellow
Yes, you read that correctly the color yellow when done the right way will make the room appear larger. You want to use soft shades of yellow on the wall and on furniture pieces. This will bring a bright touch to the room. Use this hue in the living room or dining table for a fresh touch of brightness.
Alabaster
Alabaster is crisp, a white hue with a twist of charm. This color is the perfect combination between white and beige. The color will pair well with all shades which is great because you can work around that and add patterns to the room that will make the space appear larger in size.
Which of these hues will you be using to make your home appear larger? Please share with us your thoughts in the comments below.