Bathroom faucets can be a rather ho hum addition to many a bathroom – but don't tell that to Newform. Their new Morpho collection is a crazy contortion of tubing that reminds me of a dancing Cobra rising from a basket. I love a design that tells a story and this one tells a tale of design gone snake charmingly awesome. The writhing faucet would be the perfect sculptural addition to any setting whether large or small and the mounting variations make it adaptable to many styles.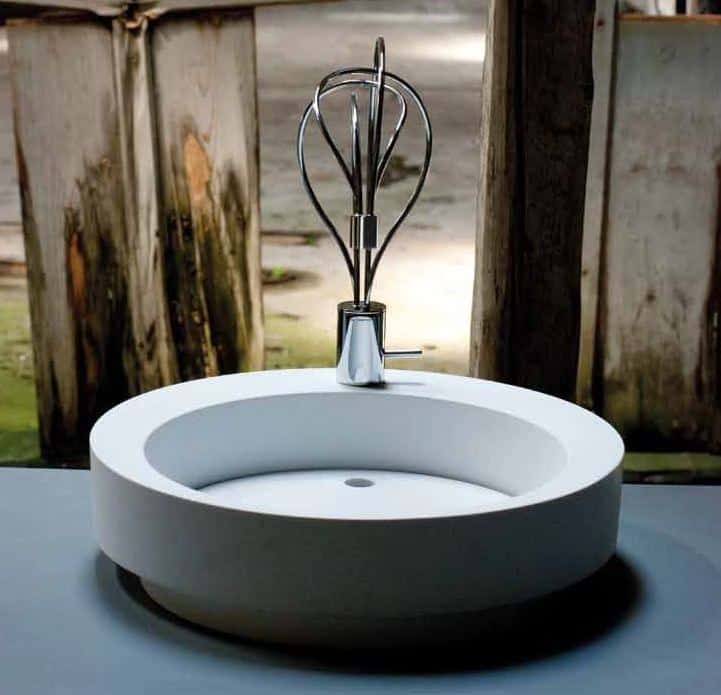 A wide rimmed vessel sink is a stylish and modern way to showcase the Morpho Faucet as it perches on the rim.This combination is perfect for a small bathroom.


For a more sophisticated look the Morpho Faucet looks stunning rising from behind a vessel sink that has a tapered profile.
Great for a narrow counter, the faucet can be mounted at the 10 or 2 o'clock position.


A Stainless Steel or glass vessel sink with a wall-mounted Morpho Faucet is just the thing for an industrial chic or grunge style bathroom.


The free standing floor model of the Morpho Faucet would look just awesome next to a free standing tub – or in this case a tire.
Newform