White furniture could be perfect base or a grand statement piece when it is worked well into any area of the home. Which such a clean and crisp palette the possibilities are endless. Using a white furniture base will bring you an overall freshness that is undeniable. Here are a few ways to decorate and style your living room using white furniture.
White on White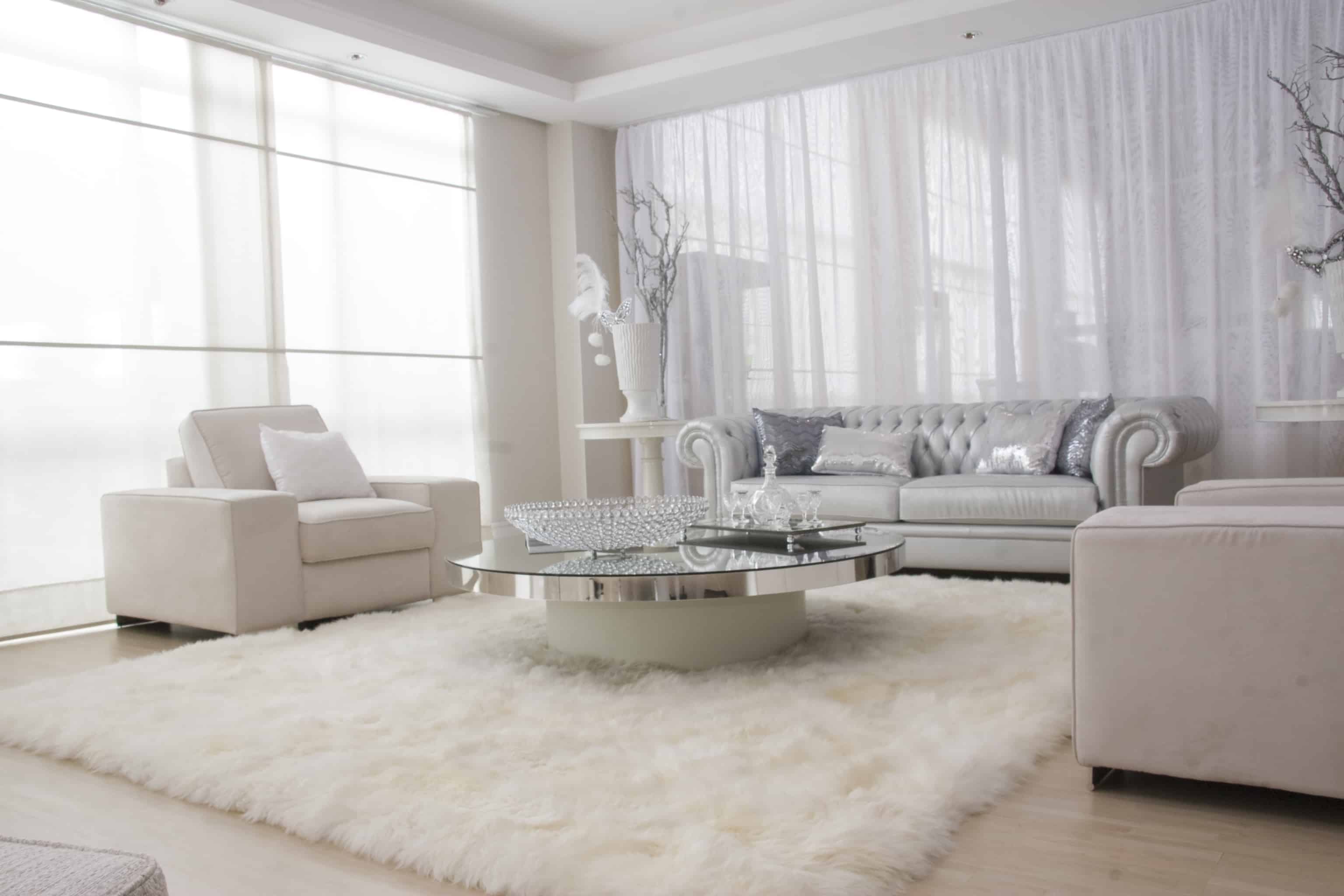 We love the idea of using white on white for a living room. Not only is a grand and appealing, but the smallest room will appear larger. Using white furniture pieces paired with white accessories and white walls could be the perfect touch of freshness your living room is in need of.
Pop of Color
In an all-white room, there should always be some sort of pop of color. Doing so breaks down all the white and brings a focal point to the room. Focal points are always good and interesting. Choose a bold hue such as blue, red, yellow or green or use accent chair in one of those shades.
Texture
If you want to add an intricate touch without adding color, texture is the way to go. The easiest way to do just that is to add a rug. Rugs are great for added décor and they come in multiple different colors, designs, patterns, and textures. You can pretty much use any rug you desire and bring the area back to life.
Natural Wood
Natural wood is an excellent additive to a white living room. It brings a soft rustic feel to the aesthetics of the room. The key is keeping the natural wood as part of the main element of the space. Keep the rest of the décor light and airy for the perfect contrast
Large Sofa
White furniture comes in multiple different sizes, but if you want to make a statement a large white sofa is the way to go. They are classic yet bold and in charge while still working well as a base for additional décor. The key is allowing the sofa to speak for itself, making a statement on its very own.
White Cowhide Rug
This white classic rug is a statement that can't be overlooked. There is this air of crisp, chicness that makes the entire space come together. Keep the décor as simple as possible to allow the décor to speak for itself. If you want the cowhide rug to be the main statement pair it with dark flooring.
Coffee Table
Even if white is not your preferred color for interior décor a crisp white coffee table should always be in your site. Its edgy, trendy, contemporary and all the rave at the moment. Pair with colorful floors or books for a beautiful contrast.
White Accent Chairs
Bright accent chairs are excellent additions to any décor especially when you are working with a busy scheme. The key is using two accent chairs in the space and making them a staple. Making them a staple will bring the entire décor together while still being bold.
Lighting
It may seem obvious to most, but white lighting can truly be what any living room needs to feel larger. This is very beneficial to small living room spaces due to the brightens of the white making an undeniable impact.
White Marble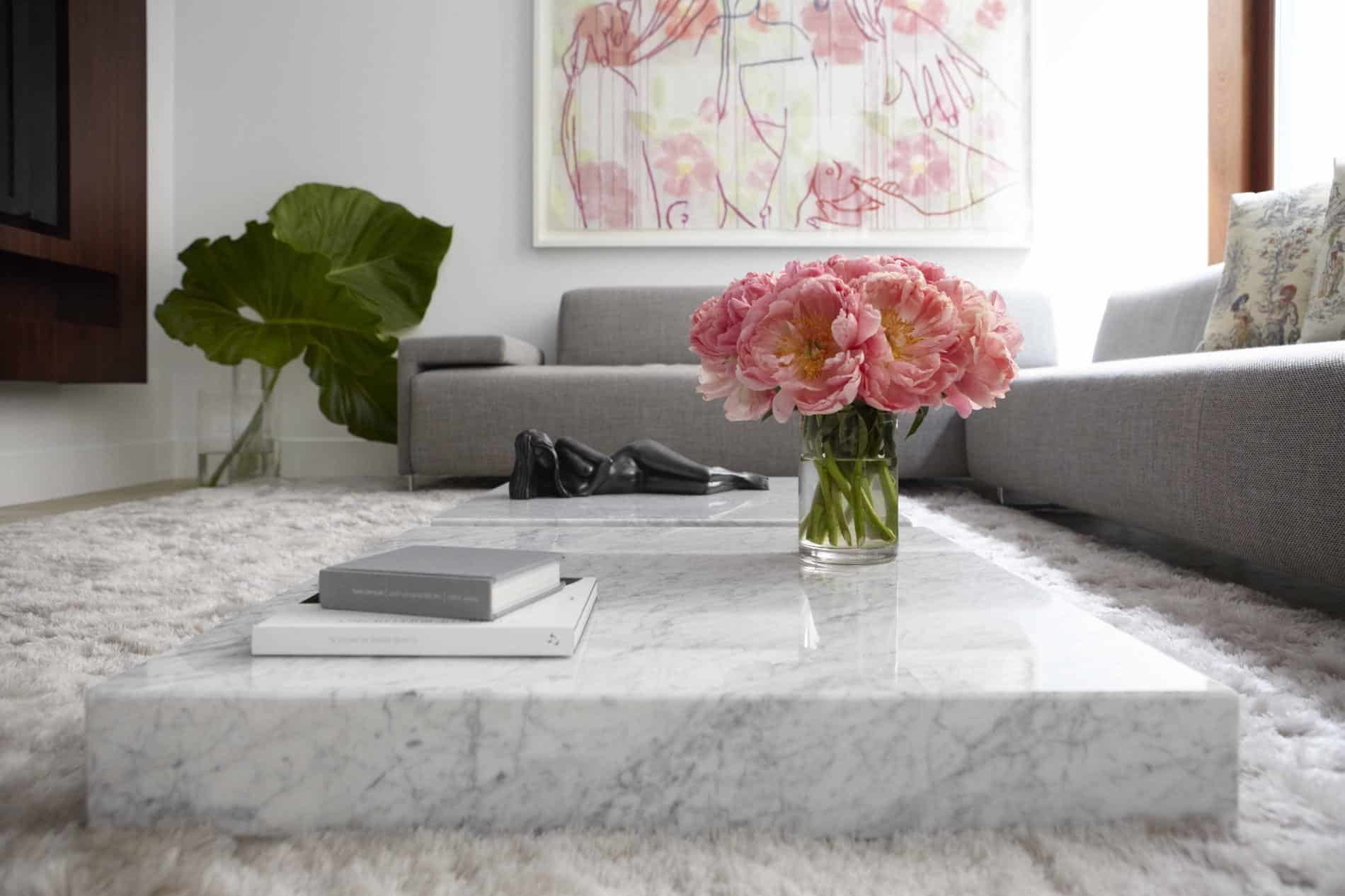 We love the use of marble, especially in the living room. Use the marble pieces as contemporary touch that reflect's your style throughout the space. Doing so will elevate the aesthetics while still making it a smooth transition to the décor options.
Pattern
Pattern is huge in any décor option because it pulls personal taste while still being that necessary element that brings everything together. Consider using different shades of white or even hints of color that make sense. Use a chic pattern and the beauty will continue to grow.
Different shades of white
Many believe white is only one clean shade, but the truth is there are numerous different shades under the white umbrella. The idea is to have the shade make a big and bold impact than it normally would keep the space cohesive and the results will be sharp and bright.
Which of these would you like to try at home? Please let us know in the comments below.