This season the hottest and latest trend happens to be velvet. Velvet has come a very long way and is now becoming one of this years must have décor item for the home. The good news when it comes to the velvet trend is that it is quite easy to incorporate into any area of your home. In fact, velvet comes in multiple different colors and textures which makes it exceptionally versatile. Another great aspect of velvet is that it adds a touch of regal elegance anywhere it is placed. The following are a few ways you can incorporate velvet into your home.
Statement Couch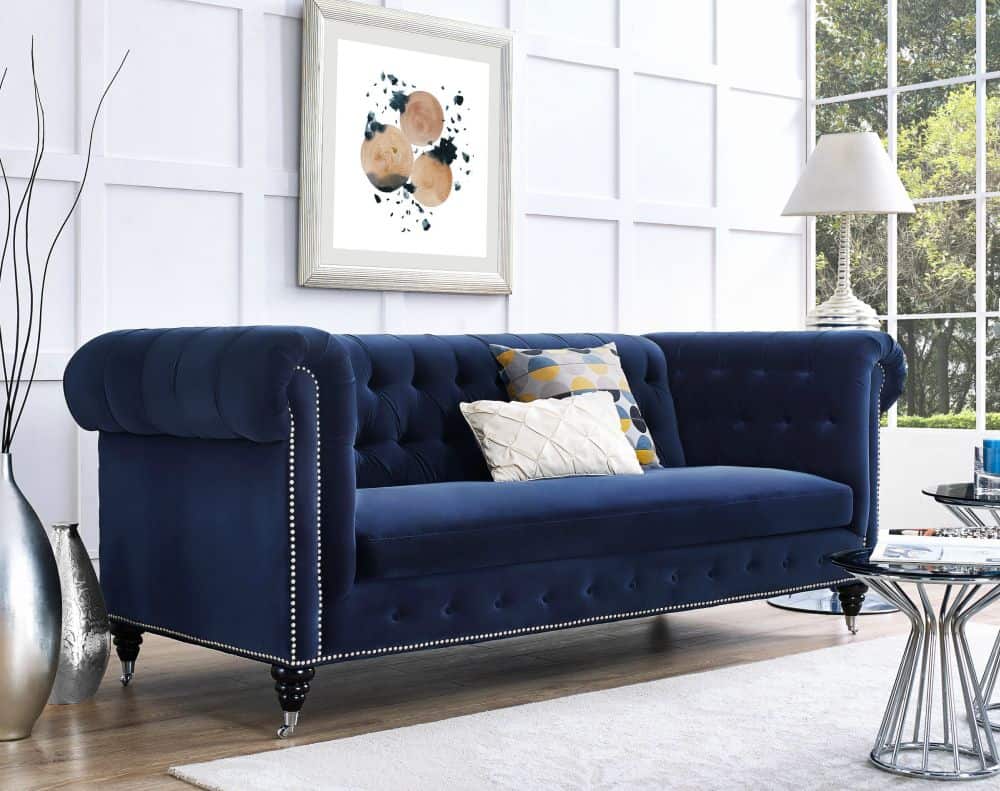 We love a big and bold statement couch. In fact, we love the idea so much we think there should be a bold couch in every room. But, adding a statement couch in velvet takes it to the next level. Opting for a large piece of velvet such as a couch makes the trend stand out from the rest of your décor. With that being said choose a jewel tone velvet sofa for the ultimate complimentary piece. Jewel tone also happens to be on trend this season so it's a win-win situation.
Velvet Throw Pillows
For those who enjoy a minimalistic approach when it comes to their décor, you can also incorporate the velvet trend in your current décor. The way to go about this is by throwing in a few throw pillows into the mix. A throw pillow mixed with an otherwise minimal décor will have a huge impact in a small dose.
Velvet Chair
If you want to make a regal impact without using a large piece such as a statement couch or a small piece like a throw pillow a velvet chair is a way to go. Choose a light color or a rich jewel tone shade for your velvet chair. Doing so will enhance the décor you a ready have while adding a hint of something elegant into the mix.
Velvet Curtains
You do not need to be part of the royal family in order to have velvet curtains. Velvet curtains are great as they draw out light while adding a bold yet sophisticated look in the room. Even a contemporary styled room can look amazing with velvet curtains.
Vanity Time
Your vanity could also use a touch of velvet. Velvet is not only regal to look at it is also excellent to sit on. It looks good and it feels even better. Add a velvet chair to your vanity space for an added hint of beauty in an already beautiful space.
Upgrade Your Headboard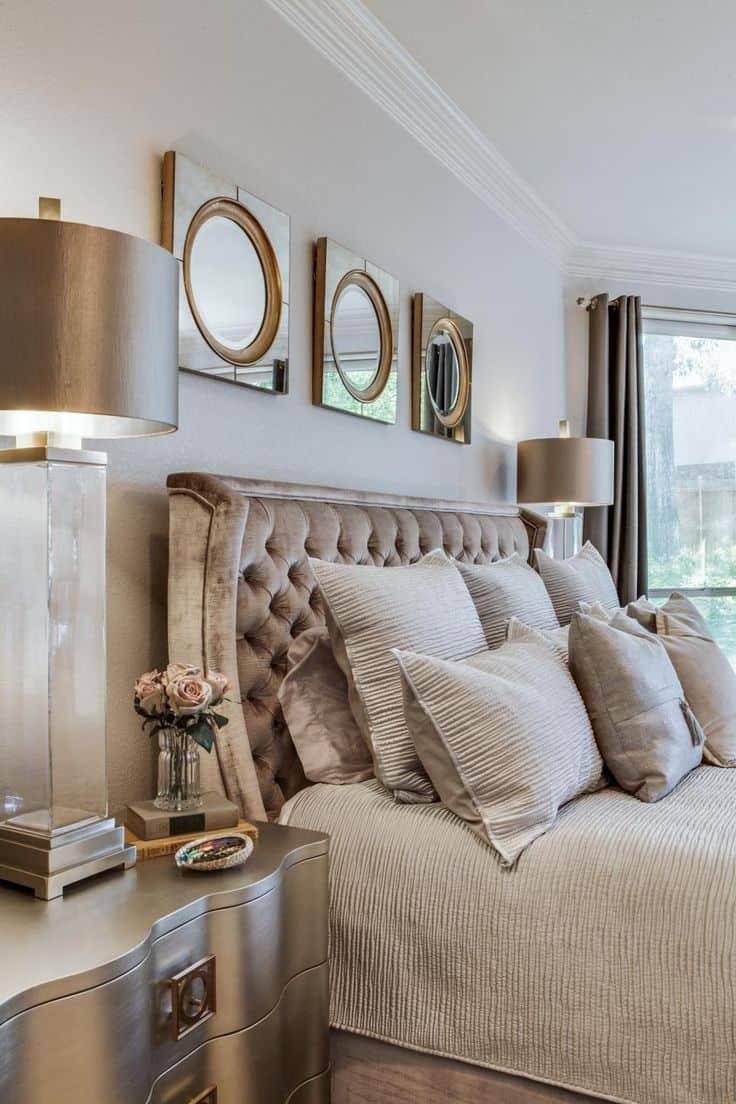 Another trend that is taking over is upholstered headboards. They are soft and easy to decorate around and they make a statement every single time they are used. Even as a neutral velvet can make a big impact in a room. Make your headboard the focal point in your room by transforming it into a velvet masterpiece.
Dining Table Galore
The last place you may consider adding velvet is your dining room. However, this may be the exact place you want to add velvet to because of how bold it is.  Velvet is bold and fun, but it is also elegant and classy. Add velvet chairs to a simple wooden table for a rich upgrade.
Add to Your Bedding
Adding velvet to your bedding is not only very cozy and warm, but it is also sexy. There is something very inviting about having a velvet blanket on the bed or even velvet bed sheets. If you do not want to completely add a velvet item, add a velvet pillowcase into the mix and see how you like it.
Velvet Walls
Nothing screams velvet trend galore, then having a velvet wall. Velvet walls add a layer of texture that cannot be duplicated. This is the most contemporary form of adding velvet into your décor as it is a very bold move. However, you can have velvet walls in numerous different colors and still get the same impact. Choose a neutral for a softer take on the trend or choose a bold color instead.
Velvet Stools
Stools are great because of how versatile they are. You can have a stool in your kitchen island or you can have a stool in your bedroom or living room. They truly work well in any area they are placed in. Therefore, having a velvet stool can be the trick you need to add the velvet trend into your décor.
Although you may be hesitant to add a velvet piece in your home. Consider one or more of these options and let us know below which one is your favorite.