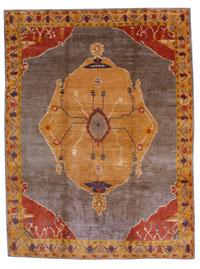 Every Tibetan rug is a piece of art… a surprising beauty of mixed colors and drawings, distinctive textures and moods. These warm and inviting, relaxed and elegant rugs are very fashionable now. As the popularity of wooden flooring, especially made in exotic woods, is growing, the rugs popularity is growing along as the area rugs are the best choice to cover and add accent to an expensive floor. Tibetan rugs are the most luxurious and the most expensive as they meticulously hand-crafted from wool and silk. Sometimes called Himalayan, these wool rugs are designed to make a place special for the people who use it, they are made to walk on, sit on, and think on. In recent years, Tibetan rugs have been crafted with more modern artistic designs… so no matter your style is traditional or modern, you'll find a rug that fits your room. Tibetan rugs would make a wise investment and your room fabulous! We have found that one the best known producers of Tibetan rugs is Tufenkian, a New York company of Armenian heritage. Their rugs are made of real Tibetan wool brought by Yak over the Himalayas. This wool is very strong and full of lanolin, and comes from the Tibetan highland sheep that runs wild at 15,000 feet high plateau. Tufenkian, 1-800-475-4788. Visit their rug closeout sale.
Shown Tabriz Medallion Moss Rug – 9×12′, SRP $7200.
Chimera Purple Haze 50% silk/50% wool Rug – 9×12′ SRP $15300.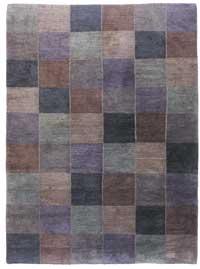 Dragon Border Brick/Black – 9×12′ SRP $8475.