As a child, we all can remember a time when we had a fascination with stars, we sometimes even wanted to have them spread throughout the home in order to bring them directly inside. The idea may have left your mind, but we are here to share that a celestial star trend is quickly merging onto the scene and we are loving it. The idea is to take the magical feel of the night sky and bring it directly into the home. Here are a few ways you can do just that.
Starry Wall
For a space-inspired décor piece in your home, add a starry wall to a simple wall in your home. The key is using metallic hues in gold, silver, and rose gold for a glistening, glittery effect that becomes a focal point in the home. Pair it with star-like frames or mirrors and you are good to go.
Constellations Pillows
There is something beautiful about having constellations as part of your home. Adding in constellation throw pillows will give you the magic you seek with little to no effort. The idea is to have a starry feel in a space that is completely modern.
String Lights
Nothing screams "celestial sky" quite like string lights. There is something ethereal and charming about them that sets them apart from the rest. You can hang multiple ones or even create your very own constellation of stars in your home.
Paper Stars
Paper stars are great, you can make them or have them made in the colors that best suit your home. You want to use patterns and hues that will stand out from the rest of your décor in the space. Consider paper stars the greatest invention, you can pair them together or apart for that whimsical appeal celestial stars tend to have.
Twinkle Backsplash
Celestial stars do not need to remain in the bedroom or the living room they can become part of your kitchen and even your bathroom. The key is working them in and having them play well with your current color scheme. You may even want to add them in with hints of color for a pop of overall color.
Create a Celestial Ceiling
How cool would it be to bring your childhood bedroom directly into your home, but in a luxurious kind of way? The idea is to bring in the celestial ceiling while using a dark to light contrast. Whether you prefer to use navy, black, or even rich plums you want to contrast the shade to work with a bold lighter hue. Pair it with a modern chandelier for the best outcome.
Moravian Lighting
Moravian lighting fixtures have been commonly used in church, but they are quickly becoming a top contender when it comes to instilling this trend into the home. Pair a few of these light fixtures in different areas of the home for a cohesive appeal throughout.
Backyard Touch
Why have the celestial trend remain only inside when you can take it outdoors and work it into your backyard space. The key is using different lighting around the backyard for that illuminated yet charming feel at any time of the day.
Galaxy Wallpaper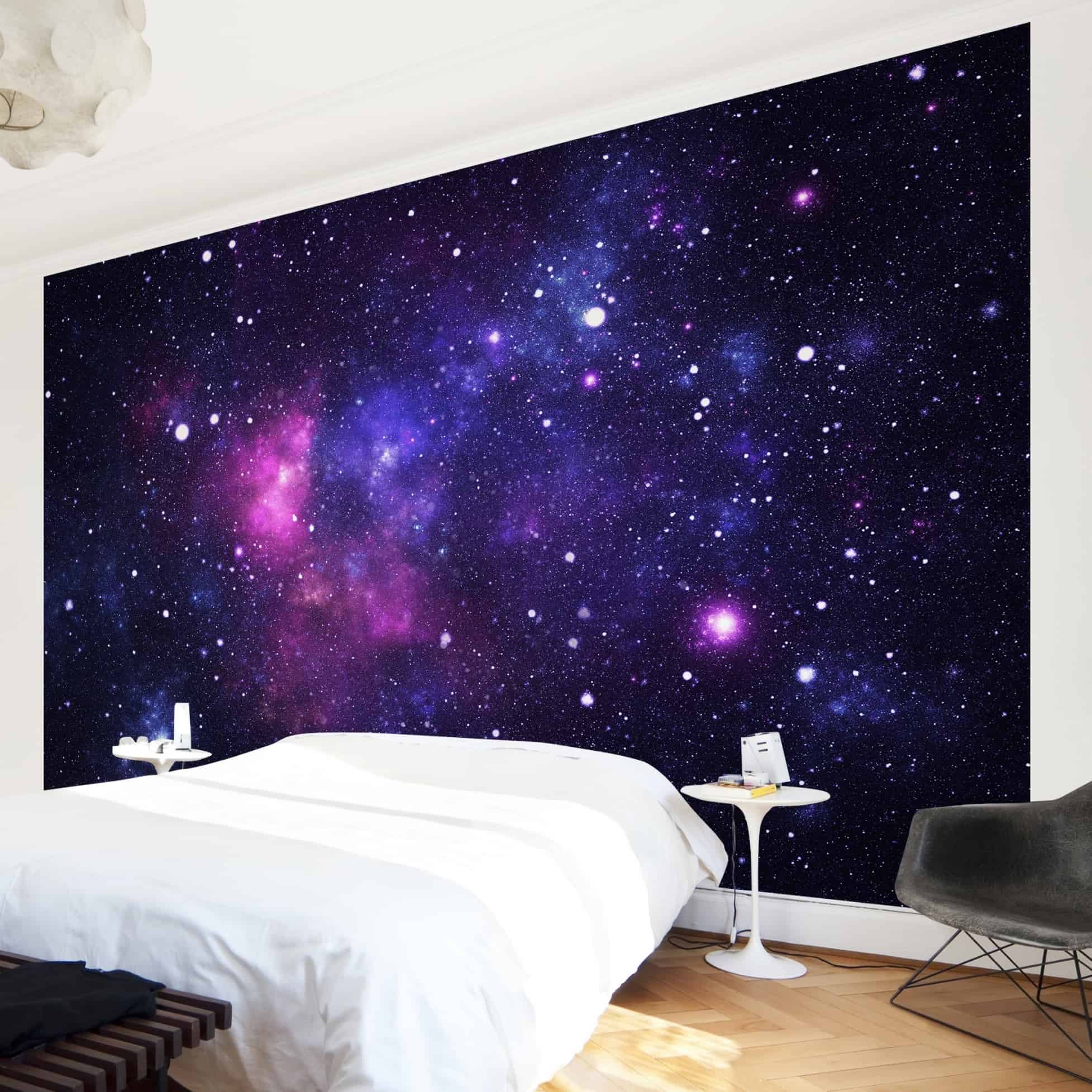 There is something charming yet modern about having a galaxy piece in your home, it's bold and daring in the best kind of way. Add a galaxy wallpaper for a little something extra to any room of your home that will make a statement. Use neutral hues surrounding the bold palette of the wallpaper.
Modern Night Sky
Adding glow in the dark bits will give you that celestial feel while still being pretty undercover. The idea is to give your home a touch of celestial when the lights go out. You want to keep everything simple and then turn off the lights and wow your guests.
Which of these will you be incorporating into your home décor? Please let us know in the comments below.