Summer is right around the corner the sun is finally starting to shine and the weather is beginning to get warmer which means it's time to begin redecorating the home with a summery feel. During the summertime, there is nothing we love more than farmhouse décor. Though farmhouse décor is known for being essential during the cooler months, we personally love the idea of combining classic farmhouse décor with fun, lux summery accents. Here's our guide on how to do just that.
Porch Swing
When it comes to home décor, one of the very first areas your guests and bystanders will notice is your front porch. In order to provide a farmhouse touch while still being summery consider adding a porch swing. Swings have been a classic element of summer ever since the very beginning, not only are they fun, and easy on the eye but they add a touch of luxury to any area. Add your porch swing near your seating to bring a summer touch right where you need it.
Add a Bench to Your Entryway
Many times, your entryway does not get all the recognition it deserves, and other times it remains undecorated for quite a while. We say, decorate this space and give it the grand gesture, it deserves by adding a bench. A warm bench will give you that farmhouse appeal while still being light and airy enough that it feels summery. Pair our bench with greenery or colorful plants to further showcase a sleek summer vibe.
Octagonal Table
Geometric pattern has become quite the staple in many modern homes; however, it can be used in traditional farmhouse décor as well. The key is working with accent items that make the room feel grand on its very own. That is where an octagon table will come in handy. Pair with light pastel hues for a summer feel that does not take away from the beauty of the table.
Fresh Flowers
'Tis the season to begin adding fresh flowers throughout your home. Fresh flowers not only add a classic refreshing touch to the room, but they're a peculiar way of bringing color. Combine with hues of navy and white for that classic summer house aesthetic.
Hues of Blue
Blue is one of those hues that works for every single occasion, every single room, and every season. When in doubt, add hues of blue to bring a summer house vibe that is felt throughout the entire space. We love the idea of adding hues of blue to your living room in order to have that classic summer feel right where you need it.
Light Hues of Wood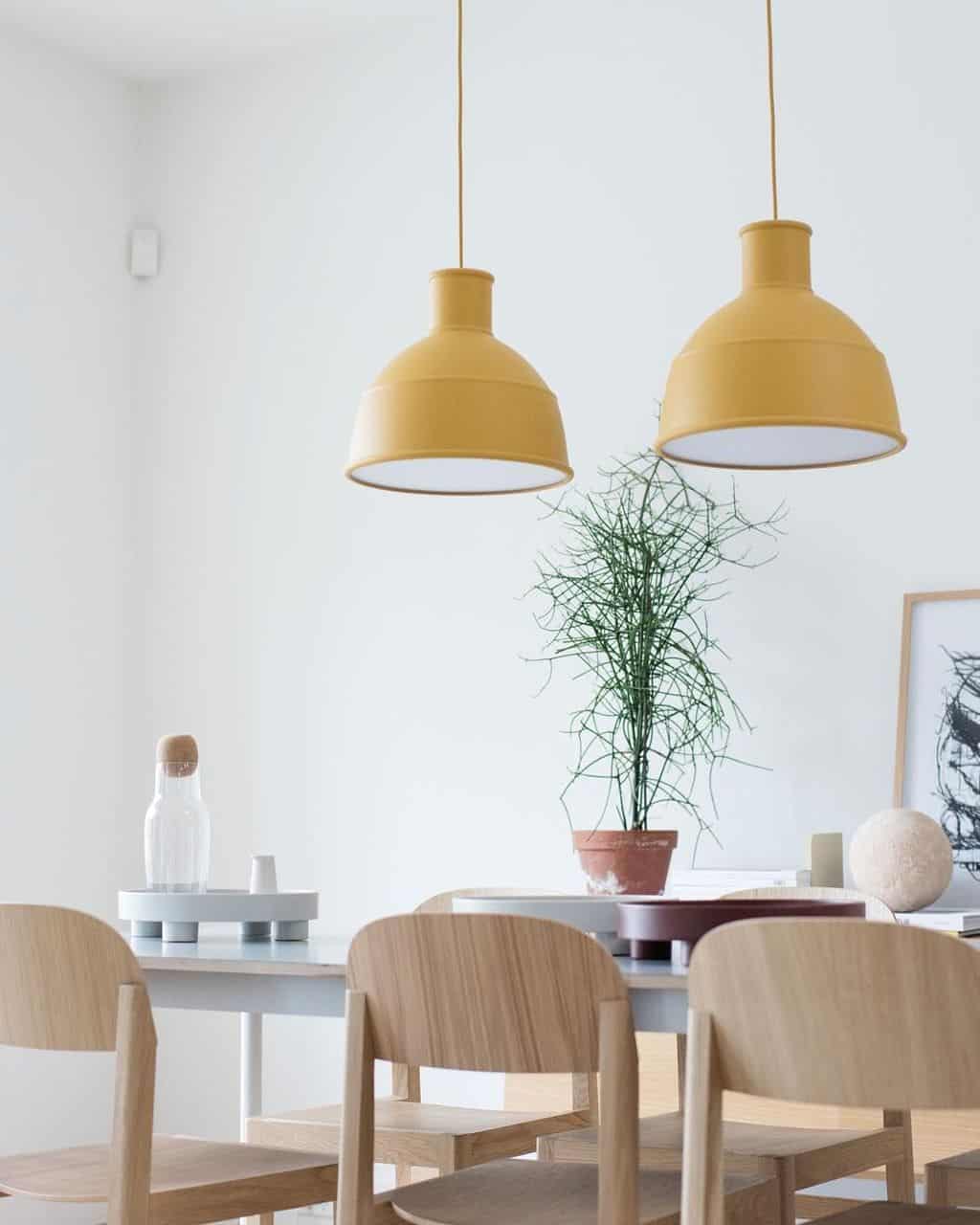 When considering what hues of wood to add to the room, always consider the lightest shade. Blond wood is one of the best options because of how cool tone it is. Furthermore, it allows you to work with a multitude of colors in order to bring a crisp, summery vibe without feeling heavy on the eye.
Floral Print
What would Spring and Summer be without the use of floral prints? Floral is one of those patterns that instantly reinvigorate a room regardless of what other shades you already have in the space. Add floral throw pillows, a rug or even a semi-permanent wallpaper for that bold touch of color.
Bring Freshness to Your Mantel
Having a mantel is excellent for adding hints of décor right where you need it. If you have a mantel and don't know how to décor around it consider bringing a fresh touch by adding just the right amount of summery décor. Consider fresh flowers, wood frames, or even hints of greenery to expand the room in an easy cohesive way.
Bold Kitchen Tiles
There's nothing that brings a summery feel to a kitchen quite then to having bold tiles. Bold tiling is great as it not only adds color and freshness to a room, but it's a great way to incorporate a new twist to your space without taking away from your kitchen essentials.
Hints of Pink
When you're interested in adding a summer impact with the use of a small change adding hints of pink is the way to go. Pink comes in an array of shades, allowing you to make the most of it even if you just add a few hints here and there. Display your hints of pink throughout the room to allow the feminine twist to make sense in the room.
How are you adding a twist of summer to your farmhouse décor? Share your ideas with us below.