There is no reason why even the smallest master bedroom can't be relaxing, cozy, calming and beautiful. When square footage is limited, you want to use what you have. Keep the furniture scaled to the room, and most importantly decorate to your liking. Having a theme will make the space appear large and put together. The following tips and tricks will help you make the most of any size bedroom even tiny ones.
Brown and White
Looking for a sophisticated palette that works both the masculine and feminine side of décor? Look no further this is it. These colors work beautifully together. The key is using a bold shade of brown with crisp white hues. Add a chandelier and a patterned item or rug to pull the entire décor together.
Built-in Storage
Having a small room typically means the closet space is small as well. If that is the case built-in storage is the way to go. It will minimize the square footage while making the space look pulled together. Create built-in shortage around the head of the bed instead of having a bedframe. It adds storage while bringing everything together at once.
Elegance
Ever wanted an elegant bedroom but didn't think you can achieve it because of the size of your bedroom? If that is the case, then using a navy-blue palette paired with pastels will make the room appear elegant while still having that statement of a soft neutral all at the same time. It's the perfect palette compromise.
Neutral Done Right
If you have a small bedroom your first thoughts may be "great now the room must be neutral so that it appears larger!" This is not always the case. Although, neutral shades do work well to make a room appear large you can work with neutral hues in different color ranges for an excellent outcome. Consider using beige, grays, browns, and blacks in different hues while mixing and matching them together.
Match Furniture to Wall Color
While it is a known fact that large furniture pieces do not work well in a small bedroom because they overpower the space. There are exceptions to the rule, the first being matching your wall color to your décor will redirect the attention and make the room appear cozy instead of overwhelming. Keep the colors in the same shade range.
Wallpaper? Yes
Wallpaper can be underestimated and sometimes even overwhelming. However, wallpaper is perfect for adding a touch of "wow" to the bedroom without having to add or subtract from the room. The key is choosing something bold that will stand out and make the space come to life.
Striped Walls
We mentioned wallpaper and now we shall mention striped walls. Striped walls are great because they add a focal element to the room in a simple manner. The stripes just work beautifully together. This is the best aspect of it. Choose neutral or pastel stripes for an expanding effect.
Pops of Color
Pops of color are great! They brighten the room while providing a fun twist to your décor. Choose a vibrant hue that will make the room come back to life. The key is using the same color throughout the entire room.
Light Fixtures Are a Must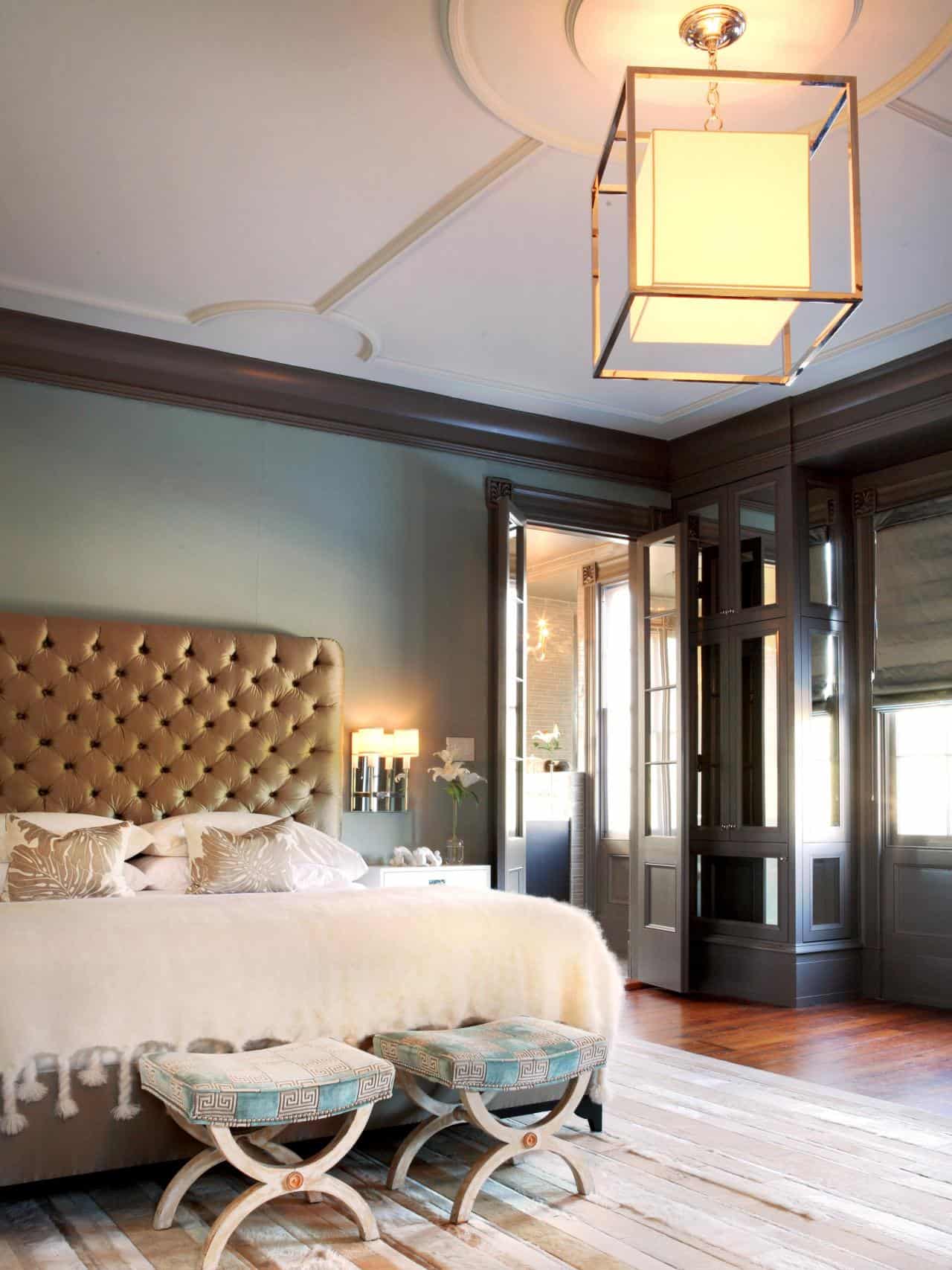 Light fixtures are a must in any bedroom, but it is exceptionally true for smaller bedrooms. You want to have chandeliers and other light fixtures that bring light to the room making it appear large and airy. Choose light fixtures that add a touch of charm. Doing so will bring it all together at once.
Accent Wall
Add an accent wall to the room to pull in the décor in one direction. This can be done with wallpaper or with a bold shade of paint. The idea is putting it in the room and allowing it to do its magic. Use soft use around the wall for the perfect pairing.
You small master bedroom does not need to be conformed to the same old boring colors you are used to. Try one of these tips to redecorate your room and truly make it feel like your own.