Farmhouse décor is quickly becoming the IT trend to add in a home, including in the kitchen area. One way to add the trend quickly and seamlessly is by adding in a rustic kitchen island. Kitchen islands are huge because of how versatile they are and how well they adjust to multiple different color schemes. With that being said, adding a rustic kitchen island may be the upgrade your kitchen needs. Here are a few rustic kitchen island ideas you should consider.
Marble
Marble is a staple in the kitchen space. However, if you want to give marble a rustic appeal pair it with a wooden base or in a full rustic area for that touch of modern.  Add bold stools or wooden stools to complete the look and have a classic rustic feel.
White
An all-white kitchen island is perfect for adding a modern rustic feel to the kitchen. The white will appear crisp and clean while still being rustic. The key is pairing it with wooden stools, they will pair well with the softness of the white island.
Stone
Stone is a wonderful element to decorate with because of its versatility. Stone comes in multiple different hues which is perfect when you want to add a rustic appeal that works well for your kitchen space. Choose darker shades of gray, tan, and brown for that organic rustic appeal.
Custom Island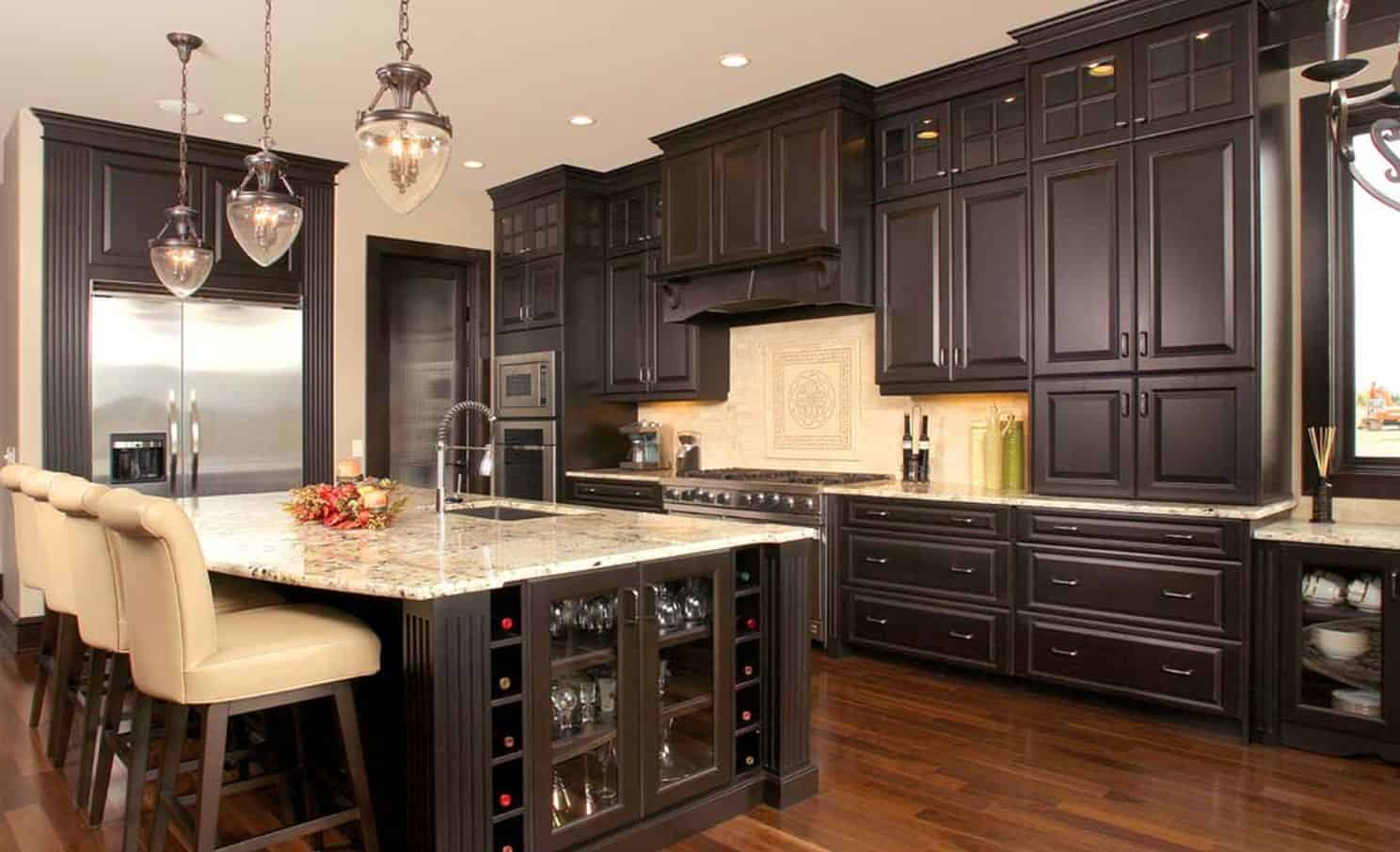 If you have a small kitchen you may think kitchen does not have enough room for an island, but in all reality, there is always enough space for an island. The key is creating a custom island that works for you. Choose a wood that will work well in your kitchen area and you are good to go.
Vintage Touch
Remember those large square wooden tables your grandmother used? Consider adding them to your kitchen as a rustic island for a vintage touch that adds a cozy feel to the area. You may want to consider this option if you have a large kitchen that needs "something extra."
Deep Wood
Wood is always great when you want to add a rustic feel. However, the color of wood you use will make a huge difference. Use darker, richer wood for a classic sophisticated look that works with any décor. It's also very much on trend.
Add Color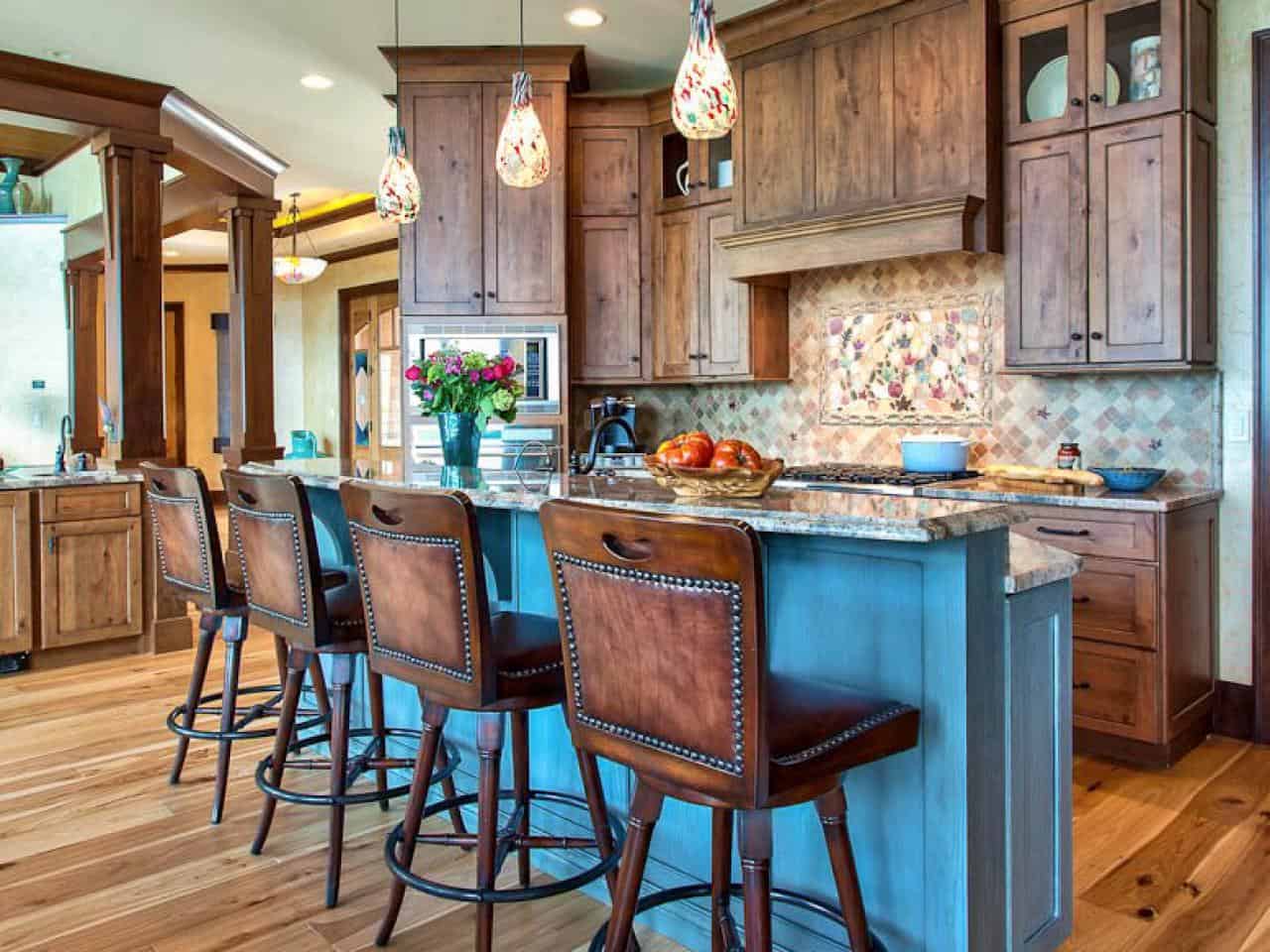 If you have always wanted to give your kitchen a pop of color painting your kitchen island is the perfect way to do so. The key is using vivid hues of blue, yellow, green, or even red. These colors work well in a neutral space and brighten up the area at the same time.
Concrete Counter
Most people like concrete and others do not. If you are a concrete lover, then adding a concrete countertop may be exactly what you need for a contemporary feel in your kitchen space. The idea is to have a sleek concrete countertop paired with a wooden base for the perfect farmhouse appeal.
Shiplap
It is never a rustic décor option without mentioning shiplap. Shiplap has the perfect rustic touch while still being intricate and offering texture to the kitchen. It also comes in multiple different hues and it gives you the ability to work around it because of how textured it is.
Thick Wooden Island
A large and bold statement piece can be exactly what you need to give your kitchen a focal point. Having a focal point can bring everything in your kitchen together. The idea is to have the thick wooden island be the main focus and everything else can remain minimal.
A rustic kitchen island will give your kitchen that touch of farmhouse it may need. Let us below which of these would you try at home?