Talk about raising the bar! The Bar House, designed by New York based architecture firm Gluck+, is aptly named for so many reasons. Pardon the pun, but this design certainly raises the bar when it comes to the cool factor. Though the name more likely comes from the home's bar-like shape – a long, lean, linear profile that leads your eye across its horizontal timber facade and toward the mountain landscape here in Aspen, Colorado. The design is a perfect fit for its surroundings, tucked into a deep, narrow valley flanked by a river on one side and the road on the other. This private setting sets the stage for a natural yet contemporary house design which features a wood and glass facade composed of two volumes, two floors, and a long incline leading to the rooftop terrace, echoing the natural lines of the landscape. One look and you'll wish you were here…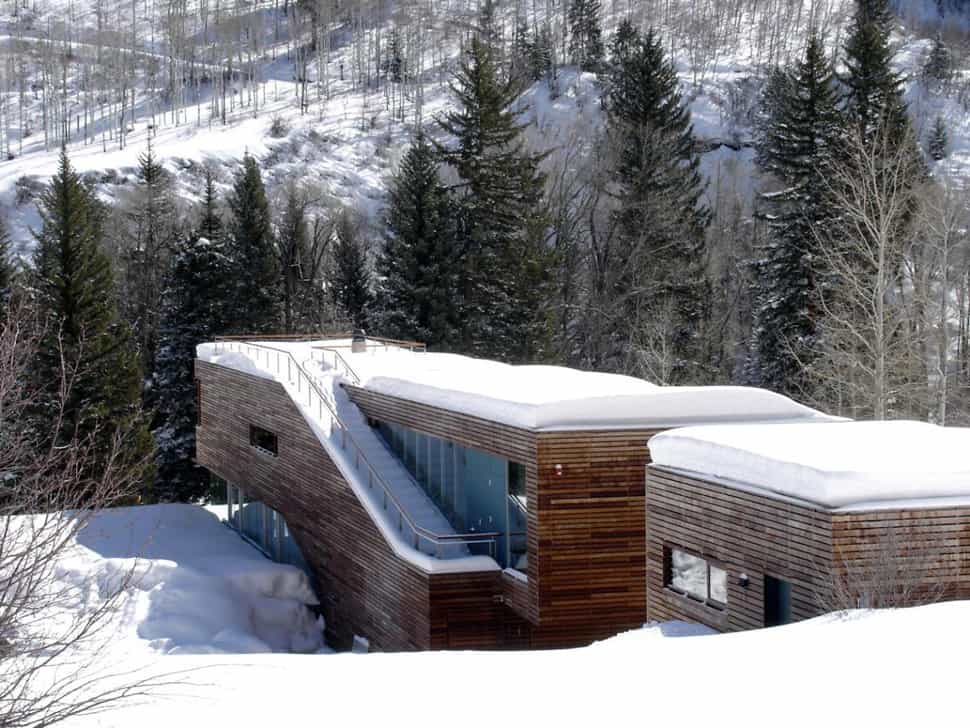 During the long, cold winter months, the home's perpendicular positioning maximizes the sun thanks to its strong southern exposure, passively heating and lighting interiors. The slim, stretched silhouette ensures each room gets its fair share of sunshine and scenery.


While the house was designed to make the most of the sun, it also takes advantage of these breathtaking vistas at every opportunity. Thanks to the linear shape, the landscape is visible from every room. The elongated plan stretches across the valley rather than sitting at the bottom of it, creating a bridge that leads you out into nature.


A row of windows extends from end to end, inviting the mountain views in.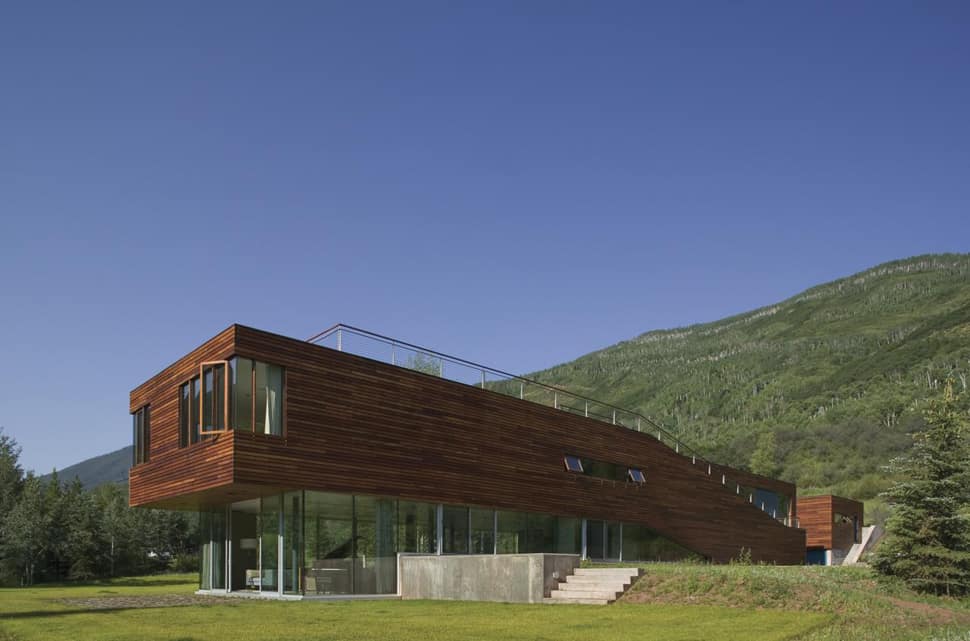 From a distance, it appears as though the wood volume is floating in mid air. But on closer inspection, you'll notice the upper level is actually perched atop a glazed ground level, which lets the light and the views flow right through the principal living areas.


The glass walls slide open, dissolving the boundary between indoors and out. The glazed lower level offers a see-through view from one side of the house through the other, lending an alfresco effect to interiors.


Inside, the house is airy and inviting, the home's open layout promising swanky social soirees and intimate evenings for the family of six who calls this place "home." The glass walls extend sight lines out into the landscape, creating the illusion of more space. Pillars support the ceiling, giving this large living area a true open concept layout. A central fireplace is the piece de resistance of this modern chalet style mountain home.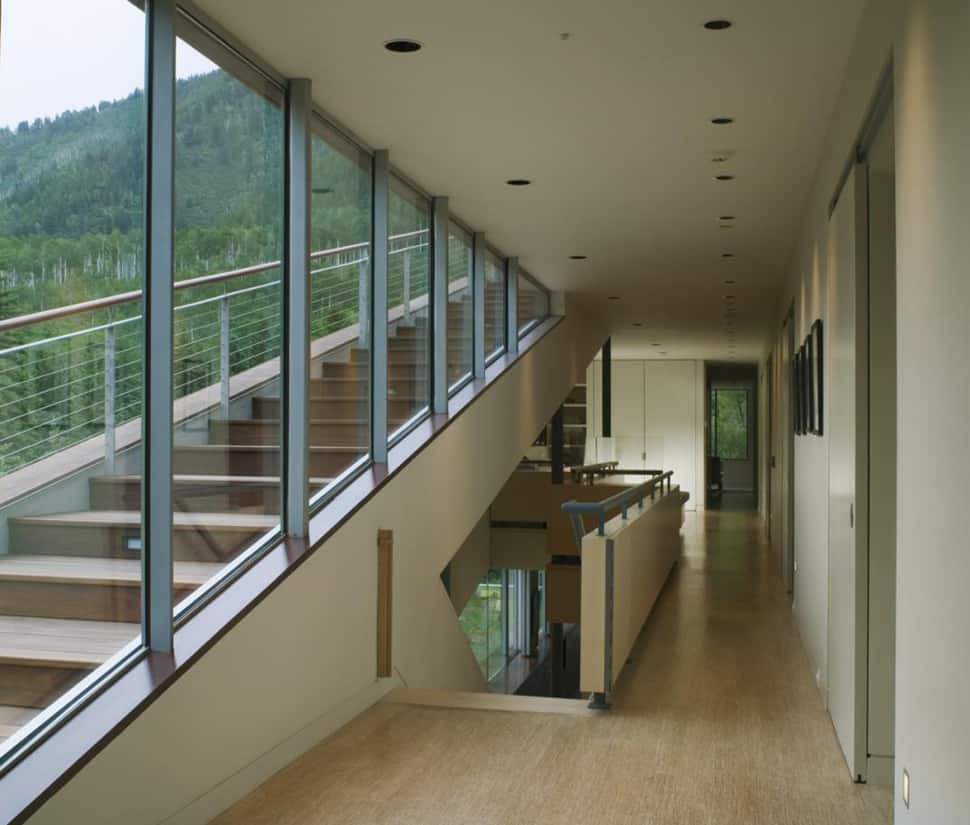 An interior staircase leads from the ground floor to the upper level, while just on the other side of the glass, an exterior staircase echoes this line and ascends toward the rooftop deck.


At the top of the outdoor staircase, a large wood terrace overlooks the lovely landscape, offering unmatched views of the tree-covered peaks and valleys surrounding the home.