If you love the visceral qualities of concrete and would like to incorporate it into your home without using it as an architectural statement via floors, walls or even counter tops, adding a piece or two of concrete furniture to your home is definitely the way to go. Jimmy Delatour of Design Lab has created a whole collection of lightweight concrete furniture from mirrors and candlesticks to dining tables and consoles.


The lightweight concrete furniture also incorporates either glass, walnut wood, copper, steel and/or recycled leather in each piece.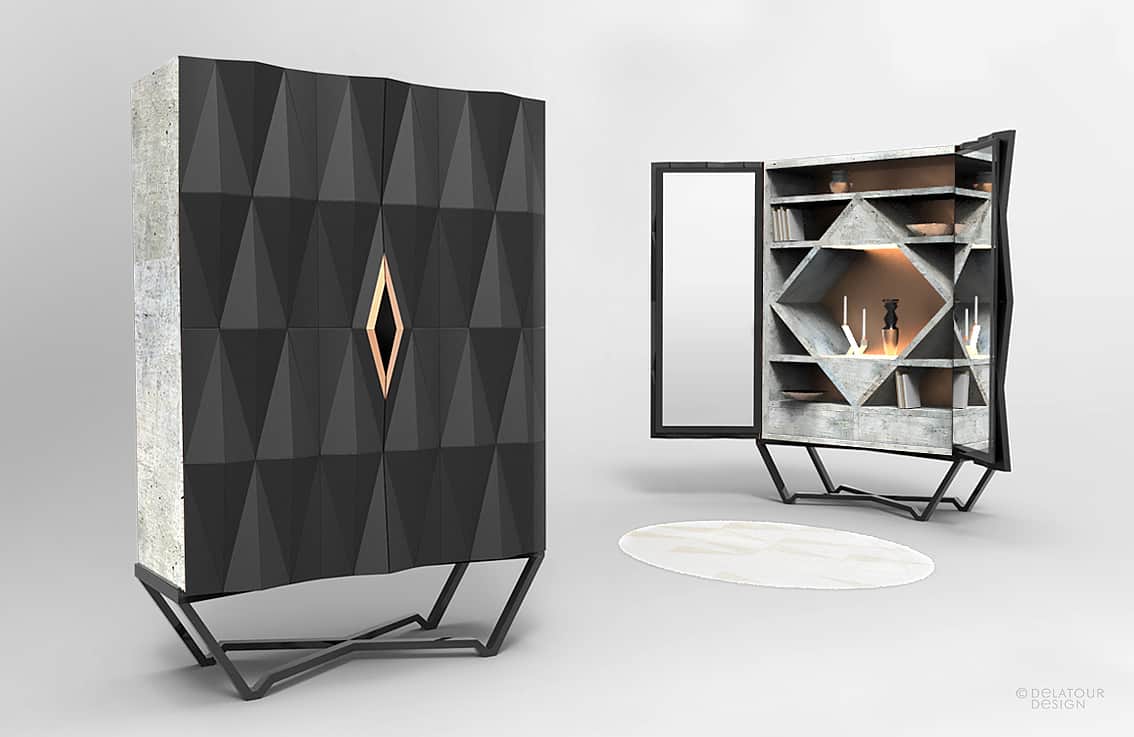 This tall cabinet appears to feature minimal concrete but once the doors are open concrete takes center stage.


The dining table uses concrete to sandwich the large pane of glass and at the same time acts as a hot and cold serving center.


Candlesticks with copper candle holders add a little razzle dazzle to the lightweight concrete designs.


I love how this console has a built in book holder.


Jimmy's dressing mirrors not only have hinged sections for checking out your backside, they also have a copper coat hook indiscreetly projecting up from one of the mirrors.


Jimmy has designed a narrow two legged foyer table and a floating copper shelf, each that looks awesome paired with his back lit mirrors.


The two legged tables look pretty amazing against a concrete wall.


A dressing table opens its "overcoat" to expose a concrete station underneath. Fun.


The combination of copper with the concrete shows just how easily opposites attract.


Design Lab
Concrete used inside the home as a main design feature is becoming more and more mainstream thanks to the newer lightweight versions, there is even concrete furniture with pockets for living plants for that extra touch of living greenery.