Many will argue that the kitchen is the heart of the home and others may argue that the kitchen is the most used area of the home. We happen to agree with both. It is important to keep the kitchen in tip top shape. However, keeping the kitchen looking its best can be a difficult task as constant décor changes can be quite expensive.
Changing the light fixtures in your kitchen can give you the upgrade your kitchen needs without the expense. Investing in one of these trending light fixtures will help brighten up the kitchen space and enhance your current decor style. Here are 10 light fixtures that your kitchen needs today.
Glam Chandelier
Chandeliers have become very much on trend because of how versatile they are. They can be glamorous, edgy and/or chic. Do not be afraid of incorporating a glamorous chandelier into your kitchen space. Having a chandelier in the kitchen can help pull together your kitchen décor without the need of added decorations.
Pendants
Pendants have always been a popular choice for kitchen lighting fixtures. However, they are getting an upgrade by being painted. Painted pendants are now very much a kitchen trend to have. Paint them a bright color to add a pop of boldness to your kitchen.
Wicker Pendant
A natural pendant made out of wicker can make all the difference in your kitchen space as it adds a natural feel to your décor. It also adds texture and visual appeal.
Unique Lantern
Lanterns come in all different shapes and sizes. Why not have a unique one that stands out from the rest of your décor? Consider adding a lantern in a unique, bold color or with an intricate design and have your entire décor focus on it. Doing so will create a focal point in your kitchen that will be hard to miss.
Pop of Yellow
Speaking about bold and unique lanterns and/or light fixtures nothing screams fun quite like the color yellow. Yellow is the ultimate color when you want to brighten up a room or create a completely different look without many different décor objects. Add a yellow lantern to your kitchen to lively up the space. If you feel your kitchen is feeling a bit drab this may be the quick fix that you need.
Mix and Match
When you think of kitchen lighting fixtures you may typically think of two matching fixtures that brighten up the space. However, mixing and matching your light fixtures is the ultimate trend to follow.
Instead of having 2 fixtures that match consider having 4 fixtures that mix and match. The fixtures can be of different styles and even shapes, but they should be a similar color. This will ensure although they are different they will work well together.
Metallic
Add an edge to your kitchen with a metallic tone light fixture. Metallic tones are great to have as they are considered neutrals. Because of this, they are easy to work with and even easier to decorate around. They add a powerful impact without the boldness that a bold color fixture would have.
Oversized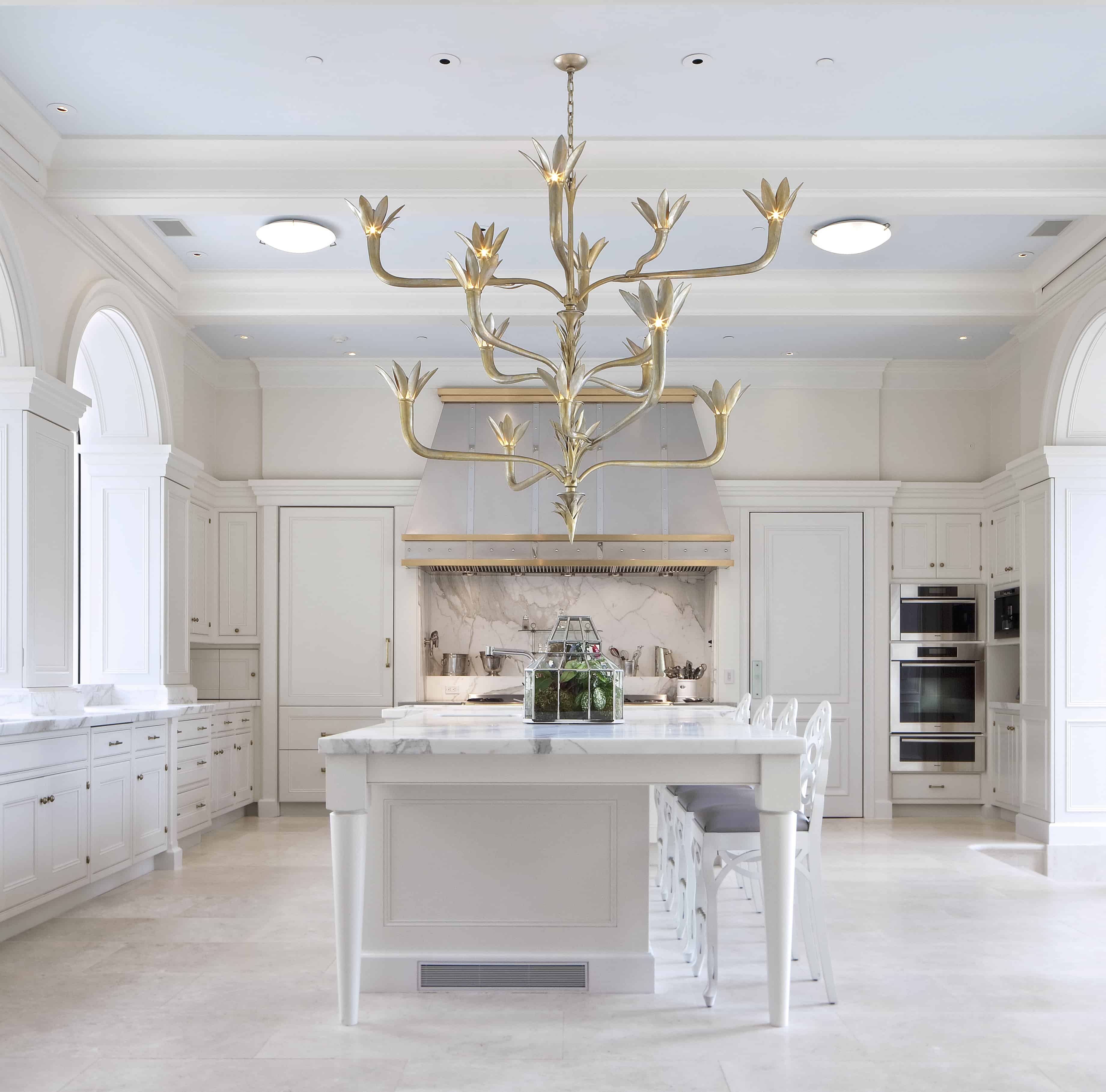 Small, light fixtures have always been on trend. However, they are now taking a step back and are giving the spotlight to the big ones. Oversized fixtures are the ultimate kitchen essential. They create a focal point in the kitchen and demand your attention. A grand scale chandelier may be exactly what you need in your kitchen if you want to add a large statement piece.
Rustic Hanging Lights
Rustic chic décor is huge in interior designing at the moment and it does not end with just the décor rustic hanging lights are on trend as well. There is something very warm about having a rustic feel to your kitchen. It gives you the barn appeal you may seek without being completely barn like.
Glass Bulbs
Create a vintage yet classic feeling in your kitchen with glass bulb light fixtures. Glass bulb light fixtures are great as they are easy to decorate with while being intricate to look at. If you want to give your glass bulb light fixtures a twist, replace the light bulbs with colored bulbs. This will give your kitchen another dimension of color.
The fixtures used in your kitchen can make all the difference in the way your kitchen is perceived. Which of these trending kitchen light fixture do you want to include in your kitchen? Let us know in the comments below.