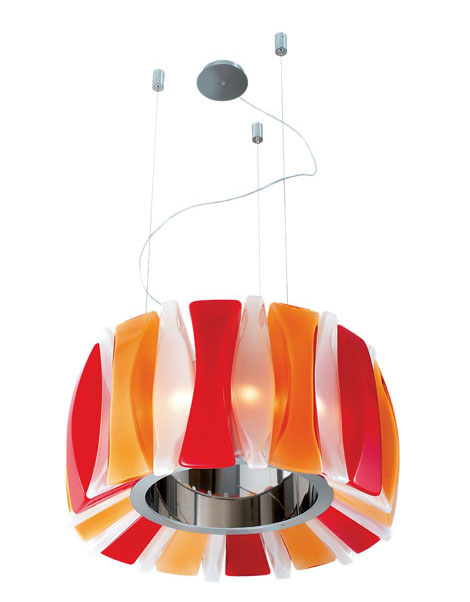 Strikingly unusual forms make the contemporary lighting from Studio Italia Design truly out of the ordinary. Curvy, bold, and asymmetrical – there is a contemporary lighting design to suit everyone. The Trilogy is refreshingly neutral (the diffuser is hand blown satin glass in milk-white; the frame is chrome) and its wavy and gentle form is so straightforward to incorporate into your existing decor. The delicate Lace lighting (suspension version pictured here) is likewise easy to match, and features charming glass applications on the clear crystal diffuser. If you prefer lighting which demands to be a focal point, the sensational Bellisima combines convex diffusers in amber and red glass, plus concave diffusers in milk-white. The Tris range echoes the shape of the Trilogy lighting, but additionally provides an option with red, milk-white and black satin glass teamed together in an arresting combination. With modern, coordinating contemporary lighting that can be wall or ceiling mounted; or free-standing on the floor or a table, the wide range from Studio Italia Design could have just what you have been searching for.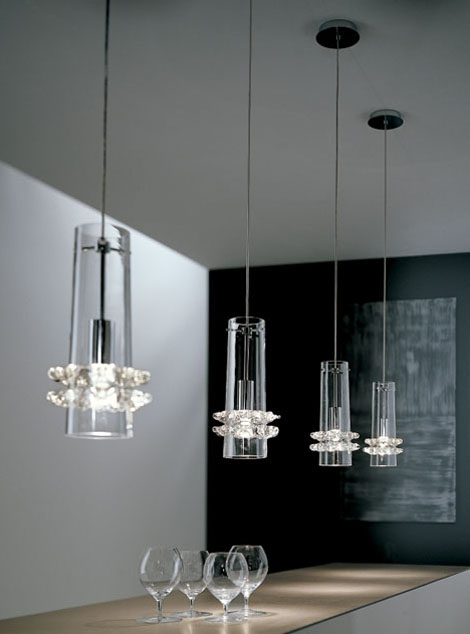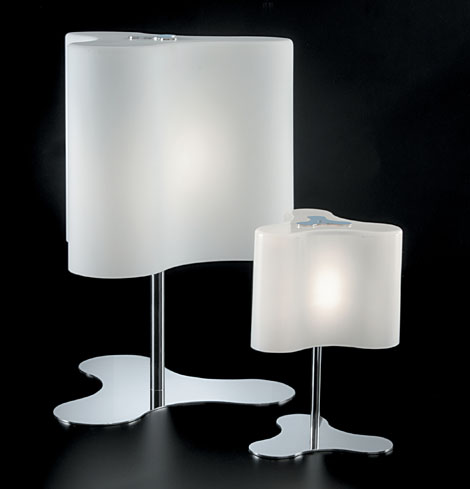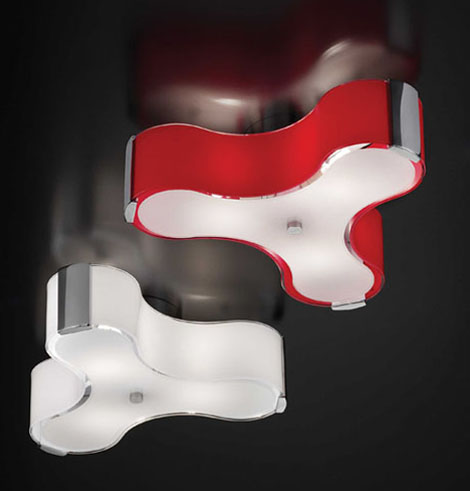 The Puralice is a disc-shaped lamp that can be wall or ceiling mounted, suspended vertically or horizontally and is watertight for outdoor use. Designed by Marco Ferreri, the Puralice is available in one disk or several disk configurations.


The Buonanotte table lamp, designed by Giulio Lacchetti, is simply meant to be a book rest. Translating to 'good night' in English, this quirky (yet sensible) lamp is ideal for reading before bed: it turns off when a book is placed upon it!


The Blow table lamp features a chrome frame and clear crystal globe. The low-voltage lamp is controlled by a matching decorative magnet, which is located on the outside of the clear diffuser.


The Minimania wall fixture consists of a small cylindrical shade available in metal or blown glass that rotates 360 degrees over its nickel or chrome metal frame. It's perfect for bedside applications and versatile indirect lighting use.