It's a tripod chair – now neat is that? A three-legged design gives this high-end chair a solid footing. The chair seat seems to float – and looks perfectly molded for a comfortable respite. It's formed by twisting and gluing many thin strips of wood together – an art perfected by the designer, Paul Venaille. The result? We get a solid seat that seems to float on air. In fact, it will lift off the base! That's how well-engineered this baby blue chair is. And did you notice the blue dot on the interior wood grain side of the chair? That's just one of those little details that pulls everything together. Comfort, detail and style – Baby Blue has it all.
The curved wooden seat has a blue dot.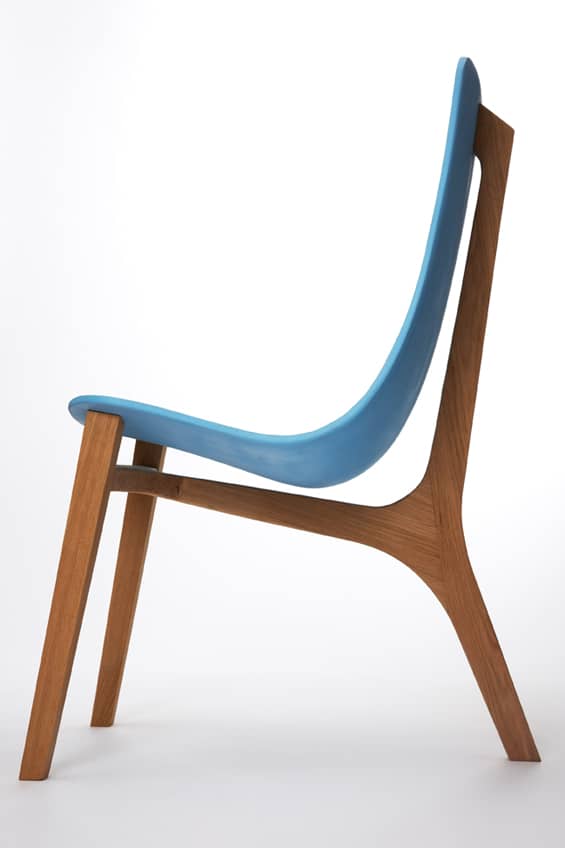 Three legs creates a solid base.
More information: Colocraft