Sweet dreams indeed! The new Voyage furniture beds collection by Kenneth Cobonpue comes in a variety of shapes and sizes, to accommodate all people – big and small – and even man's best friend. Inspired by reed boats in their shape and materials, this collection of beds will take you on a journey to dream land in casual comfort.
Crib
The gorgeous Voyage crib will cocoon your little one in style and comfort. This baby bed has a vintage feel with modern appeal, featuring a rounded basket set atop slim legs.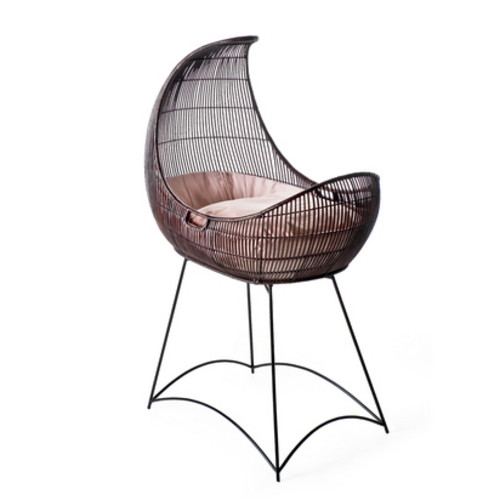 Dog's Bed
Boasting this same simple, signature style, the Voyage dog bed has a basket body cushioned with cozy padding, promising a sweet spot for Fido or Fee Fee.


Double Bed
The Voyage double bed is the perfect piece for slumber in style. The high headboard and curved footboard remind us of a hammock, wrapping your bedding with you in it!


Garden Sofa
Sleep out in the open in this chic garden sofa from the voyage collection. Cushions and pillows galore have you in the lap of luxury, while the high back provides some shade and privacy.


More details are by visiting Kenneth Cobonpue.