The fireplace often becomes the heart of the home and the hub of activity, but in the case of this modern Nova Scotia beach house, it is also a focal point of the outdoors. Architect Omar Gandhi incorporated this stunning hanging fireplace into the home's architecture – or perhaps he designed the house around the fireplace! The fixture swivels inward to warm the living room, or pivots outward onto the large deck, transforming it into a true alfresco living area. The six-foot metal feature hangs low from the high, wood-clad ceiling and reaches down to the wood floor, connecting the warm elements with its rustic yet modern cast iron presence. Read more by visiting Omar Gandhi Architect.

The versatility of the swiveling fireplace conforms to every whim of the beach-house residents – warming them while enjoying a perfect waterfront view from the sofa, sweet sunset sights from the angled armchairs, or from the open air deck.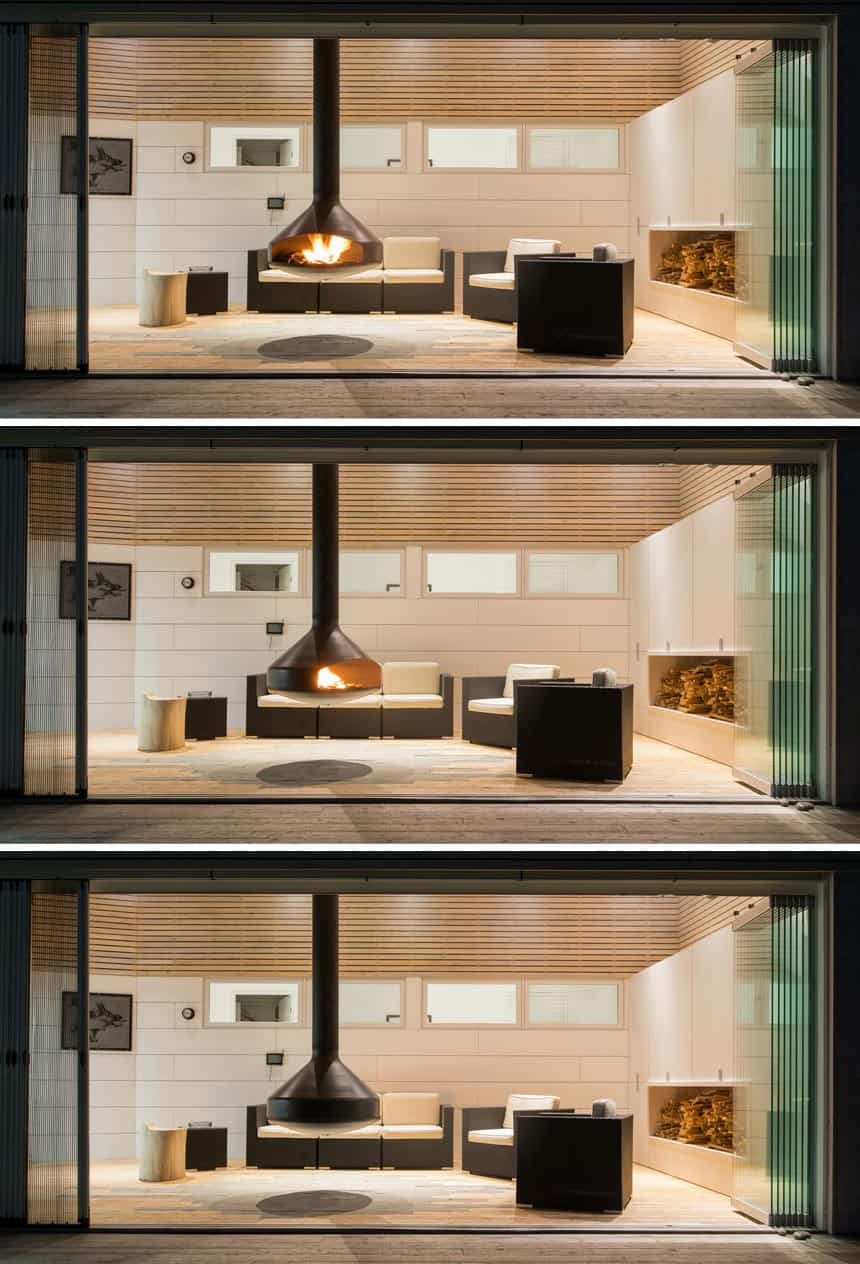 Directly beneath the fireplace, planks of stone are staggered against the hardwood, delivering fashion and function to the fixture.