Studio AUTORI designed this stylish home for a Belgrade couple Katarina and Igor in 2015. With a modest area of 80 sq m (861 sq ft), the apartment boasts high beamed ceilings, concrete floors, and contemporary modern design complete with mid-century furnishings and graphic elements.
Embodying the contemporary design approach, the apartment's main room is an open plan living/dining/kitchen area with ample space for each zone. There are also sleek metal-framed furnishings that set the minimal tone for the interior echoed by a graphic rug and throughout the rest of the apartment.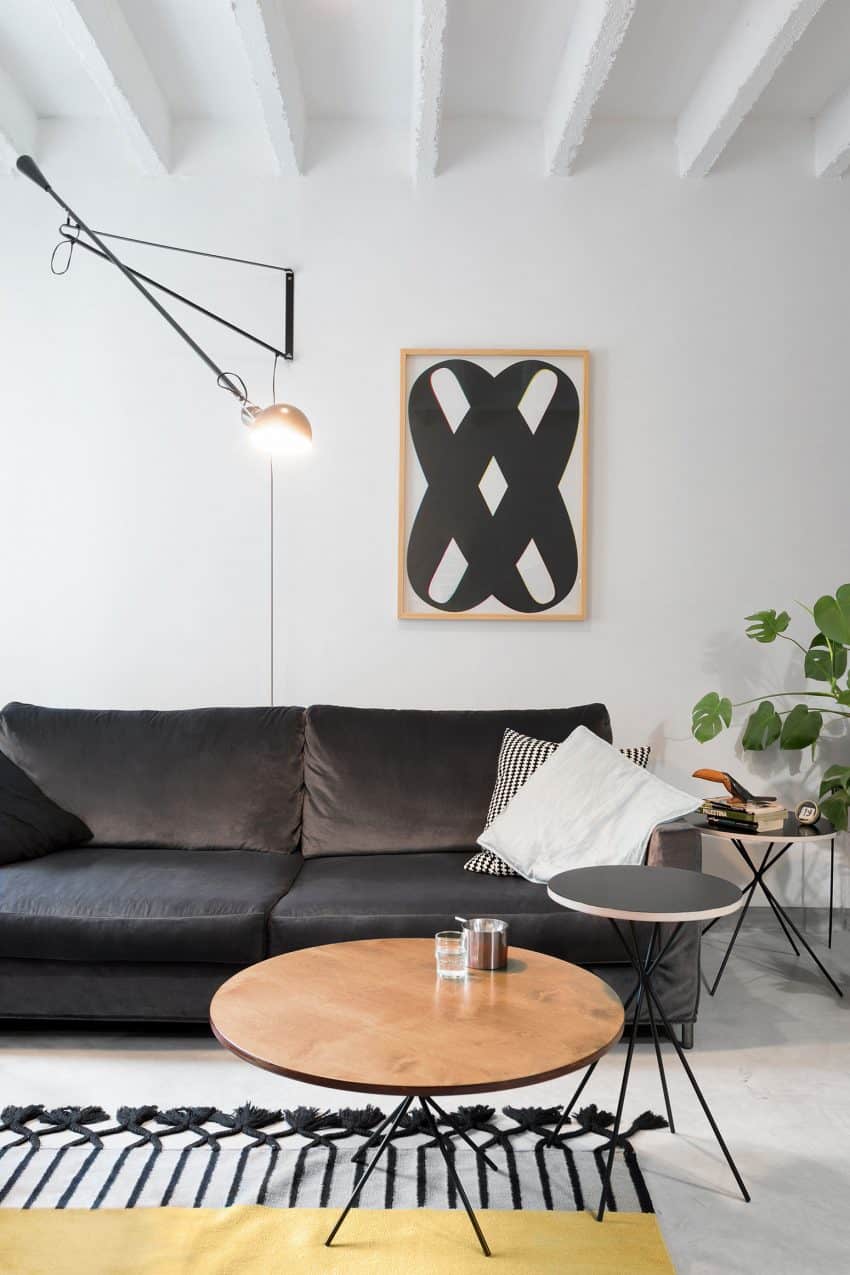 Stylish Home in Serbia
One of the more intriguing rooms in this Serbian home is a home office that stands separately from the living room with a sliding glass door between them. Curtains additionally close it off from the main area to keep peace and quiet.
A few themes become noticeable throughout the minimal home – green plants, metal-framed furniture with rounded angles, and graphic elements. The greenery brings a lively vibe to each room including the bedroom and home office. Metal-framed rounded furniture shapes helps create an elegant, soft look complemented by the graphic elements found in wall art and textiles.
Wooden and upholstered furnishings are equally minimal, and stand out only thanks to their muted bright colors. Most often their metal frames are painted black, which creates a graphic contrast with the white color scheme.
In the quest for functionality, it seems, the designers didn't forget about decor and aesthetics. Although simple, this stylish home is full of decorative details and ideas.
(Photography by Relja Ivanic)