Having recently opened the doors to the Soleta zeroEnergy house in Bucharest, Romania, the Justin Capra Foundation for Invention and Sustainable Technologies (FITS) is ushering in a new level of luxury living with a greener side. Blending nature and technology, this eco house was designed with some key objectives – to reduce overall energy consumption, to use renewable energy sources, and to use conventional energy as efficiently as possible. In addition, the home had to be flexible to meet the needs of the modern family, both in terms of comfort, convenience and style.


This prefabricated house features a self-supporting wood frame. It's all made off site, and assembled quickly and easily at the location of your choosing. The home's are made using 97 per cent recycled materials. On top of that, prefabricating reduces 75 per cent of construction debris on site.
Starting underfoot, the traditional concrete slab foundation was replaced with a wooden one, increasing natural ventilation and dramatically prolonging the lifespan of the house.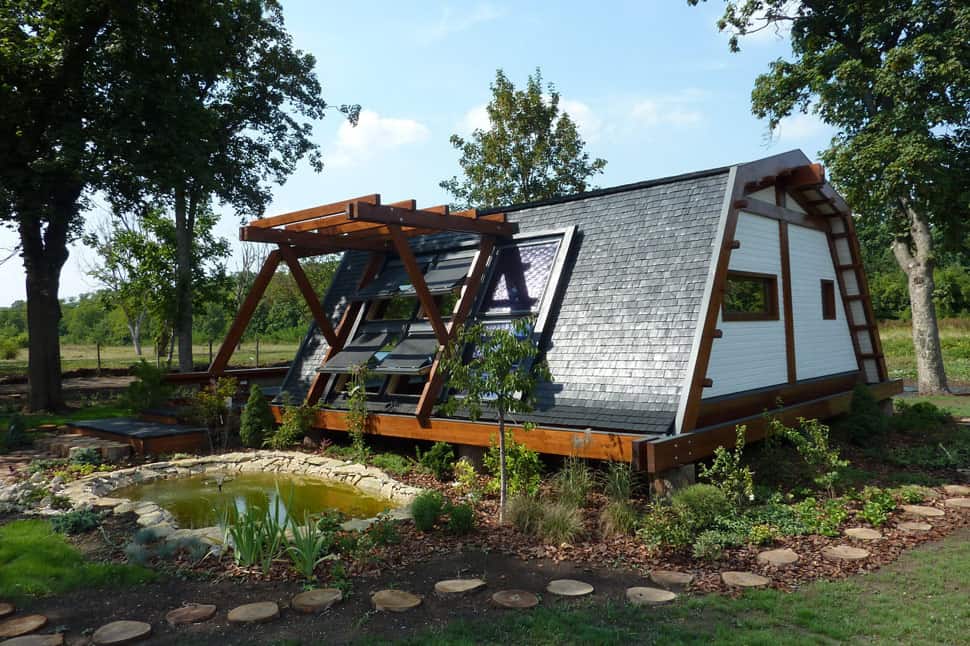 Now overhead, the roof of the home occupies as much area as possible, increasing natural light and wind protection while reducing the overall cost of the house. Solar panels mounted to the roof / walls reduce conventional energy consumption for day-to-day tasks and cut operating costs.


Large, high efficiency windows and skylights let the sunlight in, passively illuminating interiors. But it's about more than just light. Justin Capra explains, "When the natural light coming from all directions you can feel the rhythm of nature and the seasons, you can feel the time!" Three layers of glass reduce unwanted heat gain and loss, and simply put, all you have to do is open the windows for natural ventilation. But there's more to the air than meets the eye. The patented Velux system collects indoor air data like CO2, temperature and humidity, and depending on these readings, the system automatically opens and closes the louvers.
A rainwater recycling and storage system is built right in – no maintenance required!


The house is operated by an automated computer system that reduces power consumption and manages the fire monitors; burglar monitors; lighting sensors; and automatic management of fresh water supply to optimize consumption and prevent potential accidents, like flooding.


In addition, a KNX system monitors and manages the home's heating, lighting, audio-video and ventilation, reducing overall energy consumption by up to 45 per cent. Furthermore, the system can be controlled remotely via smart phone or tablet. Now, how's that for smart?


These versatile homes come in a variety of standard layouts which can be customized to suit your needs and wants. The modular structure is expandable, so it literally grows with your family. One thing we love about this house – it is like a real life doll house. Start with your main structure, and accessorize it as you go, with elements like a garage, swimming pool, sauna, greenhouse, deck, pergola and more. This multipurpose home can be used as a cottage or guest house, a home office, hobby room, gym, an adult retreat or a kids' playground. One thing's for sure – the Soleta zeroEnergy house design is a veritable playground for architecture and eco lovers alike.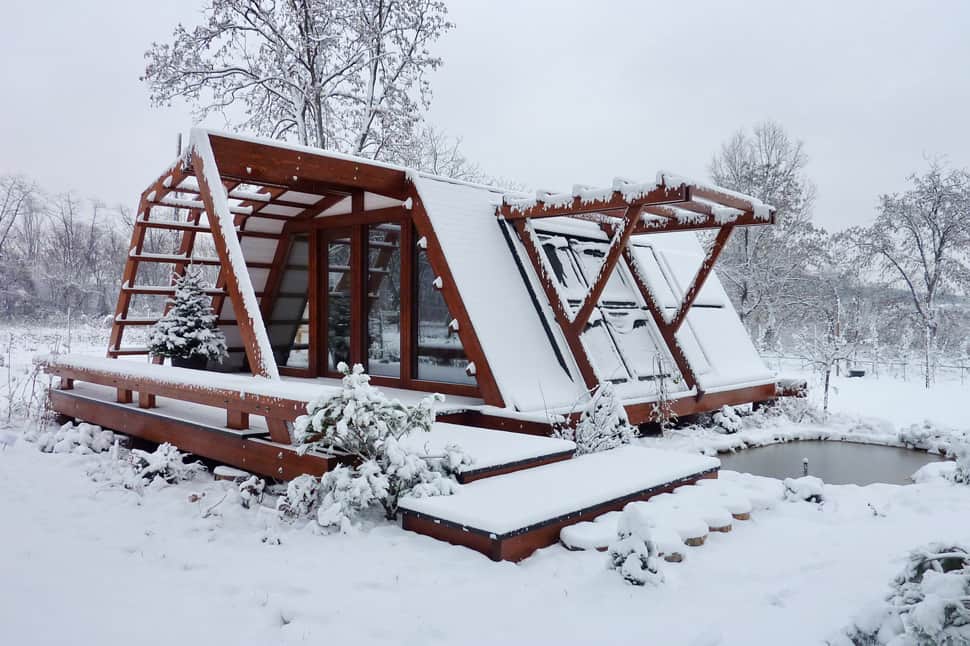 For more info, visit Soleta.