Lofts are what designers dream of on a nightly basis. They are spacious, fun to decorate, and they typically have an open floor plan which is always a top favorite. If you have been considering the thought of owning a loft or you already own one, here are a few sophisticated loft design ideas that we are currently obsessed with.
Utilize the entire space
Loft living is all about utilizing the entire space. The concept itself comes from the idea of having an open space that has all of your necessary pieces.  You want to use the entire space to its maximum potential. Doing so will ensure the space comes to life and every room works to its full potential.
Oversized Artwork
Oversized artwork is one of the best ways to decorate your loft and bring personality to it. There's just something so genuine and fun about having art that speaks to you and the person you are. Consider having duplicates of the same artwork to have that seamless blend throughout.
Industrial Décor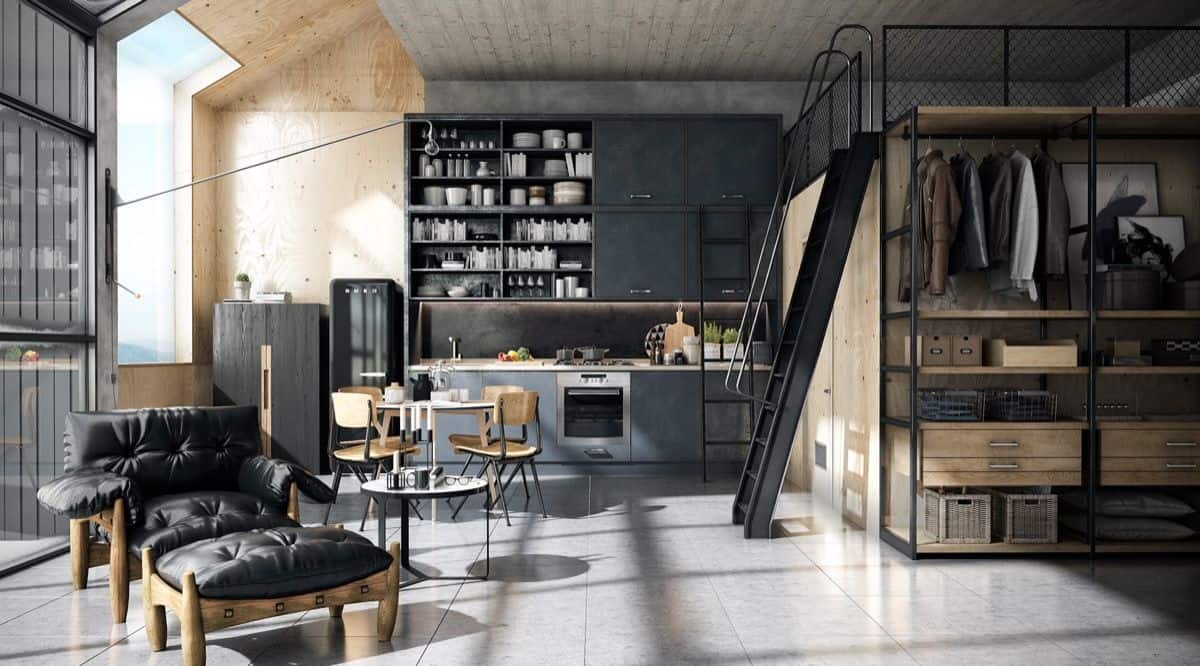 An industrial style is a perfect way to define, a space in a loft setting. There's something very cool about this decorating style that is very fitting with the aesthetics a loft has. Use darker rustic hues for the perfect pairing contrast.
Minimalist Approach
A minimalist approach is perfect when you have a large space that needs to feel open and airy yet there have essentials incorporated. We love a minimalist approach for a loft because it allows the home to come to life with the architecture instead of with multiple different furniture pieces.
Dark & Masculine
Masculine décor is commonly known for the use of darker hues, and warm wood tones which is why it works so well in a loft setting. Add dark hues of wood as the flooring and keep the rest of the décor simple with pieces that scream masculine yet in a softer appeal.
Don't Forget Color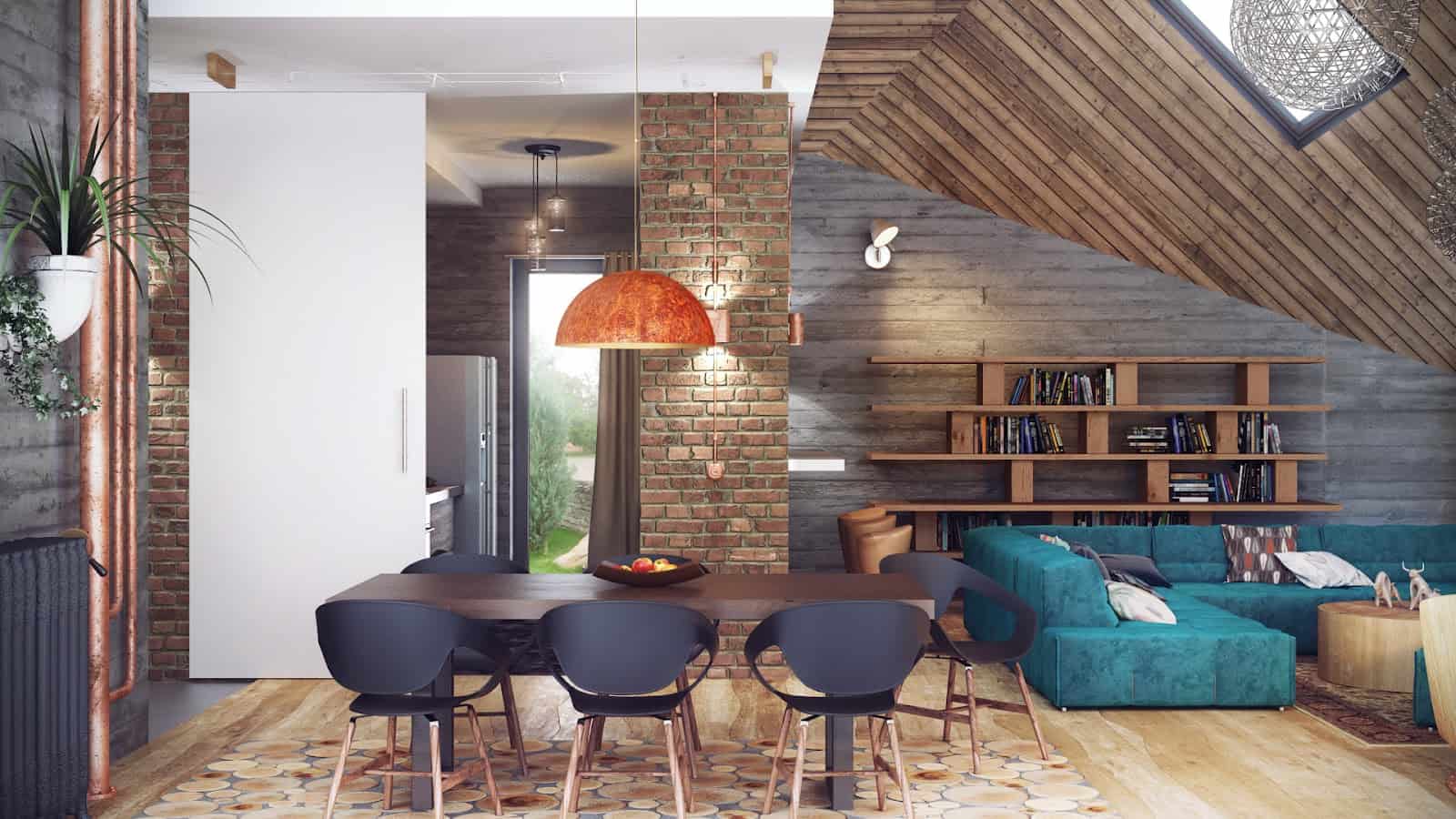 Color is one of the best ways to bring personality to any setting, especially to a loft because it there are two levels of the home, therefore, you can change color or even mix and match them to create that personalized look. Additionally, add bits of bold hues where they are least expected such as the kitchen, powder room, and/or a foyer.
Colorful Lounge
Lofts have big open living rooms which plays a huge role in the way your décor is laid out. We recommend a colorful lounge with a fun sofa and easy seating. The idea is to use simple cushion seats instead of chairs for that lounge feel that brings the space that classic "hippie" vibe.
Window Focus
Having large windows is typically part of a loft design which is why having mainly window focused decorating style is quite beneficial it allows the space to shine on its very own. The idea is to allow the windows to become a main focus in the home.
Bring on the Accessories
Accessories are needed in any decorative setting because they add personality and texture. Add similar accessories throughout for a beautiful display of cohesive pieces. Consider using neutral accessories that come together even in the most unique of settings.
Defining Rug
Creating separation in a loft can be difficult, but a rug could be the perfect defining element. The defining element will break down the openness of the space will give every area individuality. Keep the area focused on its designated purpose.
Which of these loft design ideas is your favorite? Please share with us your thoughts below.