This Kitchen Oak Basin is such an innovative design – but would you expect less from the company that brought us the Mammat futuristic extractor hood? (Which we have covered recently, from the Mina Kitchen line.) Tinozza by Minacciolo comes in three vesrions: the simple version with a work surface, the cooking range (two burners) version and the sink version. It's constructed of oak strips with steel bands – like wine barrels. A free standing piece, the sink comes with what amounts to a floor faucet (think floor lamp) in black. The sink version has a black enamel over metal basin and underneath – a pull out recycling station. The worktop and cooking versions have a convenient drawer. All three are rustic and modern at the same time. Can't you imagine one of these pieces at the cottage? Or in a modern loft?
There's a recycling station under the tub!
The "Tomato" handles coordinate with the Mina Kitchen.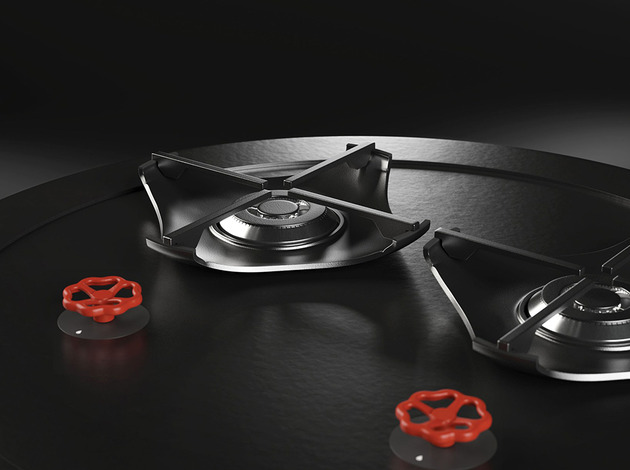 Isn't the floor faucet marvelous?
More information: Minacciolo