Your entryway is the very first place your guests will focus on and see. It sets the vibe and aesthetics of the home instantly. Therefore, what kind of feel do you want your home to have? Before you contemplate and go nuts trying to create the perfect space for your guests to see, allow us to help you! We have rounded up and put together some of our favorite entryway ideas to guide you along the way. Whether you are looking to elevate the look or think your entryway is too small, these ideas will wow you every single time.
Update Your Stairs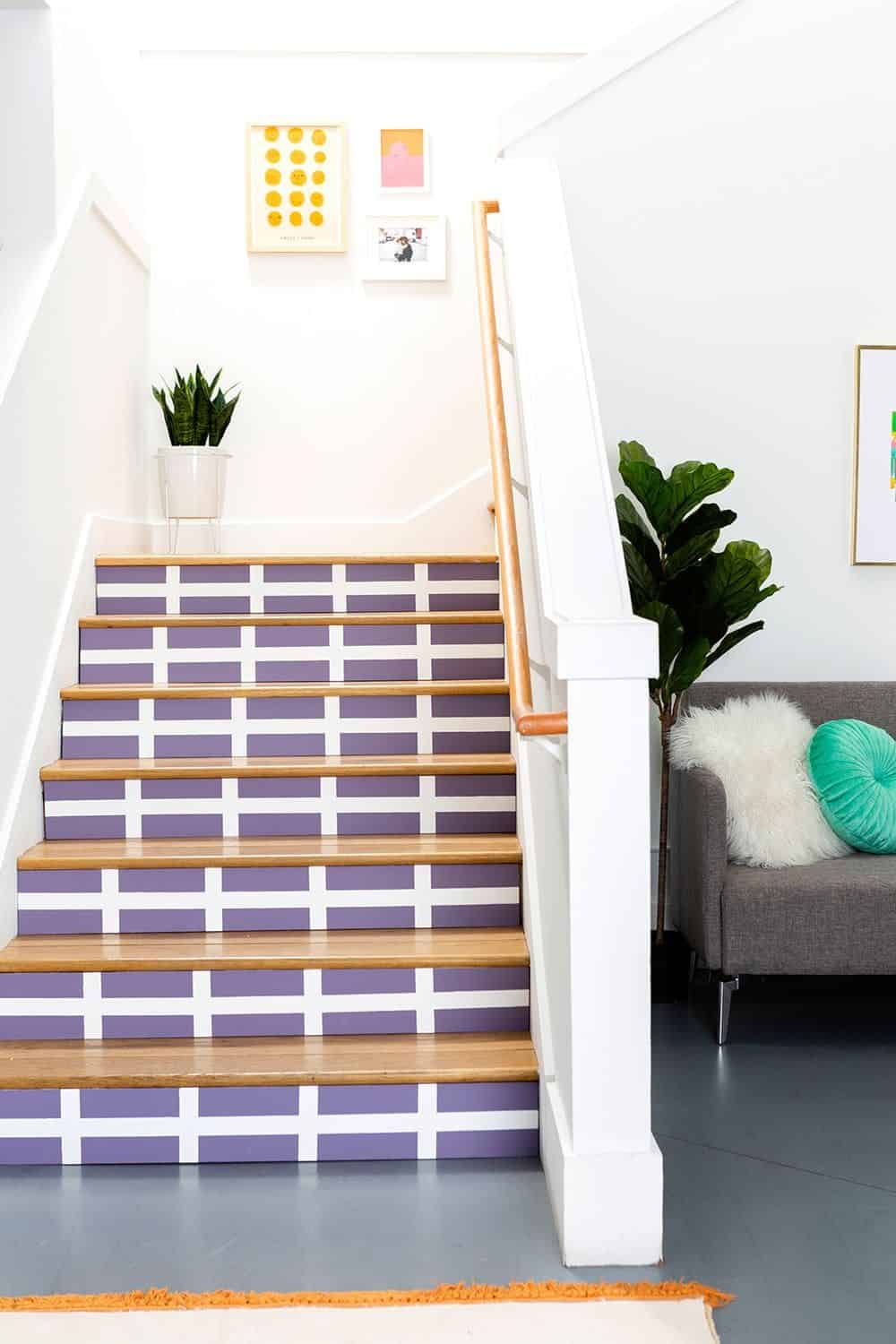 If you have a stairway that sits directly in front of your entryway that you haven't refreshed in quite some time it's time to so. Stairs are statement elements that feel bold but can quickly become boring after some time. Reason why updating it and keeping an upscale feel is very important. Paint your stairway a different shade or simply bring in new wood elements to enhance the rich, rustic touch it might already have.
Rustic Inspired
Wooden textures, soft finishes, and warm rich hues are the perfect combination for a rustic approach. It's all about making the room feel as charming as possible, with a chic, charm that oozes out of it. Furthermore, it's all about making the room feel as if you have stepped in a new multidimensional space where having a warm aesthetic is the way to go. Add a bench for functionality that enables you to sit and remove your shoes along the way. Additionally, this element alone gives you room to play with fundamental pieces that ensure the room is appeal yet functional.
Light Fixtures
Just because you're working on your entryway does not mean you can't focus on the lighting that is omitted from it. Lighting is important in any area of the home, including the entryway. When it comes to light fixtures the key is working with one bold statement piece and working in smaller ones surrounding. You don't want to use bright lights, it's all about using warm bits that make the room feel cozy.
Wood Floor
Add a wow factor to your entryway by bringing in authentic wood floors. Wood flooring is perfect for those that already have a rustic appeal or want something that will instantly catch the eye of their guests. If you want to get as charming as possible, create a design with your wood flooring and give it a spotlight feel.
Add Wallpaper
When you want to refresh a room, there is nothing that will come close to giving any room a new vibe quite like adding a wallpaper. Due to wallpaper coming in various shades and patterns, it can instantly make a room come to life with your spin. Furthermore, embrace the room by bringing in light hues that have a chic pattern.
Gallery Wall
If there is anything that can instantly make a room come to life without much hassle is a gallery wall. A gallery wall works due to adding color and appeal instantly to a room. You can bring in multiple pictures of your family or add an array of paintings that will instantly create a charming space where your guests can go and look at. Additionally, add a table and wicker baskets to complete the look.
Keep the White
When it comes to color theory, white comes into play nicely. There is something about the hue that makes the room come to life overall. Nevertheless, it's an expansive hue, which means no matter how big or small the room is it will always look and feel larger. If you don't want to use a white shade consider an off-white, gray or even beige, these hues are light enough to make the room feel big without overtaking the space.
Paint the Door
If there is one single thing you can do, to refresh your entryway automatically it is to paint the door. Something is charming, new, and energizing about a painted door that feels almost doll-like. It's almost as if that door will make the statement for you without your guests having to step into your home. Having a colorful door will make your home stand out from the rest with little to no fuss and frill.
Bring Greenery
Every room can make great use of plants, there's just something about them that instantly revitalizes the space. Bring in one large plant and add it to an awkward corner to remove that unprecedented feel to that area. If you want to add more plants and green-based elements, you're more than welcomed to do so. It's all about engaging the room and creating that expansive feel.
Mirror Finish
Don't forget about adding a mirror or two, into the room. Not only will it allow you to have a piece where you can check yourself as you walk out the door, but it also makes the room feel larger. It's all about making the room feel charming while opening up the space in a generous way. Enable the room to feel chic by bringing a unique mirror or two, for that expansive touch.
Bring the most charming touch to your entryway by following one or two of these ideas. Do not be afraid of taking two ideas and going wild with it. It's your home, and you should be able to love every inch of it every time.