This insanely cool house located in Cape Town, South Africa engages nature on so many levels, starting with the three floors of the home. Glen 2961 is a collaborative work between SAOTA (Stefan Antoni Olmesdahl Truen Architects) and Three 14 Architects, not to mention the earthy artistry that Mother Nature has deposited just outside its walls.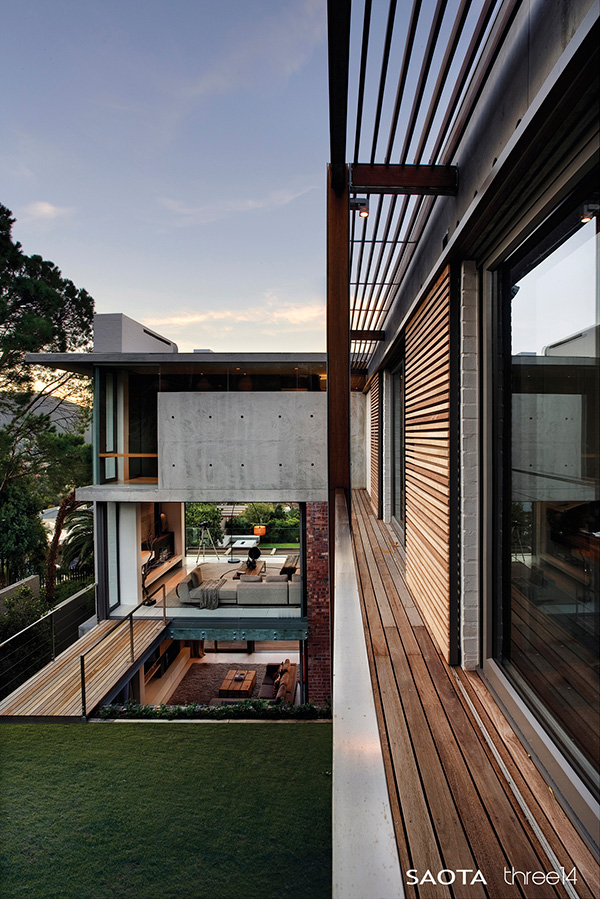 This contemporary house features a sunken bottom level that opens onto a stunning outdoor living area, offering peace and privacy alfresco. But you don't have to sink to the ground level to get a taste of the great outdoors. Set on a slope, the architects were able to engage each level of the house with the surrounding garden. In addition, each floor features a walkout to a terrace, complemented by expansive sliding doors that enhance the home's sense of openness and connection to nature. The gardens not only sense to provide a beautiful natural focal point, but they also shield interiors from public view.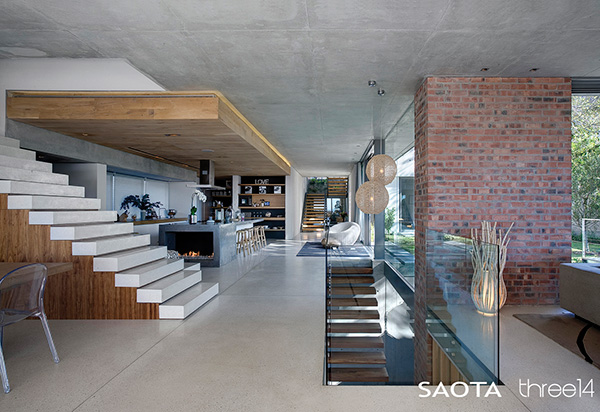 Inside, the open concept layout is conducive to socializing and family life. An absence of walls lets light and air flow freely from one space into the next.


The kitchen is the hub of the home, featuring a modern style with warmth that invites you to sit and stay a while. Off-shutter concrete for soffits and walls, painted bagged brickwork, polished concrete, and oak cabinetry and ceilings offer a clean, eclectic aesthetic.


Ironically and arguably the best feature of this house isn't in the house itself – the view. Through the open exterior walls and open concept design, the architects invite the outdoors in and create an extraordinary natural backdrop for ordinary everyday living.


SAOTA and Three 14 Architects
Photo credit: Adam Letch