2020 has been one of the most unpredictable years we've all seen in a very long time. We've all spent a lot of time at home and done pretty much all the rearranging we can do. However, every year it is our duty to bring in new items that will create a new feel in your home. The simple act of adding a few modern pieces can instantly make a room feel fresh and new. As we have finally entered 2021, it's time to look at new home décor trends that will be all the rage in this upcoming year.
Indoor Plants
If there is one decorating style that will carry on to 2021, it's indoor plants. Indoor plants have somehow become the focus of any home due to how versatile and chic they can. We are looking at the idea of carrying that same aesthetic into the new year. Having an indoor plant freshens the air, brings clarity, and an extra dose of color. The key is working with tall plants and placing them around the home.
Knotted Light Fixtures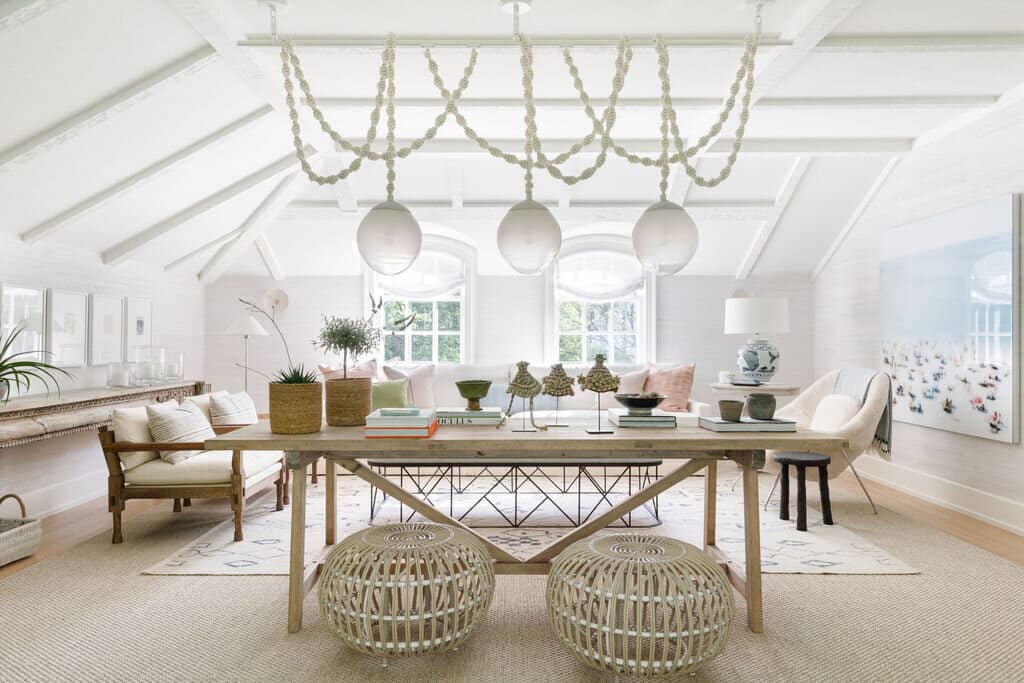 We've always loved the idea of having a statement light fixture and having it become the main focus. Adding a knotted light fixture does something else to a room- it gives it a modern aesthetic. You want to make sure your knotted light fixture has simple lights added on. You don't just want to have the texture coming out of the fixture you want the room to be lit thanks to this specific item. Therefore, having glass blown lights will do the trick.
Geometric Shapes
It's been a long time since geometric shapes have been on-trend, especially in such a big way. For 2021 geometric shapes are coming in a very bold way. Not just in paintings and other smaller items, but in furniture as well. The idea is to take the room to the next level and create an enchanting space. Furthermore, take your geometric décor to the next level by making it a colorful showcase.
Plaid Fabrics
The more time individuals spend at home the more appealing plaid seems to become. Plaid is cozy, comforting, and can be chic when it is paired with modern items. It's all about having one plaid, item and allow it to be the main focus with just a hint of external help. Pair with a few neutrals to ensure the plaid elements feel as grand and open as the rest of your aesthetic.
Earthy Hues
When it comes to one specific color palette, we will see a lot of earth tones. Earth tones are coming in a big way due to how chic and minimal they can be without taking away from your décor. Using tones such as gray, rattan, beige, tan and off-white will instantly make any room come to life in an enchanting kind of way. Add neutralizing shades such as olive green, and orange. which can instantly make any neutral shade feel more modern and engaging.
Durable Fabric
This year, it's all about functionality, especially when it comes to fabrics. When it comes to selecting a fabric for anything in your home, you want to consider how functional, durable, and reliable it will be. You want to be able to wash it, dry it, and reuse it as many times as possible without seeing any breakage or extensive wrinkles. Doing so will make life easier to take care of while being effective.
More Seating
Though we might not be having visitors just yet, this year it's all about having a multitude of seats. With people spending more and more time at home, this year it's all about having functioned as the main element of your home. That is where having a lot of seats will come into play. Whether that be for you to sit in or simply for aesthetics, it's all about making the space as cozy as possible without feeling cluttered and overwhelming.
Blush
Neutrals have always been a statement and this year is no exception, but there will be a twist. The twist being blush. Blush is one of the best forms of working with neutrals, it works exceptionally well in any room while adding a hint of color. It's the perfect way of showcasing a neutral in a room while making the space feel fresh and new. Work with other neutral shades to further showcase the beautiful blush tones has to offer. It's all about working with what you have in the space to create a contrasting appeal that makes the room engaging and charming.
Multipurpose Space
After such a hectic year, many of us have begun looking at our space a little differently. Keeping that in mind, it's all about considering your space as multipurpose as possible. Do so by adding touch to your room. Make your living room, multipurpose by adding a workspace. Whether you use it to work on a writing project or your children take over for their online classes. Giving any room a multipurpose will easily create a functional space that doesn't overwhelm you.
Diamond Shaped Flooring
Tiles are one of the most versatile forms of flooring. They come in multiple different colors, appeal, and shapes making them perfect for those that want something unique. Though tiles are unique this year it's not about all tiles, this year it's all about diamond-shaped flooring. Having diamond-shaped floors add a chic, appeal that is quite classic.
When it comes to these trends which one do you want to try in your home? Share your thoughts below.