Every teenage girl has her own specific style, whether it be edgy with a punk rock twist or sweet and sassy with a hint of love for fashion. We want to bring a guide that will help every parent create a safe oasis that makes their child feel as if their bedroom is their personal cocoon where they can be exactly whom they want to every day. While the world can be abrasive and even obnoxious at times a child's bedroom should always feel like their own little slice of personal heaven. Here are a few charming bedroom ideas for your teen.
Ceiling Decal
When in doubt a ceiling decal can make an excellent option. If your daughter prefers a simpler way of decorating her room, adding a charming ceiling decal could be exactly what you need in order to make the room come back to life. The idea is not to use too many decorative pieces that might overwhelm the room but to have essential items that add just the right amount of character right where you need it. A ceiling decal is great because it makes the room feel elongated with just the right amount of boldness.
Fun & Colorful
Paired with white linen and décor a colorful bedroom could be exactly what your teen needs to embrace her creative side. Add a splash of color with an accent wall in her favorite hue and work that specific shade throughout the room for a cohesive well put together approach. You want to focus on having a stylish room that is still fun and functional.
Daring Wall
Every teenage girl has a boatload of pictures with their beloved friends, however, not every teen has a specific space for her memories- that is when a daring wall will come into place. Consider rearranging your daughter's room in order to give her a wall where she not only can hang all of her pictures that make her who she is, but it gives the room a daring little twist that is felt throughout the entire space.
Vintage Lighting
For the bold teen who has an old soul, adding a vintage twist could be an excellent option. In order to do just that without completely changing the décor around consider adding a set or two of vintage lights. Vintage lights are great because they allow you to make a statement while still being cohesive and fun to have. The idea comes from having a bit of something "old" in the room while investing in the rest of your décor in order to make the room feel as personal to your teen's style as possible.
Cottage Appeal
If your child has an insatiable love for vacation or cottage living, this is an excellent option for her. Add a mixture of floral and gingham patterns for that sleek collage approach that feels vacation-like with just the right amount of personal styling. In order to pack the room with college appeal use pastel hues to bring it all together without disrupting the décor you already have.
Don't Forget Wallpaper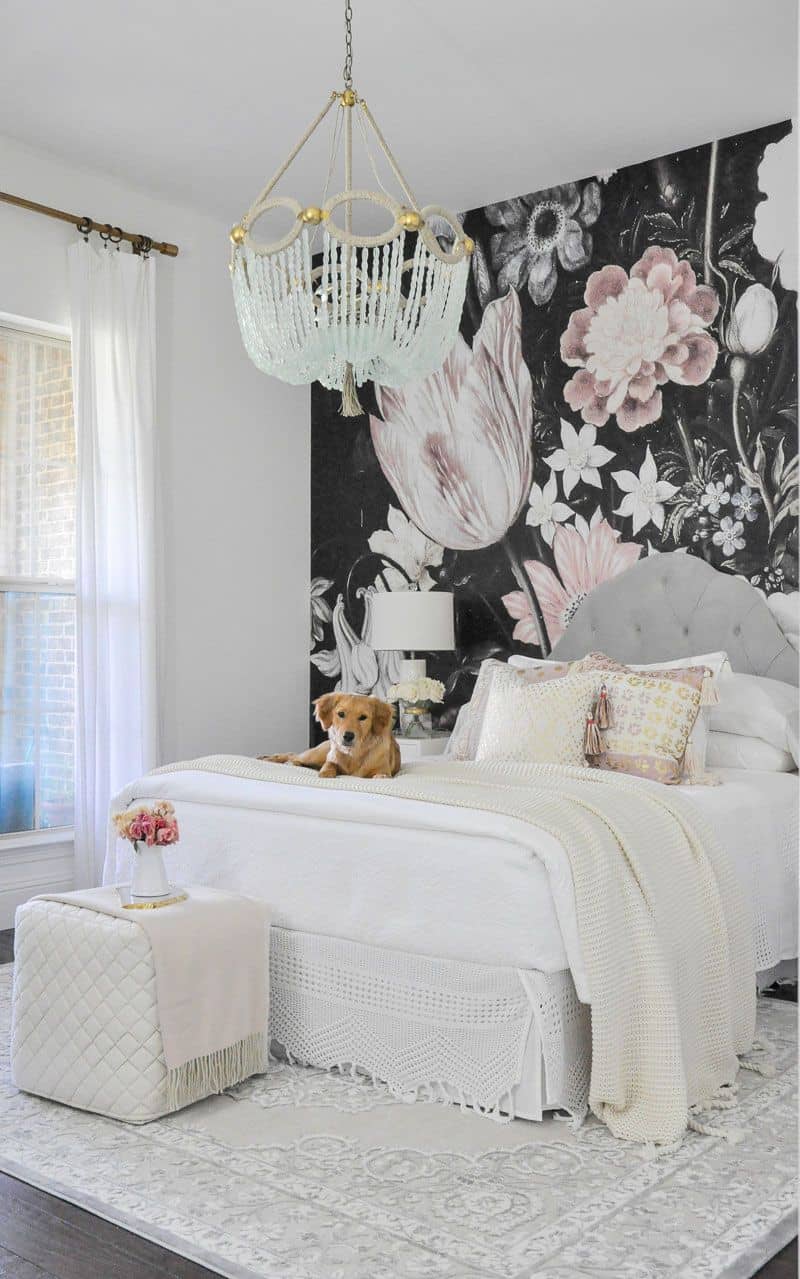 Regardless of what decorating style your daughter might prefer adding a wallpaper is always a great idea. Not only will it help her fully display what style she loves most but it adds a bold piece right where you need it. The idea is to have an intricate pattern that is bold and cohesive while being fun with just the right amount of character.
Fun Florals
For an upscale approach with a feminine surprise floral is the way to go. Floral décor is great as it allows you to add an abundance of colors and textures without leaving much room for a mishap when it comes to décor. Pair with neutral décor to bring it all together and create a contrasting approach to the room. Add a furry rug for a luxury variation that brightens the room in an overall manner.
Shabby Chic
Everyone has a hippie in their lives if it's your daughter this style of bedroom is perfect! Consider a selection of bold colors that brighten the room yet bring a punch of personality. Add eclectic accessories to further emphasize your charming, chic, shabby space that has your daughter's personality weaved in. Consider using as many vivid hues as possible and even add patterns for a sleek approach that is as powerful as the owner of the room.
Add a Swing
If you do not want to completely change your décor at all, add a fun swing. A swing is not only chic but it's charming and can make a room feel ethereal and whimsical. For an additional whimsical feel, keep the room with neutral hues and pastels, the palette will ensure the room feels feminine with just the right amount of definition and allure.
Functional
When it comes to functionality having a wall-length desk with an abundance of storage is an excellent idea. Furthermore, you might want to add other functional pieces such as a sofa bed that can be used for laying, studying or both. Giving your daughter the option is great as it creates a space that feels personal to her and only her.
What are your daughters decorating style? Share with us below.